5 Reasons Why Lamar Jackson Won't Win the 2020 NFL MVP

Lamar Jackson took the NFL world by storm in 2019. His insane run didn't culminate in a Super Bowl win, but the dynamic Baltimore Ravens quarterback still looked like the best football player on the planet for much of the year.
Once the dust settled on the 2019 NFL regular season, Jackson paced the entire league in passing touchdowns, ranked 8th in rushing yards, and broke the single-season quarterback rushing yardage record in the process.
Along the way, Jackson's Ravens went 14-2, won the AFC North, and earned a first-round playoff bye. It also handed Jackson the NFL MVP award — deservedly so — and contributed to his +650 odds at the top NFL sportsbooks to do so again (second behind Patrick Mahomes).
That's all great, and it needs to be appreciated and respected.
Unfortunately, it's probably not happening again. Here are five reasons why Lamar Jackson won't win NFL MVP again in 2020.
The Competition Is Pretty Fierce
Look no further than the other two players featured in the photo at the top of this post. Lamar Jackson just got done with an amazing season — no doubt — but so did several other players.
Big names like Russell Wilson, Patrick Mahomes, and perhaps many others will be back and aiming to take that hardware.
Mahomes won the league MVP in 2018. Wilson looked like a real threat this past season. It's always possible veterans like Drew Brees or Aaron Rodgers rise back up for one more run at the trophy.
Heck, maybe it won't be a quarterback that wins the MVP in 2020.
Christian McCaffrey, Michael Thomas, and Dalvin Cook are a few names that threw their hat in the 2019 NFL MVP ring. It's even arguable Thomas could have made his case last year.
The point? Jackson isn't the only elite star in the NFL that could be worthy of this award in 2020. If Jackson isn't as good as he was in 2019 — or perhaps even better — he could have a hard time fending off some pretty intense competition.
Jackson Could Easily Get Hurt
Ranking above perhaps everything else is the fact that Jackson takes on way too much punishment.
He's admittedly done a good job at sliding, avoiding big hits, and getting out of bounds (or just scoring), but if he's not getting tackled, he's at least getting hit on a lot of his snaps.
All quarterbacks can say that, but Jackson willingly toted the rock as a runner 176 times. He did so 147 times as a rookie the year prior, too.
I don't care how good you are. Anyone who runs that much in a physical game like football is going to be vulnerable to big hits and, over time, serious injuries.
Jackson could get hurt as a passer inside the pocket just like any other quarterback, but his runs up the gut that leave him exposed in the open field increase the risk more than most passers.
His league-leading 42 broken tackles (among non-running backs) is astonishing, but it's also a reminder of just how much contact this guy absorbs.
The Ravens May Not Be Elite Again
Competition and physical deterioration are two understandable issues Lamar Jackson could face in 2020. Another is the likelihood that his team success will probably be in decline.
Baltimore has a good defense, can run the football, and of course still has an elite offensive weapon in Jackson. But going 14-2 in consecutive years simply isn't something teams usually do.
As good as the Ravens are, they're a solid bet to face a tougher schedule in 2020 (although the 2019 schedule wasn't exactly a cakewalk), while a potentially improved AFC North could make life a little more difficult, too.
Jackson's individual numbers could stay where they are, at least to a certain degree. But if his team's success isn't among the elite in the NFL, he could lose some votes.
Video Game Numbers Are Tough to Replicate
Lamar Jackson will probably get better in some capacities and worse in others.
Perhaps his rushing numbers will be more truncated, but he'll have fewer rushing scores. Maybe he'll run even more, but his passing touchdowns will go down. It could even be the other way, where Jackson develops further as a passer in the pocket and runs a little less.
The latter is tough to buy, seeing as his rushing ability is a huge reason for his high-level success. Unless he's randomly the second coming of Drew Brees inside the pocket (he really isn't), he needs to both make a positive impact as a passer and also continue to dominate with his legs.
But Jackson's 2019 numbers were insane. He accounted for 43 total touchdowns and ran for over 1,200 yards. He did this while completing 66% of his passes and operating an offense where the opposition knew what he was going to do: run right at them.
He could still have success in 2020. Heck, he could have a lot of success. But that doesn't mean he'll drop MVP-type numbers on the league while dominating both facets of the game.
To win again, he almost certainly has to.
The League May Have Figured Him Out
One last big reason why Lamar Jackson won't repeat as NFL MVP is the possibility that opposing defenses will find a way to slow him down.
It's actually already happened before to a degree. Jackson still put up big numbers even in his losses, but the Ravens did lose three games last year, and the 49ers held him in check through the air during the regular season.
I'm not exactly sure how the NFL plans to respond to Lamar Jackson's MVP campaign, but the answer probably comes via speed and playing Jackson a little unconventionally.
More than anything, though, NFL defenses are smart, and fads die. I'm not here to say Jackson is a fluke or a fad necessarily, but at this height, the league may find a way to at least contain him a little more.
Summary
Maybe none of this convinces you not to click Lamar Jackson's name when betting on the 2020 NFL MVP. All I know is there are a lot of other enticing options I'd at least consider before finalizing my bet at the top NFL sportsbooks.
Jackson is still in the mix at +650. From a talent and production perspective, you'd have to be a fool to not at least acknowledge it's possible he could repeat as league MVP.
I see that it's possible, but I deem it unlikely.
Baltimore will regress, Jackson's bloated numbers will drop at least somewhat, and there will be other massive seasons by other star players that give Jackson a run for his money.
The MVP voters love narratives, and they love stats. If anyone blows Jackson away in any capacity, they'll lust for another contender to root for. Bettors should consider doing the same going into 2020.
AUGUST
Casino of the Month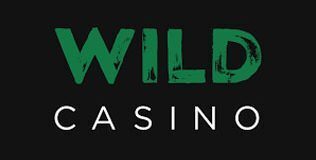 Welcome Bonus
250% up to $5,000
Read Review
Visit Site