5 Reasons to Consider Betting on Anthony Edwards to Win NBA Rookie of the Year in 2021
LaMelo Ball has missed the last 20 games, and yet he is still the heavy betting favorite to win the 2020-21 NBA Rookie of the Year.
There is no denying Ball's show-stopping talent and potential in the NBA, nor the fact that his presence helped elevate the Charlotte Hornets into the NBA playoff conversation.
But should he really win the NBA Rookie of the Year?
I get why he's favored, but there is still a very strong argument that Anthony Edwards should win the 2021 NBA Rookie of the Year award. Here are five reasons why.
Anthony Edwards Has Intriguing Odds
LaMelo Ball is the odds-on favorite to win the 2021 NBA Rookie of the Year. He's passed the eye test with flying colors, he's put up strong numbers, and he's helped the Hornets win.
All of that has led to the odds shaping up like this over at BetOnline.
I know, saying "Well, he's the only other guy" doesn't come off as a strong argument, but the logic still checks out. As in, if you're not betting on Ball to win, then Edwards is the bet to make.
The odds are rather good here. Yes, -400 probably suggests this is Ball's race to lose, but +200 isn't too far behind.
If Edwards were to win, it wouldn't be that big of an upset, and Edwards still offers bettors enough betting value to get excited about.
Edwards is Scoring at an Elite Rate
Define elite, am I right? Well, Edwards is a rookie on a bad team, and he's been their most dynamic scorer in a trying season.
For a kid that was held back initially and didn't earn his first career start until his 18th game, a season average of 18.3 points per game looks pretty good.
When you look at other greats like LeBron James (20.9) and Kobe Bryant (7.6), Edwards is in fine company. His season long average is held back by those first 17 games of not starting, too, but his explosive scoring has popped off in spurts.
His scoring average is as good as can be expected for a first-year player, but the upside Edwards has shown is tremendous.
Remember his 42-point explosion against the Phoenix Suns?
Edwards showcases his ability to take over a game in that contest, which was a road win against one of the league's toughest defenses.
The efficiency hasn't always been there, but Edwards has displayed an ability to score from anywhere on the floor, and he's done it in some pretty difficult spots.
Edwards Hasn't Missed Time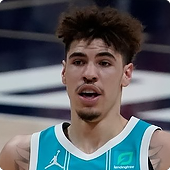 When you compare Edwards to LaMelo Ball, Edwards has been the more dynamic and more consistent scorer.
Edwards also has the leg up in terms of sheer availability. While not Ball's fault in any way, a wrist injury has robbed him of his last 21 contests.
Ball was sensational prior to going down, but the injury tells us two things; Edwards has been playing that entire time and continued to prove his case, while Charlotte has played well even without Ball leading the charge.
Charlotte has kept it together at a solid 10-10 ever since Ball went down, and that includes an additional injury to star forward Gordon Hayward.
The Hornets need Ball to be at their best, but they've proven that they can compete without him. If Edwards were out, it's quite likely Minnesota would lose even more than they already do.
He's Had Nothing to Work With
Edwards has the edge as a scorer and in terms of playing more this year. You should also give him a break due to his weak supporting cast.
There is no getting around the fact that Edwards isn't efficient and hasn't done much beyond score the ball, but he also hasn't had any help.
Apart from the Minnesota Timberwolves having questionable coaching all year – and being a young, inexperienced team to begin with – Edwards has simply not had healthy bodies around him.
Look at the number of games missed by key stars on this team this season.
| | |
| --- | --- |
| Players | Games Misses |
| Karl-Anthony Towns | 22 |
| D'Angelo Russell | 30 |
| Malik Beasley | 26 |
Whether it be due to suspension or injury, the otherwise useful talent mentioned above has missed a grand total of 78 games, which has largely left Edwards to fend for himself.
In a bad system that is compounded by a worse situation, Edwards has performed about as well as anyone could hope.
Edwards is in the Tougher Conference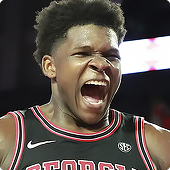 On top of the other reasons why Anthony Edwards should win the 2021 NBA Rookie of the Year award, how about this; his conference is tougher.
The Western Conference has historically been the nastier conference for years, and that really hasn't changed this season.
This 2020-21 NBA season is certainly odd, but even with massive stars being hurt, the Western Conference still wields more power.
When comparing the two conferences, the east has just seven teams over .500, while the west has nine.
Minnesota also hails from the Northwest Division, where Edwards has had to battle with the likes of the Jazz, Nuggets, and Blazers.
Despite this reality, Edwards has shown no fear.
Ball, meanwhile, has had it much easier. He's been playing in the weaker conference, but also has had a softer division schedule with showdowns with teams like the Magic and Wizards.
Ball is a comparable talent and he's produced at a high level, but Edwards has responded well with a tougher situation every step of the way.
Predicting the 2021 NBA Rookie of the Year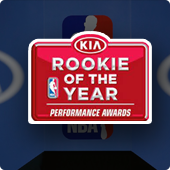 When you compare Anthony Edwards to LaMelo Ball, you have to admit how close of a race this really is.
I do think I'd give the narrow edge to Ball for this main reason; he's made the Hornets a playoff contender.
He's also slated to return soon, and upon his return, he could enjoy a strong finish to the season, and it may propel Charlotte even further.
One more reason to consider betting on Anthony Edwards to win the 2021 NBA ROY award, though? Ball might not return as the same player he was when he left.
His efficiency and overall production could drop, he could always get hurt again, and/or the Hornets could simply free fall after he returns.
The season isn't over. Edwards can't do much to help a terrible T'Wolves team as far as pushing for the playoffs go, but he can keep adding to his resume.
Edwards is already closer to Ball in the race for the NBA ROY than some care to admit. I agree Ball is the rightful favorite and likely winner, but at +200, Edwards remains a very tempting bet.
September
Casino of the Month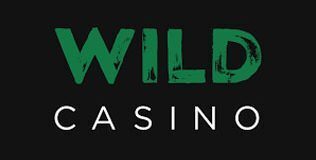 Welcome Bonus
250% up to $5,000