Could 5 QBs Be Drafted in the First Round of the 2020 NFL Draft?

Have you checked out all of the NFL Draft props posted at the top football betting sites?
You can place wagers on a variety of things related to the 2020 NFL Draft, including how many QBs will be drafted in the first round. Most mock drafts have exactly four quarterbacks coming off the board on day 1, but you'll come across a handful of others that have a fifth signal-caller sneaking into the first round.
Let's look at the odds for this NFL Draft prop bet and explore if there's any value.
Odds for Total QBs Drafted in Round 1
The likelihood is that a total of four QBs are drafted in the first round, but it's not a topic that is signed, sealed, and delivered just yet.
With that being said, there are a couple of things we can almost guarantee.
We know the Bengals are going to take Joe Burrow with the top selection. Betting on what pick Tua Tagovailoa will be is entertaining, but it doesn't alter the fact that he's certain to be gone within the first six picks.
After that, a whole lot could happen. Let's take a look at how many QBs will be drafted in the first round.
Locks (3)
Joe Burrow
Tua Tagovailoa
Justin Herbert
I touched on the 2019 Heisman Trophy winner landing in Cincinnati, and it would seem utterly shocking at this point if the Bengals did anything other than draft the Ohio native with the top pick. Then again, if Cincy tries to get fancy, it wouldn't be the first time they whiffed on the #1 pick.
Of all the #1 overall selections, Ki-Jana Carter (Bengals, 1995) will go down in history as one of the biggest busts of all time.
Once Burrow is off the board, it's most likely going to be Tua Tagovailoa as the next quarterback to hear his name called. That could be the Redskins at #2 or the Dolphins at #5, or perhaps Miami or Los Angeles will trade up. In any event, there are no scenarios of Tua not being a first-round pick.
That brings us to the former Oregon quarterback, who is almost in the same boat as Tua. If you want to predict which team will draft Justin Herbert, the Chargers seem to make the most sense. If Herbert somehow slipped past LA and into the middle of the first round, teams getting ready to be on the clock would have their phones ringing off the hook.
That gives us three QBs who are promised as first-round picks, but there's another name that's on the verge of joining this list.
Almost Lock (1)
Despite signing Marcus Mariota and still being tied to Derek Carr, I think the Raiders are going to take a long and hard look at drafting Jordan Love in the first round. Las Vegas owns picks 12 and 19 and could very well take a stab on someone with such tantalizing upside. The problem is they may have to package a couple picks to move up from 12 if they want to ensure they don't miss out.
If, for whatever reason, Jordan Love was still waiting to be picked when New England was taking their turn, you can bet your bottom dollar Bill Belichick would take a swing on the Utah State QB.
Maybe I'm just trying to create drama here because it's hard to have a straight face and suggest that Jordan Love could be one of the NFL Draft prospects who slide into the second round.
Outside Chance (1)
We're just a few years removed from when rivals.com had Jacob Eason ranked as the top quarterback in the 2016 recruiting class. The Georgia transfer had a decent season at Washington in 2019, but it's the sky-high potential lingering with Jacob Eason that makes him an intriguing prospect.
Perhaps a team like the Patriots would be interested if the four aforementioned QBs are all off the board, don't count out the following taking place.
A team like Indianapolis or Tampa Bay could move up from early in the second round into the tail end of day 1 and draft Eason as their future QB.
Slim but Not None (2)
The odds that Jalen Hurts is a first-round pick are +1200 at BetOnline, so let's not start banking on the dual-threat talent sneaking into day 1. Jake Fromm's chances of being a first-round pick are even slimmer, but you never what each team is thinking or what their big board looks like.
Frankly, I'm not even sure Hurts and Fromm need to turn on the ringer on their cell phones until April 24th. These two have "day 2 selection" written all over them.
Prediction
Just because I've gone on record stating Tua Tagovailoa will be a bust doesn't mean I think all NFL GMs will agree. I'm well aware that the Alabama QB is a surefire bet to be a top-6 pick.
Justin Herbert is a lock to be taken in round one, and I can't come up with anything substantial that leads me to believe that Jordan Love won't be, either.
The issue is laying -155 that Jacob Eason is also a day 1 selection is totally bogus. Betting on Hurts or Fromm joining the top four QBs as a first-round pick would be the same thing as lighting money on fire.
There are tons of other NFL Draft props you can attack fiercely — many of which Noah Davis and I have showcased right here. However, do yourself a favor and stay away from this one. There's just no money to be made.
AUGUST
Casino of the Month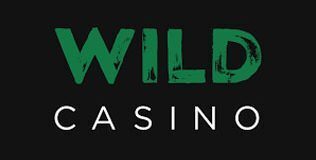 Welcome Bonus
250% up to $5,000
Read Review
Visit Site