5 Prospects Poised to Sneak Into the First Round of the 2020 NBA Draft

With the NBA season halted and no March Madness to speak of, one thing to help you stayed engaged with The Association is focusing on the upcoming draft. Now that March is coming to an end, certain aspects about what could pan out in June have come into light.
For example, Anthony Edwards has made his intentions clear and will be one of the top contenders for the #1 pick in the 2020 NBA Draft.
In fact, a number of underclassmen are coming out and will be in the running to be first-round picks. In turn, that could push some out of round one, while a few others are now in the territory of potentially going undrafted.
With all of that in mind, a few players projected as second-rounders in most NBA mocks are more than worthy of being selected within the first 30 picks. The following individuals probably aren't candidates to be taken in the lottery of the NBA Draft, but they are certainly 5 players who could sneak into the first round.
Malachi Flynn, PG, San Diego State
With one year of eligibility remaining, it's still a possibility that Malachi Flynn will return to Montezuma Mesa. As an alumnus of San Diego State University, I'd love to see our premier point guard back on campus to finish off what the Aztecs got started once Flynn entered the fray.
The transfer from Washington State led SDSU to a 30-2 mark and was named the Mountain West Conference Player of the Year, as well as the Mountain West Conference Defensive Player of the Year. Talk about a kid who represents the total package, Malachi is a fantastic finisher around the basket and can shoot the lights out from deep.
An elite on-ball defender who led the conference in steals, perhaps Mal's greatest attribute is his ability to get others involved. I know Noah Davis referenced Flynn as an NBA Draft prospect who could slide out of the first round, but all that tells me is that Davis was considering him as a "top-30 guy" in the first place.
With the Lakers picking late in round one, I could see Flynn fitting right in with LeBron and company and evolving into a terrific NBA point guard.
Jeremiah Robinson-Earl, PF, Villanova
Jeremiah Robinson-Earl didn't put up the eye-popping numbers at Villanova that had him being recognized as one of the top freshmen in college basketball, but don't let that fool you when measuring this kid's upside. Robinson-Earl was one of five Wildcats who averaged in double figures, and he led the squad on the glass (9.4 RBG). He also chipped in with 1.1 steals per game and shot over 81% from the line.
At 6'9" and 235 pounds, he's a strong-willed player who can mix it up and play either forward position, and I know Jay Wright is hoping he decides to come back to school for at least one more season. The problem is he might be tempted by the idea that he'll be a first-round pick in 2020.
Jeremiah displayed his versatility on both ends of the floor during his freshman year at Villanova, and he's exactly the type of player a contender would want to add to their second unit. Add that all up, and Robinson-Earl being drafted late in the first round makes all the sense in the world.
Cassius Stanley, SG, Duke
If you check out my NBA mock draft with predictions for every pick in the 1st round, you'll notice that I have Cassius Stanley slotted as the final selection in round one. I actually have three Duke players going within the top 30 picks, but not all in the top 10 like we saw in 2019.
Stanley isn't the purest shooter in the draft, but he's a freak athlete who can get up and down the court and really affect a team in transition. As his outside shot improves and he packs on a bit more weight, Stanley is the type of guy who could soon be averaging 20 points per game and be able to guard the opposing team's best perimeter player.
With upside that high, teams aren't likely to wait around until the second round hoping he'll still be available. I suspect a team like Boston or Toronto would be more than happy to snag this kid when they are picking late in round one.
Ashton Hagans, PG, Kentucky
There's no doubt there are some red flags attached Ashton Hagans — some big enough that select organizations will be steering clear of his name with their first-round draft pick. For starters, here's a point guard who shot under 28% from downtown in each of his two years playing for John Calipari in Lexington. As a sophomore, Ashton's field goal percentage dipped all the way down to 40.4%, and he averaged 3.4 turnovers per game.
On top of that, Hagans abruptly left the Wildcats before their final regular-season game against Florida, citing personal reasons and not much more. In fairness, NBA scouts can justifiably question just how reliable this dude is in more ways than one.
On the flip side, he's a feisty competitor who has great athleticism and is an elite defender. Likened to a younger version of Patrick Beverly who can be the glue that holds a team together, at least one team picking outside of the lottery in round one is going to be willing to take a chance.
After all, we've seen some pretty spectacular guards emerge from under John Calipari's wing over the last handful of years. Ashton Hagans could add his name to that list.
Tyler Bey, SF, Colorado
Tyler Bey is an interesting prospect who will be highly sought after in the NBA Draft. After having no outside shot to speak of during his first two years with the Buffaloes, Tyler emerged out of nowhere to connect on 41.9% of his three-point attempts as a junior. If Bey can continue on the trend of developing into an outside threat, the sky is the limit.
The Las Vegas native contributed at least 13 points and 9 rebounds per game for the second consecutive year and is more than ready to forgo his final year of eligibility and join the professional ranks. The fact that he tallied 1.2 blocks and 1.5 steals (per game) rings bells of a defensive specialist in the making, but let's not do a disservice to his skill set on the offensive end.
To tell you the truth, Tyler Bey reminds me a lot of how Kawhi Leonard was viewed coming out of college, and we've seen Kawhi blossom into a definitive top-3 player in basketball. I'm not saying Bey is the next Kawhi Leonard, but the notion that he's even being mentioned in the same sentence as "The Klaw" is enough to make him an intriguing first-round pick.
Going Away
If you're looking for your basketball fix while you can't bet games at the leading online NBA betting sites, diving headfirst into the draft is a good way to pass some time. Those of you who are fiending to get some money down can check out Noah Davis' top NBA DFS sim picks on a daily basis by checking out our NBA blog.
Between fantasy simulations and studying up for the draft, there are a couple of ideas to get you through this NBA lull.
AUGUST
Casino of the Month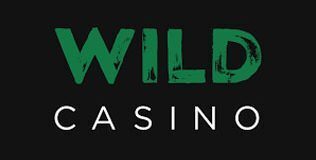 Welcome Bonus
250% up to $5,000
Read Review
Visit Site