5 Outsiders That Can Win at the Emmy Awards in 2018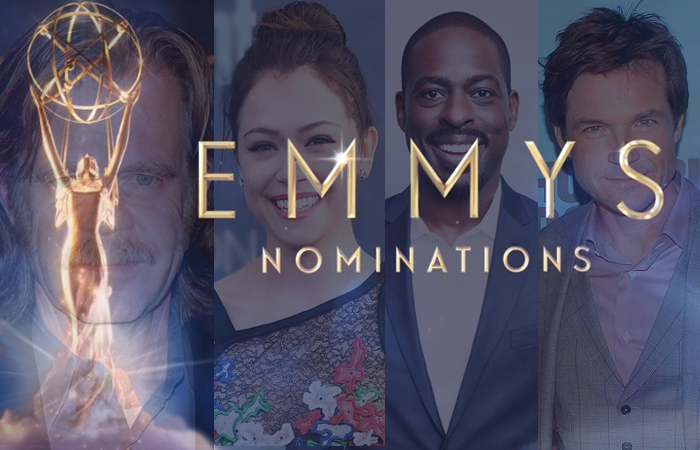 The Emmys are usually a time for celebration and recognition. Like most entertainment award shows, they're also a time for predictability.
While you can generally see the winner coming a mile away, there are still upsets to be had. The 2018 Emmy Awards aren't without their fair share of categories that contain a few long shots worth looking at, either.
At least, that's what the top entertainment betting sites want you to think.
Then again, SportsBetting.ag and sites like it aren't just trying to pull you away from the favorite. They're simply setting the odds based on public perception and how they think people will wager money.
Needless to say, the public has been wrong before.
I still suggest betting on mostly favorites when it comes to the Emmys and really any award show you ever come across. The ones with insanely fat lines almost never lose.
Still, it's fun to dream, and there are a few cases where big names have delivered more than deserving performances. Should their ridiculous odds pan out, you may be missing a crazy chance at some obscene profit.
Of course, it's ultimately all just a matter of opinion.
You don't have to agree with me, the top Emmys betting sites, or even the Emmy Awards experts. But you probably can't ignore some sick betting value when it's associated with some viable threats.
Here are my five favorite long shots to pull for (and bet on) at this year's Emmy Awards.
Best Actor in a Drama – Jason Bateman (+3300)
I don't know if it's just because everyone knows Bateman more for his comedy chops or if season one of Ozark was simply that good, but I feel like Bateman deserves this award.
In reality, it's probably both.
Bateman has actually flexed his drama muscle (see: The Gift) in the past, but he really takes you down a dark and winding hole in this one, and he's completely convincing the entire way.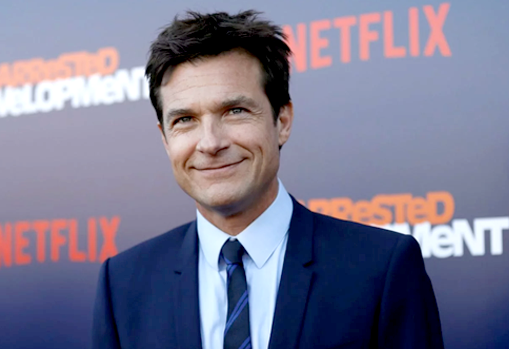 It's pretty special anytime someone known almost purely for comedy can do that, and perhaps that alone sets his performance ahead of so many others.
Sterling K. Brown (-195) was admittedly more emotional and raw in This Is Us, but he won last year. Bateman has less to draw from and is ultimately more compelling. And at +3300, he's just a really fun bet.
Best Drama – This Is Us (+4000)
While I'm not down for Sterling K. Brown repeating as best actor again this year, I do appreciate and respect his talent and performance. He's absolutely still worthy, and he certainly deserved last year's award.
Either way, the ensemble cast for This Is Us is ridiculously gifted and borderline flawless. Acting aside, however, the web this series spins throughout the year and from scene to scene is complicated, authentic, and most importantly, believable.
This is master storytelling and complex character development at its finest, and it's all happening fluidly and organically. That isn't easy to accomplish, and despite how hard this show has hit TV viewers, it has yet to be properly rewarded.
If you want a gut punch to the feels, take on This Is Us. If you want a big payday for a show that deserves high-level recognition, consider tossing some cash at this +4000 price at SportsBetting.ag.
Best Actress in a Drama – Tatiana Maslany (+4000)
The only reason I'm not a bit more heated that Maslany has such poor odds to win best actress in a drama is the reassuring fact that she already did.
The Emmys paid tribute to Maslany's absurd versatility and range just two years ago (2016), which was a clear sign of pure respect for one's talent and craft, without allowing a television show to cloud judgment.
While unique at its core, Maslany's Orphan Black has lost steam and wit through the years. She, however, absolutely has not.
Maslany has been tasked with perfecting many variations (clones) of herself, and at virtually every turn, you feel like you're being introduced to a brand-new character.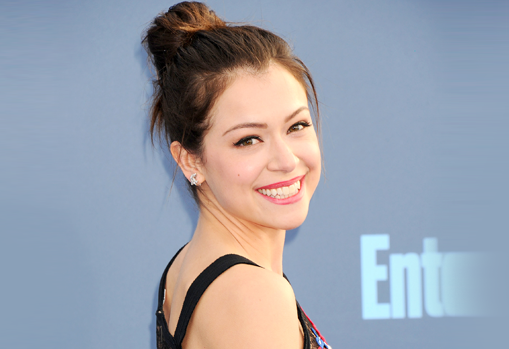 The Emmys can stop at giving her open applause just the once, but her efforts deserve another award. She's a true long shot in the face of likely repeat champion Elisabeth Moss (-350), but at +4000, that's a wager I don't mind rolling the dice with and cheering on.
Best Actor in a Comedy – William H. Macy (+5000)
While I love Jason Bateman's case to win this year, I do understand the need for a lasting mark.
He's only had one season of playing a serious role on Ozark, while people like William H. Macy have been proving their worth for years and years on shows like Shameless.
Shameless itself has never really been given the credit it deserves – at least not by the Emmys. It's also worth pointing out that while Macy is the big name that drives the bus on this show, he's far from the only interesting or well-acted character.
Regardless, he's crushed the role of loser father for nine seasons, and yet here he stands, without the Emmys ever paying him any mind.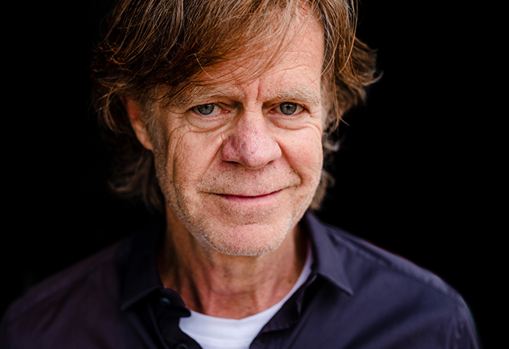 These award shows tend to be more about the moment, rather than honoring true art. Macy isn't portraying a glorious individual, but his work is nothing short of magical.
It's time the Emmys honored that, and thanks to crazy +5000 odds, Macy is worth rallying behind.
Best Comedy – Silicon Valley (+5000)
Speaking of Emmys nominees that deserve your backing, Silicon Valley joins a long line of actors/actresses/series that have been denied by the Emmys.
I understand that a show like Shameless isn't for everyone. Westworld might be a bit too far out there, too. The Americans, well, I'll never understand why that show wasn't given more appreciation before it called it quits.
Hopefully, the Emmys will make up for past and current mistakes here by giving Silicon Valley the nod.
All too often, the best comedy genre has been dominated by one show, while greats like The Office, Seinfeld, Arrested Development, It's Always Sunny in Philadelphia, Friends, Will & Grace, Sex and the City, and so many others have won just once – or never.
I mean, seriously. Seinfeld won for best comedy one time in 10 years. Meanwhile, Frasier (Frasier!) won five years in a row. Veep is a heck of a show (seriously), but it's been on a three-year run, and before that, nobody could take down Modern Family (five wins in a row).
The streaks end this year, though. Veep isn't in the running, and the top two favorites are Atlanta (the likely winner) and The Marvelous Mrs. Maisel (the best upset contender at +160). You could even build a case for Barry (+1800).
The point is that someone new is going to win. Silicon Valley isn't the favorite. At +5000, they're really not even in the running.
That doesn't mean they shouldn't be, and it doesn't have to necessarily mean they don't stand a chance. It's pretty arguable their latest season was their best, filled with sharp wit, fresh takes on our modern world of technology, and a warped take on social cues and interpretations.
Silicon Valley isn't leading the race this year, but it probably should be.
Summary
Looking over the 2018 Emmys field, it's painfully obvious that this is probably going to be a pretty predictable night of awards.
That's fair in a lot of regards. Not only are the main favorites very deserving, but they've stood out in a great year for television. The acting talents or competing shows they're being tentatively picked over are not weak. There are no scrubs here.
For the most part, my betting advice would be to stick to the favorites without putting too much money on wagers that don't have any upside at all. Play the favorites, but certainly feel out some viable contenders and sleepers you feel good about.
I'd also throw a few long shot flier bets at the wall and see what sticks.
That sounds like winging it, but this entire article's purpose is to do the opposite. It's just one writer's opinion, but all five of these long-shot bets are fun, deserving, and extremely profitable.
Who would actually balk at William H. Macy, Jason Bateman, Silicon Valley, Tatiana Maslany, and/or This Is Us taking home some hardware? Probably and hopefully nobody.
That doesn't mean all (or any) of them will actually win, but at their crazy prices, I think a roll of the dice or three is on the table.
However you plan on betting on the Emmys this year, I hope I was somewhat helpful and that you find a way to finish in the green. Either way, happy betting, and enjoy the Emmys!