5 Opponents Nick Diaz Could Fight in a Return to the UFC

If you haven't yet watched Nick Diaz's interview with ESPN's Ariel Helwani, I would suggest doing so as soon as you can.
This week, a fair portion of the MMA community has been buzzing with the prospect of seeing the Stockton legend returning to the UFC following almost five years in the abyss.
Having watched his younger brother, Nate, get "kicked in the f-in" face by Jorge Masvidal at Madison Square Garden on November 2, Nick is far from happy. In fact, he opened up to Helwani about that fight and voiced his displeasure at some of Masvidal's post-fight comments.
Despite rambling on and appearing to slur at times during that interview, MMA news outlets focused on what appeared to be a hint that the cage legend and fan-favorite could be on his way back to the promotion.
If there is one thing that MMA fans love, it is seeing a Diaz brother returning to the octagon. If the older of the famous Diaz brothers makes the decision to come back, who would the right opponent be?
Here are 5 opponents Nick Diaz could fight in a return to the UFC.
Anderson Silva
How fitting would it be to see Diaz pick up where he left off by fighting Anderson Silva?
The Stockton legend fought Silva at UFC 183 in January 2015 in a bout that has gone down in history for a number of reasons.
Aside from Diaz's hilarious taunting of Silva — at one point, he decided to lie down on the floor in front of the Brazilian — it will also be remembered for what happened in the aftermath of the bout.
Silva won the fight by way of a unanimous decision. This was overturned when Silva was found to have tested positive for the performance-enhancing drugs drostanolone and androsterone.
Diaz tested positive for marijuana metabolites, but you have to say that there is no way that these compounds could be considered to be performance-enhancing.
Nevertheless, Diaz ended up being slapped with a five-year suspension and a fine of $165,000. He successfully appealed the punishment in January 2016, and the suspension and fine were dropped to 18 months and $100,000, respectively.
Still, Diaz never returned to the fight game and harbored a lot of anger for receiving such a ridiculous punishment. Silva, on the other hand, received a one-year suspension and a fine of $380,000.
Fair, huh? Yeah, I didn't think so either.
So, if Diaz wanted to kickstart his career at the grand old age of 36, there is probably no better opponent for him to face in a comeback fight than Silva. After all, these two have history.
Diaz would have the opportunity to avenge what was a loss prior to the decision being overturned to a no contest and would likely draw a stupid amount of pay-per-views from fans and those with a serious penchant for nostalgia.
More than anything, he would have a genuine chance of making a winning return to the promotion against the last guy he fought five years prior.
It writes itself.
Robbie Lawler
Robbie Lawler, another former opponent of Diaz's, could be a great shout for a comeback fight.
Diaz and Lawler went at it at UFC 47 in April 2004, which would make this a rematch that could be more than 16 years in the making by the time it is put together.
That has got to be a record, right?
The fight against Lawler was Diaz's second appearance in his first run as a fighter under the UFC banner. The fight will always be remembered for the young Diaz's brutal second-round knockout, but it was what came before the stoppage that really sticks in the mind for me.
Diaz was trash-talking Lawler from early in round 1. Both men were going wild, swinging punches and seemingly on par with their desire to flatten the other. It was great to watch, and still is!
But, at one point, Diaz amped up the trash talk. He made crazy gestures to Lawler, shouting "Stockton, motherf**ker; Stockton!" at the San Diego native.
That night, fight fans got to see early glimpses of what this guy could offer. Those who didn't know Diaz from his time in other promotions, such as WEC — where he won the welterweight title — were converted to fans that night.
If there is one fight that I would love to see Diaz take at this stage, a clash with Robbie Lawler has to be it. Sure, Nick's absence from the cage makes it hard to believe that he would be able to win this time around, but you just never know.
I'm sure the UFC matchmakers would have Lawler on their shortlist if he decided to make his way back to the fight game. It would be incredible if Diaz could get himself back into shape in order to sign off on a rematch with Lawler.
The spectacle alone, man…
Conor McGregor
Can you imagine these two going at it? The trash talk and prefight hype would be through the roof.
Nick Diaz has long insisted that Conor McGregor stole a large part of his persona from him. Then, it was Nate who also claimed that "The Notorious" had made big strides off the back of the things that he was saying.
Following his win over Michael Johnson in 2016, Diaz called McGregor out in what is now a legendary post-fight interview. McGregor accepted the challenge when Rafael dos Anjos pulled out of their UFC lightweight title bout, and the rest, they say, is history.
Well, in all fairness, there is still some history yet to be written between Conor McGregor and Nate Diaz. A trilogy fight seems highly likely at some point in the future, but what if McGregor decided to entertain Nate's older brother, Nick?
Sure, the Diaz brothers do have a "code" when it comes to fighting certain guys. For example, Nate always ruled him out of the running for a shot at Georges St-Pierre, stating that it was "Nick's fight."
But in light of the recent Diaz interview with Helwani where he seems to imply that he could be up for returning against Masvidal, could a fight with McGregor be on the cards?
McGregor appears to have a lot of respect for both Nate and Nick Diaz. Still, when the contracts are signed and there is money to be made, you can expect that the corrosive Irishman will do all he can to sell fights.
So, just imagine this — there is a stage. In the center of the stage is Dana White, and to the side of him is Conor McGregor and Nick Diaz, engaging in the mother of all trash-talking episodes.
Need I say more?
Oh, the weight class? Yeah, that is a good point. Maybe a catchweight between welterweight and middleweight might work. It depends on how confident Conor is feeling, I guess.
Darren Till
Liverpool's Darren Till surprised absolutely no one by moving up to middleweight following brutal losses to Tyron Woodley and Jorge Masvidal at 170 pounds.
His last appearance inside the cage culminated in a solid win over Kelvin Gastelum, and he is now plotting his way up the ladder to a potential middleweight title fight against Israel Adesanya.
The Englishman looked more assured at 185 pounds and appears to be happy to put the graft in to get his second shot at UFC gold.
But. You would have to imagine that he would snap UFC matchmakers' hands off if a fight against Diaz was presented to him.
Sure, Nick Diaz would be unranked in his return to the promotion. A win wouldn't really catapult Till into contention for a title shot, nor would it have any serious effect on his ranking.
What it would do for Till, however, is give him more exposure and allow him to add a legend of the sport to his resume.
At this point, I can't see Till losing against any version of Nick Diaz that has been absent from the fight game for five years or more. If Diaz can put a few wins together, sure, but this wouldn't be the ideal comeback fight.
Jorge Masvidal
Come on, you knew Masvidal's name was going to be on this list, didn't you?
Well, the reason why his name is on this list is that he is the reason for every MMA fan and their dog discussing the return of Diaz. This is the guy that Nick namechecked in that Ariel Helwani interview, claiming that he was not happy about comments Masvidal had made about "baptizing" his brother.
Oh, and in case you didn't know, Masvidal was offered to Nick in a comeback fight that he allegedly turned down.
Now that "Gamebred" has one up on the family name, could Nick be tempted to come back and set the score straight?
Well, Masvidal is up for finding out. In a recent interview, he questioned if the elder of the Diaz brothers knew if he wanted the fight or not.
"Is he asking to fight? I was confused. Or are we going on a walk on the beach? Does he know who he's asking for a fight? Because I'd love to fight, especially if I get a little something on top of that."
Diaz has recently claimed that he is the real "BMF" and that the title Masvidal won against his brother is his. If there is a fight that makes sense for both guys, it has to be this one, right?
Wrong.
Masvidal has worked his ass off this year and is finally starting to enjoy the fruits of his labor.
Despite being in the UFC for years — and being considered a gatekeeper by many — he is rightfully next in line for a shot at the winner of the upcoming UFC welterweight championship bout between Kamaru Usman and Colby Covington.
Now, don't get me wrong. I would love to see this fight. I think that it can definitely happen in 2020. I just think Masvidal deserves his shot at the title and should focus exclusively on that, which he will.
If he loses in that title fight, the Diaz fight should be next. If he wins in that title fight…
Yeah, Diaz should still be next! Can you imagine Nick Diaz coming back against Jorge Masvidal and winning the UFC welterweight title at the age of 36?
Wow.
Final Words
Nick Diaz is toying with a return to the UFC, and I am in two minds about that.
On one hand, I would love to watch one of my favorite fighters of all time back inside the octagon, but on the other, I think his time might be up.
But who am I to suggest what a Diaz brother can or cannot do? I just hope that any return is done the right way and that Nick only considers a return to the cage on the basis that he is fully healthy and capable.
Regardless, I have a feeling that the top betting sites and best MMA apps will soon have odds on Diaz's return to the promotion.
I wonder who his comeback opponent will be?
September
Casino of the Month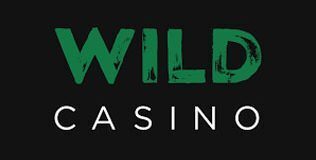 Welcome Bonus
250% up to $5,000