5 NL MVP Sleepers for 2020 – MLB Betting Value

I can't fault Noah Davis for rolling with Mike Trout as his AL MVP pick in 2020. However, it's hard to distinguish a universal betting favorite in the National League. I'm unwilling to knock anyone who predicts Christian Yelich or Mookie Betts will walk away with the trophy, and Cody Bellinger is undeniably coming off a monster campaign.
With that being said, some NL MVP sleepers have intriguing value if you look in the right places. Follow along, and I'll show you what I mean.
Peter Alonso +2500
After leading the majors with 53 homers (and setting the rookie HR record in the process), how can Peter Alonso not be beaming with confidence heading into the MLB season?
At 6'3" and 245 pounds, the Mets first baseman has power for days. Those who didn't follow New York closely surely got a taste of Peter's strength during the 2019 Home Run Derby where Alonso put on an absolute exhibition.
If Peter is going to be a sincere NL MVP candidate in 2020, his batting average will have to ascend, and his strikeout total will have to come down. Considering Alonso batted .289 in the minor leagues in 2017 and .285 in 2018, it's more than reasonable to expect a significant jump in that department.
Given his propensity to launch balls over the fence, I'm on board taking a flier at +2500.
Paul Goldschmidt +3000
Paul Goldschmidt's .260 BA in 2019 had to be an anomaly. "Goldy" batted at least .290 in each of the previous six seasons and has finished runner-up in the NL MVP voting twice. He might be 32 and past his prime, but I can assure you he's got plenty left in the tank.
While the former Diamondbacks first baseman wasn't as efficient as he typically is during his first season with the "Redbirds," Goldschmidt managed to eclipse 33 homers for the third consecutive season and is still an above-average defensive 1B.
Lacking authentic protection in the middle of the Cardinals lineup could hold Paul back from having a monster season, but his +3000 price tag is appetizing enough for me to take a small little nibble.
Eugenio Suarez +4000
Imagine hitting 49 homers and still being listed at +4000 to win the NL MVP.
Talk about a guy who is getting more and more productive, the Reds third baseman is on a clear path to consistently be among the HR leaders in the Majors. Eugenio Suarez hit just 13 home runs in 2015 before upping that total to 21 the following year. Suarez then blasted 26 homers in 2017 and 34 more in 2018, so is it really a shock that his home run total has continued to balloon?
The Reds will need to make a run at the playoffs, and he can't strike out as much as he habitually does, but chicks aren't the only ones who dig the long ball.
The NL MVP voters do, too.
Trevor Story +4000
Some of the best MLB betting sites installed Trevor Story at +4000 to win the NL MVP. That's a serious bargain once you see him sitting at +2500 at BetOnline.
Not only is the betting value evident, but so is the Rockies third baseman's chances of winning this award in what's going to be a significantly shortened season. Depending on how many games are squeezed in, targeting players who can get red-hot for a month or two would be a logical thing to do.
Well, Story clubbed 35 jacks in 2019 despite missing 17 games, plus he swiped 23 bags and hit over .290 for the second straight year. With the advantage of playing half of his games at the hitter-friendly confines they call Coors Field, Trevor Story winning the Most Valuable Player award in the National League isn't far-fetched at all.
In fact, I could see it happening in 2020.
Ozzie Albies (Odds N/A)
I recently generated an NL MVP prediction blog and pegged Ronald Acuna Jr. as my pick. I also think Freddie Freeman is a legitimate contender. Nonetheless, let's not overlook another Braves player just because he was left off the betting sheet.
It's perplexing that even the top MLB sportsbooks online would leave Ozzie Albies off of their radar. That makes the Atlanta second baseman as sincere of an NL MVP sleeper as you're going to find.
Here's a kid who quietly led the National League last year with 189 hits, and don't think for a second that most of these were lazy bloop singles. Case in point, Ozzie ended 2019 with 43 doubles, 8 triples, and 24 homers. Did I mention he also stole 15 bases?
Sandwiched between Acuna Jr. and Freeman in the two-hole of Brian Snitker's batting order, I'd argue that Albies is hitting in the most envious slot in all of baseball. The more hittable pitches Ozzie gets to see, the more damage this 23-year-old phenom is going to do to opposing pitchers.
Going Away
Our MLB blog is going to continue delivering all sorts of baseball betting content to keep you busy while we're waiting for America's Pastime to resume. There are a plethora of MLB futures bets already on the table, from individual awards to division and pennant winners.
As juicy as the odds are for these NL MVP sleepers, perhaps now is the best time to fire away!
AUGUST
Casino of the Month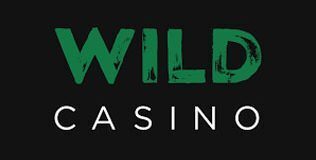 Welcome Bonus
250% up to $5,000
Read Review
Visit Site