5 NFL Stars That Should Be on the Madden 22 Cover

The 2020 NFL season is over, which means we can finally take a break from pro football.
*Sits down and relaxes for five seconds.*
Okay, that was cool, let's get back to the NFL.
In all seriousness, there isn't a sport more engrossing than pro football, and after seeing a remarkable run by Tom Brady and the Tampa Bay Buccaneers end in a title, I personally can't wait to see what comes next.
Don't get me wrong, I'm just as excited as anyone else for NFL free agency and the 2021 NFL Draft. But there is excitement for those events because they lead to the main objective; getting more football.
I also want to bet on the NFL, and the sooner the new season arrives, the sooner Madden 2022 is in my PS4, too.
Yeah, that's right, I don't have a PS5. Laugh it up.
But really, there is still tons of chatter surrounding the NFL, and one big discussion instantly is who will be on the cover of Madden 22. If you're wondering like I am, join me as I go over the top NFL stars that need to be on the Madden 2022 cover.
Aaron Rodgers, QB, Packers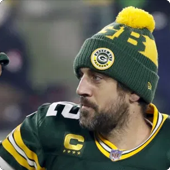 If there's one guy that stands out above all others to grace the next over of Madden, it's Aaron Rodgers.
The Green Bay Packers quarterback had a career revival in 2020.
he put up monster numbers, led his team to the NFC title game, and won the league MVP.
Just check out his stats from last year.
| | | | | | | |
| --- | --- | --- | --- | --- | --- | --- |
| Attempts | Completions | Com % | Yards | TDs | INTs | Rating |
| 526 | 372 | 70.7% | 4,299 | 48 | 5 | 121.5 |
Rodgers and the Packers were crazy efficient en route to a stout 13-3 run, and they arguably gave the champion Buccaneers their stiffest test during the 2021 NFL playoffs.
A-Rod also just revealed that he recently got engaged, so it really does seem like everything is going his way. Why not add the cover of the most popular football video game to the pile?
History is on his side, by the way, as the last two NFL MVPs graced Madden, and three of the last four winners were quarterbacks.
Derrick Henry, RB, Titans
If Aaron Rodgers isn't a lock to be the new cover boy for Madden 22, then perhaps it should be Henry.
Tennessee's bruising tailback is known for cracking skulls, soul-sucking stiff-arms, and for putting up monster stats.
Just look at what he's done over the last three seasons as a full-time starter for the Titans.
| | | | | |
| --- | --- | --- | --- | --- |
| Year | Attempts | Yards | YPC | TDs |
| 2020 | 378 | 2,027 | 5.4 | 17 |
| 2019 | 303 | 1,540 | 5.1 | 18 |
| 2018 | 215 | 1,059 | 4.9 | 12 |
Are you seeing what I'm seeing? It certainly does appear that the more carries Henry gets, he (gulp) gets better.
It probably isn't feasible to force-feed Henry more than the 378 totes he saw a year ago, but there's also no denying he's what makes Tennessee's offense go.
Henry has been a big piece to their offensive puzzle, and he's helped the Titans reach the playoffs the last two seasons – not to mention the AFC title game two years ago.
He's also in elite company thanks to that 2,000+ yard campaign.
Derrick Henry led the league in rushing yards and became the eighth member of the 2,000-yard club.

He added 17 TDs while averaging 126.7 yards per game & 5.4 yards per attempt.

Henry also led the league in broken tackles with 34; he broke a tackle every 11.1 rushing attempts. pic.twitter.com/Bhw0XiPXlX

— Pro Football Network (@PFN365) February 6, 2021
Perhaps the most physically imposing running back the league has to offer, Henry would be a perfect, menacing cover man for Madden 2022.
Tom Brady, QB, Buccaneers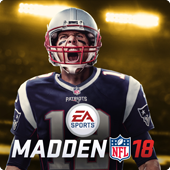 It's possible Madden 22 is more interested in title winners than MVPs or record-breakers. If so, they should look no further than Tom Brady to be their new cover man.
Madden did give Brady this very honor not too long ago, of course.
Brady had the opportunity to grace Madden 18 as part of the G.O.A.T. Edition, but I doubt anyone would balk over him being handed the cover again so quickly.
After all, it's quite arguable the popular video game entity may not have too many chances to get Brady as a relevant spokesman.
Going on 44, Brady could easily meet the end of his career in the blink of an eye, whether it be due to regression, injury, or a sudden retirement.
He'd give the franchise a new image, too, seeing as he's no longer with the New England Patriots, but instead the Tampa Bay Buccaneers.
Aaron Donald, DL, Rams
Madden has typically chosen a popular offensive player to help market their NFL video game, but there are a few defenders that could work here.
The one that stands out the most is Aaron Donald, who is quite arguably the best defender the NFL has to offer.
Donald's star power offers much more than just individual statistics, as he was part of a nasty Los Angeles Rams unit that ranked #2 in points allowed in 2020.
Stats do matter, though, and he's certainly passed the eye test in that regard.
| | | | | |
| --- | --- | --- | --- | --- |
| Year | Tackles | Sacks | Forced Fumbles | Tackles For Loss |
| 2020 | 45 | 13.5 | 4 | 14 |
| 2019 | 48 | 12.5 | 2 | 20 |
| 2018 | 59 | 20.5 | 4 | 25 |
| 2017 | 41 | 11.0 | 5 | 15 |
| 2016 | 47 | 8.0 | 2 | 17 |
| 2015 | 69 | 11.0 | 0 | 22 |
| 2014 | 48 | 9.0 | 2 | 18 |
Donald is a relentless monster that draws countless double-teams yet still finds a way to make an impact.
Most will also recall his warrior status achieved in the playoffs when he suited up despite dealing with a painful rib injury.
The individual numbers and team success was on point in 2020, and it wouldn't be that shocking to see Donald recognized for it by Madden.
Josh Allen, QB, Bills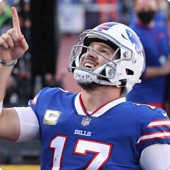 When trying to decide who should be on the Madden 22 cover, you better not leave out Josh Allen.
The dynamic Buffalo Bills quarterback took the league by storm in 2020, as he led the Bills to the top of the league and nearly got them to the Super Bowl.
Allen and co. fell short in the AFC title game, but not before racking up two hard-earned playoff wins, as well as triumphing over a long regular season.
A legit NFL MVP threat for much of the year, Allen put up 37 touchdowns and 4,544 passing yards through the air but also amassed 421 rushing yards and eight more scores on the ground.
Inexplicably, he wasn't treated as a realistic MVP threat in a year where the Bills went 13-3 and won the AFC East for the first time since 1995.
The recognition would come a little late, but there isn't a better star to have grace Madden 22.
Allen is a rising star talent, he's young, he's marketable, and most fans would be all for this choice.
Who Will Be on the Cover of Madden 22?
I think all five of these Madden 22 cover candidates make total sense. I don't think Aaron Donald or any other defensive player is likely, but I felt it was important to mention the most deserving option.
Everyone else on this list would be plenty viable. Brady was just on the cover in 2018, though, so I'd probably rule him out next.
The final trio that makes the most sense is Rodgers, Henry, and Allen. None of these players have been on the cover of Madden before, and all three are extremely deserving.
Rodgers could make sense for two reasons; this may be his last crack at gracing a Madden cover, and he had one of the best passing seasons in league history.
Allen led the Bills on a magical season and is probably the next best thing aside from getting Patrick Mahomes on the Madden cover for the second year in a row.
But Derrick Henry just joined elite company and stands out for a big reason; because the game loves to use marketable stars to introduce new game styles and features.
Rodgers feels too obvious, and it's arguable of this group, Allen isn't quite as deserving.
Ultimately, I think Henry stands out as the best bet, and he's my pick to be on the Madden 2022 cover.
What does this mean for NFL bettors? Well, if any of the best sites for betting on the NFL offer Madden cover props, this prediction is a fine place to start.
And if the Madden curse is a thing, perhaps you'll want to pay extra special attention to which player wins – and then avoid betting on their team in 2021.
Just keep in mind that the Madden cover curse – real or not – is just one of many curses looming over the sports betting world.