5 NFL Player Props to Bet Before the 2018 Season Starts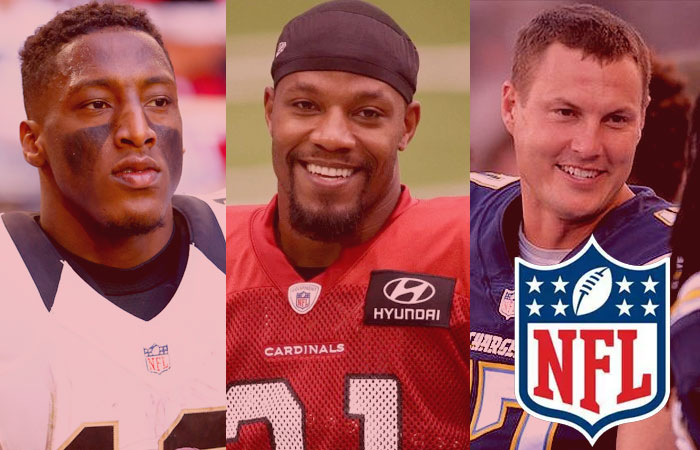 The NFL season is literally around the corner. Before you know it, Week 1 will have come and gone, and it will be time to prepare for Week 2's contests.
You can spend your time and energy betting the games, and that's all fine and dandy. But it's some of these preseason prop bets that have really grabbed my attention. I'm talking about the NFL player performance wagers that are littered all over SportsBetting.ag.
If you have a hunch that a specific quarterback is going to underperform, you can put your money where your mouth is! If you think a wide receiver is primed to have a much bigger year than expected, well then, go ahead and book a bet on it!
I'll reveal the props I found on the betting sheet that have me interested. I've done lots of research and have looked at countless projections, but nothing is guaranteed.
As a bettor, all I can do is look for value and attack it confidently when it presents itself. That's what I've done here.
Have a look and see if you agree.

Michael Thomas Total Receiving Yards (Over/Under: 1200.5)
I'll just say it – I think that SportsBetting.ag set this line too low. Michael Thomas had 1,137 receiving yards as a rookie in 2016 and upped that total to 1,245 yards during his sophomore campaign.
Ask Drew Brees who his most dependable target in the Big Easy is, and there will be no hesitation before he utters the name, "Michael Thomas."
The 25-year-old former Ohio State Buckeye is turning out to be one of the most consistent wide receivers in the entire league. It's his combination of solid size (6'3" and 212 pounds) and his electrifying speed that makes him one of the top players at his position.
Thomas sported a 70% catch rate in 2017, and let me put that in perspective. Antonio Brown and Julio Jones finished the year at 62% and 59.5% respectively.
And I must add that I don't think it hurts that Michael's quarterback has averaged a whopping 4,988 passing yards per season over his last 10. Thomas hauled in 28.7% of Brees' passing yards last year, so start doing the math.
Basically, it means that a good expectation for Michael Thomas in 2018 is somewhere around 1,400 receiving yards.
The Saints are fairly thin at the WR position behind Thomas, and their tight ends are aging.
This seems like a pretty easy bet to me, folks.
Joe Flacco Total Touchdown Passes (19.5)
This is a bet I really like because I have more than one way to win it. In fact, I have several.
For starters, I'll point out the cold, hard facts about the Baltimore Ravens starting quarterback. He started and played in all 16 regular-season games in 2016 and 2017. He threw 20 and 18 touchdowns respectively, so I fully understand why the line is set at 19.5.
Based on the data, it sounds like if Joe stays healthy and plays the whole year, he'll have a chance to eclipse 20 touchdown passes.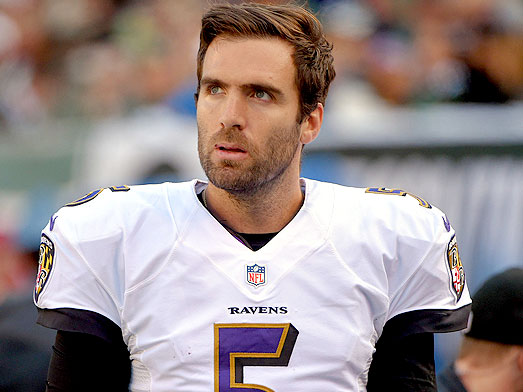 But now let's look at the other truths surrounding the situation. General manager Ozzie Newsome didn't draft Lamar Jackson just so the former Louisville QB could stand on the sidelines and hold a clipboard all season long.
I predict that by some time in the near future, perhaps even by mid-season, the Ravens will turn the page on the Joe Flacco era and shift gears to a new beginning.
Oh yeah, and I didn't even bring up the possibility of the 33-year-old "has-been" getting hurt and having to miss time because of an injury.
All I know is that it seems like all the stars have to align perfectly for Flacco to get to 20 TDs. With an injury or a couple poor performances being the only things standing in the way of Lamar Jackson getting an opportunity, I just see too many scenarios where Joe isn't the starting quarterback in Baltimore for all 16 games.
Given that he clearly needs a full season to hit the over, I'm throwing my money on the under.
David Johnson Total Touchdowns (9)
I had to reread this like 7 times before I believed it was actually true.
9 total touchdowns for David Johnson? Did the oddsmakers just forget what happened in 2015 and 2016, the only times that DJ has actually been on the field and in a uniform?
I understand he was injured and missed the entire 2017 football season, but I'm also not so unsophisticated that I just forget what this dude does when he's healthy.
After scoring 12 TDs as a rookie, Johnson exploded in 2016, scoring 20 touchdowns and racking up more than 2,000 yards from scrimmage. The "one-man wrecking crew" in Arizona is completely game-flow independent, and I think he has a chance to end the year as the top-scoring fantasy RB.
Should that pan out, David will certainly go over 9 touchdowns. An injury that forces him to miss significant time is about the only thing that can keep this bet from not going over. I don't want to get cocky, but you may even be able to cash this ticket in by Week 12.
Philip Rivers Total Interceptions (15.5)
This is another wager where I am using past statistics and past data as my friend. I'll start out with the basics.
In 12 years as the Bolts' starting QB, Rivers has thrown 165 picks, for an average of 13.75 interceptions per season. This includes the 10 INTs he threw in 2017, the first season in which the team transformed into the "Los Angeles" Chargers.
Despite being 36 and having a ton of mileage on his tires, I think Philip Rivers enters the 2018 season feeling younger and more rejuvenated than he has in recent years. I attribute those feelings to the notion that he feels like this could be the best roster the Chargers have had in a long time.
I think he knows that his team could make a serious run at the Super Bowl, which is why I expect the former NC State signal-caller to be even more prepared when the ball is in his hands.
Now equipped with a reliable running game, a lot of the pressure has been lifted off of Rivers' shoulders.
He doesn't have to go out there and sling it around as much as he has had to in the past. This is evidenced by seeing a decrease in passing attempts from the Chargers quarterback in each of the last three seasons, and I expect that trend to continue in 2018.
I feel like 11-13 interceptions this year out of Philip is a fair and likely landing spot, so I won't overthink this one too much.
Amari Cooper Total Receiving Yards (975.5)
I am excited about this one, ladies and gentlemen. Amari Cooper is a unique talent and has the skills to perennially be a top-10 WR every single year.
After 72 catches and 1,070 receiving yards as a baby-faced rookie in 2015, Amari looked even better the following year. That's why so many people around the league are wondering why he took a step back in 2017 after a year in which he went off for 83 catches and 1,153 yards.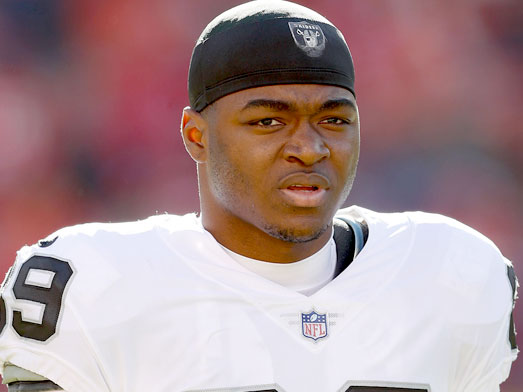 As we embark on the 2018 season, Amari's fourth as a professional, he'll finally be surrounded by a coaching staff that will push him to exceed any and all expectations. Jon Gruden has already stated that Cooper will be a focal point of the offense, and I don't suspect that is just hearsay.
Under the tutelage of Gruden, Derek Carr will be looking the way of the former Crimson Tide WR early and often, and I see his production in the red zone getting a big boost. Just like in the Michael Thomas wager at the top of this page, I simply think that the bookies are setting this number way too low.
It's a number I imagine the sharps are salivating over, which is why you should lock this bet in ASAP.
So many signs are pointing toward Cooper having a big year in 2018, one that smashes this measly number of 975.5 receiving yards.
I'm buying stock in this one, as I'm sure all the intelligent NFL bettors are.
The Recap
If you like any of the bets you read about above or want to see the plethora of others that SportsBetting.ag has available, you'd better do that now. Once the Week 1 games get underway, your opportunities of getting in on these prop bets will be gone.
If you have a hard take that a player will come up short or exceed his projections, you can make some money while you are making your bold predictions.
Don't be afraid to take a stance on a certain player, because the last thing you want to do at the end of the season is be caught saying,
"I knew I should have made that bet. It was a lock!"
Put some money on your intuitions and see if it pays off!