Hide Bonus Offers
| | | | | |
| --- | --- | --- | --- | --- |
| #1 | Bovada Sports | 50% Up To $250 | Visit Site | Bovada Sports |
| #2 | BetUS | 125% Up To $2,500 | Visit Site | BetUS |
| #3 | MyBookie | 100% Up To $1,000 | Visit Site | MyBookie |
| #4 | Everygame | 100% Up To $500 | Visit Site | Everygame |
| #5 | BetOnline Sports | 60% Up To $1,000 | Visit Site | BetOnline Sports |
5 NFL Division Winner Sleeper Picks for 2021

The 2021 NFL season is still months away, yet it's kind of all anyone can talk about.
Whether it's the latest rumors about a potential trade, the aftermath of the 2021 NFL Draft, or the key games on the 2021 NFL schedule, there's something for everyone.
Now is a good time to bet on the NFL, too. It's not totally relevant yet, nobody really knows for sure what to expect when it comes to certain teams, and things remain somewhat fluid.
If you have a good feel for a particular situation, it just may equate to a big payday at the top NFL betting sites. One great way to potentially cash in is to strike early on 2021 NFL division winners.
Targeting the locked-in favorites when their odds are as palatable as they will be is one strategy, but it also could pay to project teams that could rise and surprise as division winners.
I am not here for the longshots necessarily (but the trick is to keep an open mind), but I do see five NFL division winner sleeper picks for 2021 that might be worth your time.
Pittsburgh Steelers (+380)
First up is the Steelers, who brought back Ben Roethlisberger after having him restructure his contract.
Big Ben turned 39 in March and endured a four-interception meltdown in the first round of the NFL playoffs last year.
Before that, he had a Comeback Player of the Year-worthy campaign, as he fired in 33 touchdowns and led the Steelers to a 12-4 record and the AFC North crown.
This, despite not having any semblance of a running game and watching a once-prominent defense wilt due to injuries.
Pittsburgh fixed the former issue by spending this year's first-round draft pick on Najee Harris. Reports already suggest the team views him a la Le'Veon Bell.
A more balanced offense should work wonders for Big Ben on offense but should also ease pressure on a nasty defense that will be healthy coming into 2021.
Sure, the Steelers could easily regress in a suddenly stacked division, but so could everyone else. Big Ben is still a steady hand that can guide the ship, and the Steelers now appear to have the ability to dominate at every level of the game.
Los Angeles Chargers (+600)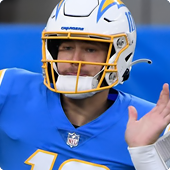 Some 2021 NFL division winner sleepers offer elite betting value despite winning their division last year. Others, like the Bolts, offer value due to the likelihood that they are on the upward swing.
LA is very appealing due to their insane amount of talent on both sides of the ball and the massive upside quarterback Justin Herbert has to offer.
In just his second season, he's coming in as the division's second-best quarterback, and he may have what it takes to rise up and trump Patrick Mahomes and the mighty Chiefs in 2021.
The Chargers were arguably held back by former head coach Anthony Lynn, but they sent him packing this offseason and brought in defensive ace Brandon Staley.
Staley could make a loaded Chargers defense better than ever, and with Herbert operating with an explosive arsenal of weapons, L.A. may really have something here.
In-house NFL betting expert Michael Wynn seems to think so, as he had the Bolts winning 11+ games and making the playoffs as part of his 2021 NFL bold predictions.
Los Angeles went just 7-9 last year, but they finished the season hot (won four in a row) and almost got to .500 with a rookie under center. The Bolts also lost a lot of close games, with a mind-boggling seven of their nine defeats coming by one score.
Herbert and co. also held their own against top competition, as the Chargers nearly beat both the Chiefs and Buccaneers early in 2020.
If Herbert can keep progressing and Staley's defensive mark is felt early, Kansas City could have something to worry about in the AFC West.
Chicago Bears (+325)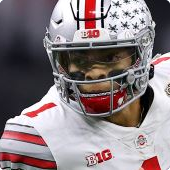 The Green Bay Packers are the class of the NFC North until further notice. I said as much in my 2021 NFC North betting preview.
If Aaron Rodgers is in Wisconsin, betting on the Bears to win this division will probably be a mistake.
However, given the wild Aaron Rodgers rumors swirling all offseason, bettors need to consider the possibility that Green Bay will be a bit shakier under center in 2021.
If that's the case, attention shifts to Chicago, who enjoyed the league's stingiest red-zone defense a year ago and could be poised to unleash the dynamic Justin Fields this year.
Fields could be a bit rough around the edges to start, but his athleticism and penchant for big plays could open things up in this Chicago offense.
The Bears always had a solid system and the offensive talent to be scary, while Khalil Mack heads a still stacked defense that can take over games. If Fields is the guy – and probably also if Rodgers isn't in Green Bay – Chicago would quickly become an interesting bet to win the NFC North.
New Orleans Saints (+325)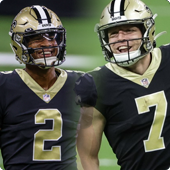 Much like the Steelers, bettors should have interest in the Saints because they literally just won the NFC South last year.
The past is not always an indicator of what's to come, and losing longtime starting quarterback Drew Brees to retirement is a big deal.
That said, there is also an argument that Brees was holding this team back.
The franchise now turns to either Jameis Winston or Taysom Hill (or both), and if one of them can come through and elevate this offense, Sean Payton may look (even more) like a genius.
We saw a glimpse of what's to come last year. Hill offers a dynamic element Brees never could, while Winston would be the aggressive down-field thrower Brees once was.
The beauty here is that the Saints won the NFC South last year despite Brees being hurt and/or in full regression mode for half the year. With a bit more upside under center – plus a solid defense and Payton's brilliance – New Orleans isn't really a team bettors can brush off so easily.
Arizona Cardinals (+425)
One other sleeper pick to look at if you're betting on 2021 NFL division winners is Arizona. I was enamored with the Cardinals going into last year but ultimately decided against pulling the trigger.
Now, I just might be ready.
Kyler Murray is the big selling point here, as he's been incredibly tough to prepare for through his first two seasons.
He also began to take over the league in 2020 and was en route to a special campaign before a shoulder injury slowed him down.
Even so, he still led the Cardinals to an 8-8 record and put up 37 total touchdowns. Arizona got even more dangerous on offense this offseason, as they added the electrifying Rondale Moore in the draft and brought in a big-bodied red-zone presence in A.J. Green.
We already knew this team was going to move the ball and put up points, though. The real optimism lies with a talented defense that will mature a bit with J.J. Watt coming to town.
The NFC West is about as competitive a division as you'll find in 2021, but Arizona may offer more upside than anyone. They certainly offer the most betting upside in that division this year.
Betting on NFL Divisions in 2021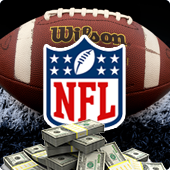 Is it too early to bet on NFL divisions for 2021? Perhaps. There is a lot that needs to be figured out, after all.
We have yet to see some of the incoming rookies, there is another wave of free agency that could hit, and injuries in the coming months could throw a wrench in things.
While all of that is true, it is also possible the time to bet on 2021 NFL division winners is now. The favorites won't ever be priced better.
And the 2021 NFL division winner sleepers I detailed above will only rise the ranks as they prove their worth, as well.
It really can go either way, but as most NFL bettors know, jumping on a bet you love is better than waiting and watching it slip through your fingers.
The real point with NFL division sleepers, of course, is trying to see things coming before they arrive.
The Steelers and Saints are two teams capable of running it back, the Bears could benefit from a potential Rodgers trade, and the likes of the Chargers and Cardinals seem to be trending upward.
I doubt all five of these 2021 NFL division winner sleeper picks pan out, but if one stands out to you, betting on them now might make sense.
If you want to bet on NFL divisions this year, soak up some more advice with these 2021 NFL division previews.