Hide Bonus Offers
| | | | | |
| --- | --- | --- | --- | --- |
| #1 | Bovada Sports | 50% Up To $250 | Visit Site | Bovada Sports |
| #2 | BetUS | 125% Up To $2,500 | Visit Site | BetUS |
| #3 | MyBookie | 100% Up To $1,000 | Visit Site | MyBookie |
| #4 | Everygame | 100% Up To $500 | Visit Site | Everygame |
| #5 | BetOnline Sports | 60% Up To $1,000 | Visit Site | BetOnline Sports |
5 NBA Playoff Wagers for 2018/9 – My Top Picks for Betting Value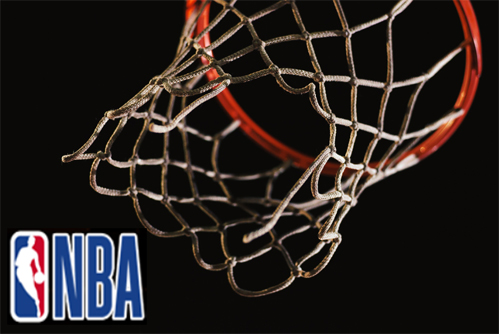 The 2018-19 NBA betting season should be an interesting one. No, you're probably not going to waste your time betting on anyone but the Golden State Warriors to win another title, but there's a lot of opportunity to make money via the NBA in other ways.
One great way is to wager on which teams can make the playoffs.
The obvious picks are set in stone and aren't going to return any value, and some teams just aren't worth your money. The Warriors are making the playoffs, for example, and the Hawks are almost certainly not.
Betting for or against teams like that is easy from a picking perspective for someone like me, and also just not very profitable for a sports bettor like you.
I'll stay away from the easy/non-profitable calls and hand you five teams that are just too good to ignore in terms of betting value and reliability. Let's get to it.

Cleveland Cavaliers
I can't help but start this off with the Cavs, who feel like crazy steals at their +400 price in the wide-open East. Yes, the departure of LeBron James hurts the upside of this team, and no, I won't be betting on them to get back to the NBA Finals again this year.
Regardless, they are still a team with some talent, and they're playing in a conference that is pretty undecided beyond the top 4-5 teams.
Could Cleveland be among them? Early signs suggest the bookmakers and online sports betting sites don't think so. Here's their current price.
Assuming the Indiana Pacers and Milwaukee Bucks don't randomly regress, I believe five spots (along with the Celtics, 76ers, and Raptors) are spoken for.
That gives any prospective Eastern Conference playoff contenders some wiggle room. The list is admittedly long, but few of those teams have what Cleveland does: a star in Kevin Love, a talented rookie in Collin Sexton, and a loaded roster full of veterans who know how to win games.
This is still a playoff team. Whether that only equates to barely holding onto the 8th seed or not remains to be determined, but it's a gamble I'd take all day at this current price tag.
Dallas Mavericks
The Mavs are not the first team you think of that could rise up and snag one of the final spots in the Western Conference. They just might do it, though.
Dallas rounded out a pretty impressive starting five this summer when they landed DeAndre Jordan at the five and spent a lottery pick on foreign sensation Luka Doncic.
On paper, Dallas is deeper and more dynamic than they've been in years, and the value associated with them possibly cracking the NBA playoff picture is quite alluring.
Here's their price at SportsBetting.ag.
The Mavs are more talented than we're used to seeing. You have to account for DJ's size down low, Doncic's scoring and playmaking, Harrison Barnes getting some pressure eased off of him, and Dennis Smith Jr. taking a huge sophomore leap.
That's not even diving into their bench, which features J.J. Barea, Dwight Powell, and the living legend Dirk Nowitzki.
Also aiding the Mavs is a weaker Southwest Division than usual. The Spurs seem to be set to regress (more on that in a bit), and the Pelicans are no lock for the playoffs. Houston is a lock to secure first in this division, but who else is for sure stopping Dallas here?
It's not an easy bet, to be sure. The Lakers are scary with LeBron James in town, and the Denver Nuggets could force their way into the big dance. However, at this +600 price, I'm definitely giving the Mavericks a long, hard look.
Detroit Pistons
While I'm down for rolling the dice with the Cavs and Mavs, I do not want to back the Pistons this year.
What we saw out of this roster with Blake Griffin last year was not great, and what was once a promising defensive squad regressed in that area.
Detroit does have some talent, and as noted, this conference is not spoken for in the final three spots for the playoffs. New coach Dwane Casey was a fantastic hire, but he's really got his work cut out for him for a team that couldn't get it done a year ago.
Here are Detroit's odds to make the playoffs this year.
They honestly have a fine price no matter which stance you have, but at -170 for them to make the playoffs, you're really eating some cash to trust a team that simply isn't reliable.
The Pistons could be better than they were a year ago, but Reggie Jackson is a black hole offensively, and I still do not buy this Griffin/Andre Drummond tandem as being a successful (or logical) pairing.
Until the Pistons prove me wrong, I'll soak up the value in this nice +140 price for them to not make the playoffs.
Portland Trail Blazers
I've seen a lot of hate towards the Blazers this offseason, and I'm not sure I really get it. They won their division and made the postseason a season ago, yet they're being treated like they were severely gutted.
They still have a lethal guard tandem in Damian Lillard and C.J. McCollum, while beefy big man Jusuf Nurkic was brought back on a big deal.
The Blazers even got deeper offensively, as they added combo guard Seth Curry and sharpshooter Nik Stauskas and honestly already had a pretty deep and versatile supporting cast.
It's shocking to me that Vegas has them slated to miss the playoffs.
The price isn't amazing for Portland to whiff here, and I simply don't think they will. Minnesota is headed for full-blown panic mode with Jimmy Butler trying to force his way out of town, while the Spurs (again, hold that thought) figure to be in a lot of trouble as well.
Portland is still arguably the best team in their division. I do think Utah and Oklahoma City will again give them a run for their money, but even if they do, I expect Thrillard and company to at least make the playoffs. They simply have too much talent.
San Antonio Spurs
Last, but certainly not least, are the once-prideful Spurs. It pains me to look at what they've become, as none of their Big 3 are on the roster anymore, and they couldn't even hold onto Kawhi Leonard.
San Antonio gave in to his demands and shipped him off to Toronto and even lost solid two-way guard Danny Green in the process. They did get a very good scorer in DeMar DeRozan, but it's tough to buy just him and LaMarcus Aldridge saving this franchise.
That's pretty much what's being asked of them, which is why most basketball betting sites aren't exactly sure how things will shake out.
Here are their odds at SportsBetting.ag for the 2018-19 NBA season.
Normally, I'd never speak such blasphemy against head coach Gregg Popovich, but he's in trouble here. He has to incorporate a new superstar, and he simply doesn't have much support around him and Ridge.
That's a fantastic duo that will surely keep them in the hunt, but this team also added two key injuries to the point guard position. With no real answer at that spot and a lack of help on the roster, the Spurs are very much in danger of missing the playoffs for the first time since Tim Duncan was drafted.
Summary
As you can see, there is a lot of enticing value in the NBA this year. That stretches out to other bets and of course in-season betting on a daily basis.
I am a big believer in maximizing value and attacking wagers that not only are pretty stable but also give you the most bang for your buck. These five NBA playoff wagers are not necessarily locks, but I love the value and logic behind them.
I admit the Cavs and Mavs aim a bit higher and carry some risk. However, both could vie for a playoff spot and shape up as fantastic flier bets. The Pistons, Spurs, and Blazers bets just feel like flat-out steals at this point.
Whether you bet for or against any of these teams, hopefully I offered some useful insight going into the new year. Good luck with all of your NBA wagers, and enjoy the 2018-19 NBA season!