5 NBA Players Poised to Break Out in 2018-2019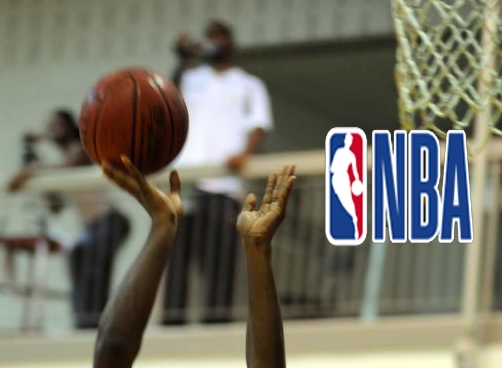 The 2018/19 NBA season is fast approaching, and I'm already getting into the mood. I haven't done much in the way of preseason betting yet, but like the good bettor I am, I HAVE been getting prepared for when things begin for real.
After all the research and analysis I've been doing, I can't wait for the opportunity to start getting my money down and testing my judgment against the bookmakers.
But that's not the ONLY reason my excitement levels are building.One of the things I look forward to most in an NBA season is seeing which players manage to live up to the hype that surrounds so many of them at this time of year.
I could write about a dozen posts on all the players who have been labeled as "one to watch" for the upcoming season. The harsh reality, though, is that much of the hype is not really justified.
Some of the players being talked up right now will fail to fully deliver on their potential. Some of them don't even deserve to be talked up in the first place. There are, however, some that genuinely warrant the hype they're getting.
Below, I look at five players who I expect to prove themselves worthy of the attention they've been getting.
Markelle Fultz, Philadelphia 76ers
Fans in Philadelphia rejoiced when the whole world watched the hopeful future superstar out of Washington be drafted #1 overall by the 76ers in the 2017 draft.
Immediately, fans and the media were making their case for a new big three now that Fultz would be teaming up with Ben Simmons and Joel Embiid.
Unfortunately, injuries happen, and quickly the excitement over Markelle came to a pause. His summer league was cut short after spraining his ankle, but even before his injury, he didn't appear to be the player we knew as a Husky.
He came off to be very hesitant while shooting the ball, and at times, he unwillingly took shots.Early into the season, Fultz would go on to miss 68 games so that he could nurse his shoulder injury.
It was a very odd rookie season, to say the least, but the scrutiny he's faced after his first season as a pro is not fair.
Most of what's been said about Fultz is because he only played one season of basketball at the University of Washington. As we get closer to another exciting year of NBA basketball, the guy is flying a bit under the radar here.
To begin with, the guard position in Philadelphia is stacked. His role seems cloudy when you look at the roster, so what they do with Fultz this season will be interesting.
Look for him to play a lot at the two instead of being the primary point guard. Sixers fans should be excited to see what the dynamic will be like when Fultz and Simmons are on the court together.
In the eleven games that he played in towards the end of the season after he returned from injury, Fultz averaged 7.6 points, 4.6 assists, 3.4 rebounds, and 1 steal while shooting 42.9% from the field.
That said, the rookie only averaged 17.7 minutes per game, and although his shot was still shaky, he was a good playmaker, and the Sixers did ride an 11-0 winning streak when Fultz was featured in the lineup.
The tune from his critics should change this season now that Fultz has turned towards basketball training guru Drew Hanlen.
Not only will we see his shot develop, but the second-year guard should be ready for prime time. From the get-go, Fultz will have to fight to play more minutes in meaningful games. This will only add more fuel to the fire and show people why he was drafted as the number-one overall player in 2017.
Hanlen did go as far as to say that Markelle would be an All-Star this season, and it's hard to go against anything that Hanlen says after being a household name for working with and helping develop the talents of so many superstars.
I don't think Fultz will reach All-Star level this season, but a bounce-back is on the horizon. Just trust the process.
Myles Turner, Indiana Pacers
Get ready, folks.The Myles Turner bandwagon is taking all passengers aboard and is ready to roll. The big man made some noise for the Pacers last season, but while Turner had some exciting moments, there were also a number of disappointing situations sprinkled in his game last season.
He was inconsistent at times on offense, and there were a few instances late in games where he was seen on the bench due to his lack of defense.
So, what should we expect this season?
A more polished and dangerous center in the NBA.
There's nowhere to go but up when it comes to the expectations for Turner and his work ethic this season. There has to be minimal space for error in his mindset going forward, because let's face it:this is his team.
With Paul George and Jeff Teague moving on to other teams, last season should've been the breakout season we were hoping for, but there's always room for improvement, and it's better late than never.
Turner is already one of the best centers in the league, but more importantly, he's super athletic, a great defender, and he's the leader of that team.
The Pacers offense runs through Turner, but for the big man to carry his team in the East against powerhouses like Toronto and Boston, he needs to take his game to another level and average more than 14.5 PPG and 7.3 rebounds.
This young team should no longer be looked at as underdogs in the East. They were one game away from shocking the world if they would've been able to knock off LeBron and the Cavs in round 1 of the Eastern Conference playoffs.
This time around, Myles Turner shouldn't see regression.
The Pacers went on to acquire Tyreke Evans, and it will be another year for Turner playing alongside Victor Oladipo. Head coach Nate McMillan said that one thing Myles Turner could do to better himself as a player was to focus on his body and strength, and that's exactly what Turner did in the offseason.
Now that we've seen the images all over social media of a leaner, more ripped player, the concentration shifts to his game.
If Turner can balance his defense and become a more efficient scorer, the Pacers could quickly become a powerhouse in the East. Myles should have no problem taking a huge leap.
Dejounte Murray, San Antonio Spurs
The big three era in San Antonio is no more, and it is forever a lasting memory for the fans in the Alamo City. Tim Duncan occasionally still shows up for practices and mentors young players.
Tony Parker packed his bags and decided to head east to suit up for the Charlotte Hornets, and Manu Ginobili finally called it a career.
The future, and a new chapter, is yet to emerge for the San Antonio Spurs.
Fans are hoping for a happy ending, because the Kawhi Leonard era died out faster than people expected.
A lot has happened in the past 2 years for this organization, but with the additions of DeMar DeRozan and Marco Belinelli, the Spurs should still remain as contenders in the West.
If you don't know much about this third-year guard, pay attention to Dejounte Murray, because this is a player to keep on your radar this season.
LaMarcus Aldridge and DeRozan will likely take charge and lead the team in scoring, but that doesn't mean that Murray isn't poised for a breakout season. His defense is already good, he's a difference-maker in that category, and he's only improving as time goes on.
The 21-year-old guard will likely find himself in the starting lineup, and the sky is truly the limit for this very talented young man. Murray knows that he has some big shoes to fill.
In his two years as a Spur, Murray didn't have the responsibility to tackle a huge role early on. He never had to.That's why Murray will come into the season under the radar as a name that won't be mentioned as much.
Studying this young man's game, Murray is an athletic scorer and has showcased his talents on both sides of the floor when Gregg Popovich has given him the chance.
What stands out most is his ability to play defense and his pick-and-roll playmaking. The Spurs are notorious for that, and they're no strangers when it comes to developing superstars from scratch.
Murray was named to the NBA All-Defensive Second Team last season, and being that the Spurs have given the young prospect time to learn and grow from his peers, it's now time to watch the third-year guard sprout.
Lonzo Ball, Los Angeles Lakers
Numerous people questioned why Lonzo was drafted before Jayson Tatum last year. When it came to scoring, Lonzo was everything but exciting.
Kyle Kuzma was talked about more than Lonzo when it came to talent, and most times when Lonzo's name was being brought up, it was likely because he was being overhyped by his father.
Last season, Lonzo averaged 10.2 PPG, 7.2 assists, and 6.9 rebounds per game. That's pretty good for a guy who was part of a team that didn't win 40 games last season, and it's hard to imagine that Lonzo is the type of player to be an elite scorer in this league.
Even if he can push himself to that level, it won't be right away.
Like most rookies, injuries played a part in a lopsided season for Lonzo. His shots were way off at times, but for a guard, he's very pass-happy, and that's an excellent trait to have. Lonzo has been hitting the weight room hard, and now he's bulking up.
One of his main concerns was that he didn't have the size to go up against most of the superstars in today's NBA.
However, with LeBron James now apart of the Lakers, you can definitely count on Lonzo to bounce back and be a second-year player who's ready to kick it up a notch.
It's simple; LeBron simply makes everybody around him better.
There's no question that Lonzo might be a late bloomer in terms of development when you compare him to some of the other draft prospects from last year, but for one, the addition of LeBron James automatically boosts his all-around value.
Lonzo now has another year of development, but his chemistry with Kyle Kuzma is one thing to keep an eye on, as well as with Brandon Ingram.
The Lakers also added mentors like Lance Stephenson and Rajon Rondo, who's known for pushing younger players to challenge themselves and be better.
Lonzo won't only be setting up assists for his teammates in the purple and gold jerseys.Look for guys like LeBron and Caldwell-Pope to set up shots for Lonzo.
Scoring for the sophomore player should come naturally, and that's exactly what Lonzo needs to start building himself up as a dominant player.
D'Angelo Russell, Brooklyn Nets
In his fourth year in the league, D'Angelo Russell has yet to break out, and at times last season, it looked like Russell was on his way to finally emerging, while averaging right under 16 PPG, 5.2 assists per game, and 3.9 rebounds per game.
Look, the Nets are not going to be a very good team at all this season, but that doesn't mean that they won't be a fun team to watch.
The Nets front office added more shooters to this young core. Guys like Jarrett Allen are on the rise for the team, Allen Crabbe showed some flashes last season, and DeMarre Carroll should beef up the defensive side of the ball.
The main reason why we weren't talking about D'Angelo Russell breaking out last season was because he had a horrible time when it came to injuries. If Russell can manage to be healthy this season, there's no reason why he shouldn't surge in the league as a player in general.
This whole Nets offense will be designed to run through the playmaking of Russell.
I do realize that he was only limited to 48 games last season, and at times, he wasn't very flattering when he was being outplayed by Spencer Dinwiddie. Also, defensively, Russell has a lot to improve on.
If Russell is going to break through the mold, it needs to be this season, plain and simple. The Brooklyn Nets traded for him last offseason hoping and believing that he would come in and make an immediate impact.
Plans didn't go accordingly throughout the season, and their hopes died out.
D'Angelo Russell also needs to start making his case for a big contract coming up. He needs to prove that he's capable of being the leader of an organization.
It's no secret that the Nets are in rebuild mode, but there's nothing more annoying than going through several players the way models change clothes before walking the runway.
The time for Russell to go out and show out is now.
Wrapping It Up
There are quite a few players who are worthy of being mentioned as possible break-outs this coming NBA season. Not as many as some would have you believe, but more than five for sure.
Keeping this list at just five was tough, but I'm confident I've chosen well. Each one of the players I've mentioned here has the right abilities and the right set of circumstances to make this year their year.
I'll obviously be keeping a keen eye on how these players progress throughout the season. You might not want to watch them as closely as me, but I do recommend keeping this post in mind when you're betting on their games.
I'm not saying you want my thoughts here to affect your betting decisions to any great extent, but any and all relevant information is always worth bearing in mind.