5 NBA Players Who Are Being Overpaid in 2020

Major league athletes seem to stay one step—or 25 million—ahead of inflation. Of the American sports leagues, the NBA is at the top of the list for how well players are paid, whether or not the number is commensurate with the skills of the player. Some have speculated that it's because NBA players, unlike MLB and NFL players, have an international fan base, and not just, like, a bunch of fans in Cleveland.
The players who make the big bucks on this list are generally considered to be very, very lucky—i.e., they just don't live up to their paychecks, whether because of injuries or performance. Just like the internet bubble that burst back in 1999/2000, these teams are going to be left with shattered budgets after paying high dollars for someone who may not produce.
Keep all this in mind when you go to select your NBA bets, and make sure you stay on top of weekly injury reports.
Here are 5 overpaid NBA stars in 2020.
Tyler Johnson, $19 Million
I would like to pretend that the extra cash this player got in his contract was so he'd go get a haircut. But no, he legit generated hype when he was up for the draft and then picked up by the Phoenix Suns.
However (and you know what's coming, because I used the word "hype"), he has failed to live up to his paycheck. The year before he was picked up by the Suns, he made less than $6 million with the Miami Heat, where he averaged only 7.5 points per game.
Lately, he's averaging 10 points a game and slightly more than three rebounds. His field shots are successful about 50% of the time. A decent player but not a superstar, by any means. He's been called "serviceable," which is a pretty great description of a player who can get the job done…usually. Sometimes.
Why the $13 million jump in salary? He's only 6'4," and although he has flashes of stellar on-court behavior, he's shown nothing consistent.
One explanation could be that free agents are making a lot more money right now because the NBA has more money due to a broadcasting deal between the league and Ted Turner. Even highly paid NFL players, such as DeAngelo Williams of the Pittsburgh Steelers, are jealous and angry about NBA paychecks.
Another reason for the high salary could be that there just aren't many shooting guards up for grabs right now. Johnson, a left-handed shooting guard, may just be in the right place at the right time.
Let's see how he progresses in his career. He's not a rookie, but his energy is not tapped out, either. Something great could happen. It's just that we would be very surprised if it did.
John Wall, $38 Million Plus
This point guard for the Washington Wizards needs a wheelbarrow to take his paycheck to the bank. Why did he score such a huge salary, and what has he done to become one of the highest-paid players in the NBA?
Back in 2014, Wall was on the way to being singled out as the best point guard in the NBA. But some trains get derailed, and Wall's career has been hard hit with knee and other injuries.
Is Wall worth it? Possibly. It's hard to tell because he's out with a torn Achilles tendon. When he does make it onto the court, he can tie down triple-doubles with ease.
Does he think he's worth it? Yes.
Wall told Sports Illustrated that he'll prove how good he is to all the naysayers who badmouthed him and his contract price. He'll just have to, you know, hang out until his foot's better, and then he'll show them!
Wall's agent, the man who scored him this score, is Rich Paul, over at Klutch Management. All I know is that if I buckle down and get as good at tiddlywinks as I want to, to the point where I think I can be competitive on the international circuit, Rich is going to be the second person I call. (The first will be my shrink.)
It is possible that the Wizards may be able to recoup some of Wall's contract money since he played so few games in the season because of his injury.
Brandon Knight, $15 Million Plus
This guard for the Detroit Pistons has also played with the Cavaliers, Suns, Rockets, and Bucks. In the nine years he's been playing professional ball, he's had to move from Detroit to Milwaukee to Phoenix to Houston to Cleveland and now back to Detroit. I hope he rents.
When he played for the Cavaliers in 2019, he scored fast and well in his debut game with Cleveland. But still, they traded him at the end of the season. Now he'll be back in Detroit with the team that originally drafted him, back in 2011 when he was a top draft pick.
With the Bucks, Knight had a hamstring injury. With the Suns, his play was compromised by bone bruising, then a torn ACL. His playing time with the Rockets was cut short because one of his prior surgeries developed an infection, and then he had issues with his left knee.
He didn't have any notable injuries in his one season with the Cavaliers, but he was traded back to Detroit anyway.
In the 2015-2016 season, Knight had his field goal high, at around 14 points per game. It dropped dramatically after that, but with the Pistons, he's back up to about nine field goals scored per game played.
Knight has lived and played all over the place, and so have his stats. Up and down, side to side, sometimes looking like he's on a winning arc but then crashing down to mediocre (and below) too often to ignore.
I suspect Mr. Knight has solid basketball skills but unfortunately is injury prone and has been unlucky. That creates a tough equation for a team accountant.
Chandler Parsons, $25 Million
This second-round draft pick back in 2011 has had his share of injuries, but he played well with the Rockets, who drafted him. In 2012 and 2013, he scored well, 25 points in one game 30 in another. But that was a long time ago.
By the time Parsons had moved on to play with the Dallas Mavericks, he was scoring an average of 15 points per game. Because of physical issues, he played about three-quarters of the games for each of the two seasons he was there.
Parsons played with the Memphis Grizzlies for several years despite a dismal start with the team, missing the first several games due to injury and then, when he finally got on court, missing all of his initial shot attempts.
After the Grizzlies, Parsons entered the 2019/2020 season with the Atlanta Hawks, who offered him the famed $25 million. In his first few games with Atlanta, Parsons averaged less than three points per game.
Unfortunately, we won't get to see how Parsons would evolve with the Atlanta Hawks. He was injured by a drunk driver early in 2020, and the team waived him after the doctor reported that his career might be over. That is a very tough break for Chandler. He's lucky to be alive, but no insurance in the world (assuming the other driver was insured) can compensate for a salary like that.
We wish Mr. Parsons well, and we hope the Atlanta Hawks can salvage their roster and their budget.
Blake Griffin, $34 Million
This Pistons power forward stands at 6'9" and looks every inch the star player. He carries himself with strength and confidence, and when the game clock is not running, he handles the ball with ease. It's when the clock is running that people start to lose faith.
Griffin played for nine years with the Clippers, who snapped him up when he was the number one draft pick back in 2009. Griffin left LA and moved on to Detroit in 2018 to lend his skills to the Pistons.
So, what has he done to pull down $34 million for one season of play? Griffin is great in the paint, having complete facility with rebounds and slam dunks, but doesn't exhibit strength anywhere else on the court. He doesn't pass quickly or accurately, and shooting from outside of the key is patchy at best. Also, when he was with the Clippers, he averaged less than one block per game. That's a tough statistic to justify if you are a pro hoops player.
Griffin's dunks are all over highlights reels, and maybe it's the exposure from this footage that accounts for his popularity. And since sports has become show business, a popular player will increase ticket sales. But anyone's highlights reel is going to be very carefully edited. Outside of flashy, splashy slam dunks, Griffin falters.
Perhaps the best reason to give for his salary is the fact that NBA salaries are shooting up lately. Like, getting stratospheric. I mean, if the guys in the NFL are feeling poor in comparison…
To Sum It Up
When you hire someone, you can't always know how they'll perform. There was a college basketball player that everyone thought was going to be so hot that colleges got in big trouble with the NCAA trying to recruit him, offering all kinds of goodies. After a few games, he hit the road, and there were conflicting reports about his future. Did he really run off to join the circus? Did he sneak off to California to find himself?
It's the same with pro ball. A player can be stellar in college but flunk the big leagues. Or a player can sync well with one team but bomb with another.
The good news for players and the bad news for owners is that the contract guarantees payment for the specified period. If the player is a flop, a too-large salary can really hurt the team because they are precluded from seeking another high-dollar player.
AUGUST
Casino of the Month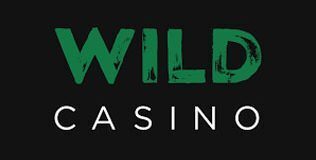 Welcome Bonus
250% up to $5,000
Read Review
Visit Site