5 Most Highly Paid NBA Players in 2020

In a league known for outrageous paychecks, here are the best paid NBA stars in 2020. The numbers discussed below are simply salary figures and do not represent the additional amounts earned through brand representation, which can double a player's income in take-home pay.
It's a tough job, but somebody has to wear that new pair of Adidas, and, hopefully, drive their team to the playoffs.
Steph Curry, Golden State Warriors – $40.2 Million
The Warriors had been in a decades-long slump. They'd won a title in 1975, and then no one really heard a peep from them in the intervening years.
Then, 2015 arrived, and with it, the Warriors' steamroll to the league title, fueled by Curry's epic scoring stats. Suddenly, Steph Curry was a household name, and Warriors jerseys were everywhere.
Curry made three-pointers his M.O., instead of the special shot it had been deemed before. Now, they're as common in NBA games as standard two-point field goals. You can thank Steph for that.
Curry has been a league All-Star six times, NBA's MVP twice, and was the league leader in steals in 2016. He was voted Associated Press Athlete of the Year in 2015 and has garnered a host of other accolades.
There's hardly a basketball fan out there who would dispute Steph Curry's right to his number one paycheck in the league.
Chris Paul, Oklahoma City Thunder – $38.5 Million
Chris Paul attended college at Wake Forest, and the school retired his number three jersey after Paul took them—for the first time—to "first seed" designation.
He's been elected to the NBA All-Star Team a massive ten times and was voted MVP of the All-Star game in 2013. Paul played on the US team at the Beijing and London Olympics.
He played with the Houston Rockets until 2019, when he was traded to the Thunder for Russell Westbrook. Chris Paul has thrived in Oklahoma City, to the delight of Thunder fans.
In addition to his massive paycheck, Paul has corporate deals with State Farm and Nike. More importantly, his voice has been used in a Scooby Doo episode, "Revenge of the Swamp Monster."
Russell Westbrook, Houston Rockets – $38.5 Million
Westbrook played for the famed UCLA Bruins before being drafted by the SuperSonics, who morphed into the Oklahoma City Thunder soon after. He made his mark with the Thunder before being traded (stupid move, Oklahoma City) to the Houston Rockets, where he's found his place within a team that is looking better and better the more they play.
Interestingly, the GM of the Rockets was never a fan of Westbrook before he came to Houston. Now, he loves him, and for good reason.
Westbrook plays well with superstar teammate James Harden; Harden shoots three-pointers, and if they happen to miss, Westbrook is right there to cradle the hoop and tuck that baby into bed. It's as well-choreographed as anything the Globetrotters could pull off.
Still, strangely, Rockets games are rarely full. Some speculate it's because Houston is a football town, while others surmise that Houston fans tend to show up late and leave early. Either way, it's odd not to see a packed stadium lapping up the genius of the Westbrook-Harden combo.
John Wall, Washington Wizards – $38.2 Million
The number one pick in the first round of the 2010 draft was selected by the Washington Wizards and has played for the team ever since. Early in his career, some thought that he'd become the NBA's top point guard. It's true that he's got some triple-doubles under his belt.
But Wall has been injury prone, and there are those who think his current contribution to the Wizards does not merit such a huge paycheck.
Nonetheless, Wall has been an NBA All-Star a handful of times, and he was the league's Slam Dunk Contest winner back in 2014. NBA contracts are a funny thing, with more rules tied to the process than trying to chew gum in Singapore.
I'd like to point out that it may be Wall's agent who is the real superstar represented by this contract.
James Harden, Houston Rockets – $38.2 Million
It's so fun to watch Harden take possession of the ball and have his opponents rush into defensive positions in the paint, only to have Harden just raise his arms and execute a perfect swish from half-court. It's like he's saying, "Why are you all running down there? I'm way back here!"
Harden led his high school to two state championships during his junior and senior years and has also made waves in his professional career.
He's been settled in with the Houston Rockets for eight years now, and they benefit from the fact that Harden is one of the top scorers in the NBA, scoring nearly 20,000 points between 2010 and 2020.
How is it possible to score 20,000 points, you wonder? Well, Harden is no stranger to scoring more than 50 points in a game. He's done it almost two dozen times. In fact, the only players who have more 50-point games than Harden are Wilt Chamberlain, Michael Jackson, and Kobe Bryant.
Harden plays top-notch ball, and he does it all while sporting extreme facial hair. Gotta give it to the guy. Rumor has it that Harden will shave his beard if someone offers him $10 million to do so. However, with a net worth that approaches $200 million, I'm not sure why he would even bother.
Do the Highest Paid NBA Players Deserve Their Cash?
These guys are the top earners, and they work hard for it. They're battered and bruised and beat down on court, but they are paid handsomely for their game. So handsomely that professional athletes in other leagues get quite irritated by basketball salaries.
(Interestingly, the ones who are famous for grousing are NFL players, many of them millionaires themselves. It isn't female badminton champs who are going on record to contest NBA paychecks.)
Some NBA superstars deserve their salaries, while fans may dispute the on-court worth of other players. But until their contracts are up, this is what they're getting.
It just means that the NBA is alive and well and has the money to spend on talent. And in a sport where one player can carry the game, the superstars will always bring home the bacon in a pretty significant way.
Check out some more high earning sports stars on the following posts.
AUGUST
Casino of the Month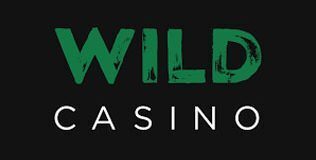 Welcome Bonus
250% up to $5,000
Read Review
Visit Site