5 March Madness Upset Picks for Round 1 in 2022

March Madness is finally here, and you know what that means. Upsets will be happening left and right for this year's tournament, just like every year.
This is a great time for sports bettors and sports fans in general because March Madness is one of the most exciting times of the year.
My 2022 March Madness upset picks are officially here as we head into the first round. We have 64 teams with lots to choose from as we build our brackets. Only one can be the ultimate champion, though.
Let's get right into the 2022 March Madness upsets to bet on for this year's tournament.
No. 10 Davidson Over No. 7 Michigan State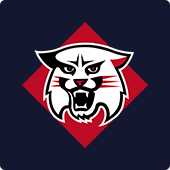 To start things off, the Davidson Wildcats will be my first upset pick in the 2022 March Madness tournament. They take on the No. 7 seed in the Michigan State Spartans and are also 1-point underdogs on BetOnline.
The Wildcats were impressive this season at 27-6 and earned the No. 10 seed in the West region. They are 7-3 in their last ten games, while the Spartans are an underwhelming 4-6.
Michigan State was also a bit less impressive at 22-12 overall for this season.
Fire us up!

??? pic.twitter.com/DKMjh26R6v

— Davidson Basketball (@DavidsonMBB) March 14, 2022
The biggest reason why Davidson is a great underdog pick for the 2022 March Madness first round is that they have a dangerous offense. They have four players who average more than double digits in points, which is why they rank 15th in the country in offensive rating.
They have the 6th best actual shooting percentage, 18th best field goal percentage, 47th most 3-point field goals per game, 8th best three-point percentage, and are 43rd in free throw percentage. They also take care of the basketball with the 13th best turnovers per game.
It would help if you had an outstanding defense to beat Davidson, and Michigan State has a mediocre defensive rating at 177th in the country.
Michigan State was 18-16 against the spread this year, which is solid. On the other hand, Davidson was even better at 20-12.
Bet on March Madness at BetOnline

Visit Site
No. 10 Miami (FL) Over No. 7 USC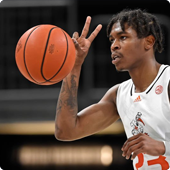 My next upset pick I like this year is another No. 10 seed, but this time in the Midwest region. Miami is coming into the tournament winning 7 out of their last ten games and just barely lost to Duke by 4 points in their previous game.
USC is also 7-3 in their last ten games and won't be too easy to upset, but no upsets are easy.
This year, USC struggled ATS at 15-18 and find themselves a 1.5-point favorite for this game. Miami's underdog moneyline is at (+103) odds, which is a great value bet here.
With the chances of an upset here, Miami could look to add this game into the worst bad beats in March Madness history.
This year, the Hurricanes were better at ATS at 18-15, which means they should have a high chance of covering and possibly even winning this game.
They are led by guard Kameron McGusty, who averages 17.6 points per game and shoots 37.3% from the three-point range. Overall, Miami is a great shooting team and ranks 23rd in the country in field goal percentage (47.8%).
They will clash with USC's great defense, but one of them has to fall. To help Miami out, they also have a massive advantage in the steals and turnovers stats as well. They rank 22nd in steals (USC ranks 317th) and 8th in turnovers (USC ranks 115th).
Their ability to get those extra possessions without giving up their own will come up big time in this game and throughout the tournament. They might have to face No. 2 Auburn in the next round, but getting there will be their priority.
No. 9 TCU Over No. 8 Seton Hall
The No. 8 vs. No. 9 seed games are a typically even matchup across the board. That gives us a chance to hit some upsets, and I'll start with the South region. TCU will be taking on Seton Hall and should have a solid chance of pulling off an upset.
Their odds are very even with Seton Hall's moneyline at (-118) and TCU's moneyline at (-102) while being 1-point underdogs.
Seton Hall struggled ATS this year with their record of 13-16-1. That means they could be vulnerable and upset in the first round.
The Horned Frogs were decent at 20-12 on the year. They faced a very tough stretch in their last couple of games, so their 4-6 record in their previous ten shouldn't be looked at too closely.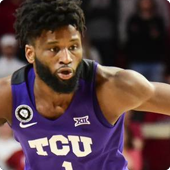 Mike Miles is their leading scorer at 15 points per game, but they have a solid team all around.
TCU's schedule has been atrocious, but that can be why they can win a challenging game in Round 1. They played Kansas (three times), Texas (twice), West Virginia (twice), Texas Tech (twice), Baylor, and Iowa State in their last 11 games.
They could beat Kansas, Texas, Texas Tech, and West Virginia during that stretch.
Add Seton Hall to the list for a terrible schedule for TCU recently. They have fared decently, and Seton Hall should theoretically be easier to beat than Kansas was on March 1st.
No. 9 Memphis Over No. 8 Boise State
Another No. 9 seed I like for an upset in the first round is Memphis over No. 8 Boise State. Boise State was a tough team in terms of ATS this year at 18-15, so this won't be easy.
Memphis was even in terms of ATS betting at 15-15-1, so they'll need to tick it up a notch to hang with Boise State. Despite being a lower seed than Boise State, Memphis is a 2.5-point favorite for this game.
Dust off your dancing shoes, Memphis!

The Tigers are heading to the NCAA Tournament! #MemphisInMarch#GoTigersGo | #TunnelVision pic.twitter.com/ujAtr4cv9n

— Memphis Basketball (@Memphis_MBB) March 13, 2022
You can get Boise State's moneyline at (+129), so the books know how real the upset chance is here.
The Tigers went 21-10 this year, and they do several things well. Here is how they have ranked in important categories this year.
Pace – 49th
Field Goal Percentage – 37th
3 Point Percentage – 60th
Rebounds – 39th
Offensive Rebounds – 14th
Assists – 17th
Steals – 23rd
True Shooting Percentage – 70th
They should have advantages over Boise State in these important categories, giving them a solid chance to win this game.
They don't have a single dominant player, but they have five players who average 9.9 points or more per game. The Tigers also have eight wins in their last ten games.
The biggest challenge they are going to face is the Broncos' defense. Boise State's defensive rating was 25th best in the country, which will make it tough on Memphis throughout this game.
The Tigers ability to get in transition and get extra possessions off offensive rebounds and steals will pay dividends in this game. Give me Memphis over Boise State in a "not so upset" upset.
No. 12 New Mexico State Over No. 5 Uconn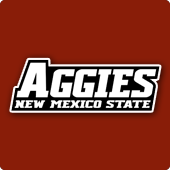 This will be my biggest upset, probably of the whole tournament. I have No. 12 seed New Mexico State pulling off a shocker and taking down No. 5 seed Connecticut.
Connecticut has struggled with ATS this year at 13-18-1. ATS trends determine not everything, but it means these teams have been over or underperforming in points throughout this season.
Uconn's ATS struggles could mean they could be prone to an upset this year. The Aggies will be solid underdogs here with a 6.5 point spread and a (+243) moneyline price.
If they can pull this off, they'll be one of the teams with one of the best upsets of the 2022 March Madness bracket.
I wouldn't just pencil in Uconn to advance to the next round so easily, as New Mexico State poses a decent threat to them.
The Aggies were outstanding this year at 26-6 and won the WAC by 14 points. They didn't have a ton of competition in the Western Athletic division, but they have played well this year, nonetheless.
New Mexico State has been great at shooting the ball this season. This year, they have the 79th best FG%, which is way higher than Uconn at 212th.
They will have to overcome many obstacles to upset Uconn, but there's a real chance here.
At the end of the day, March Madness is unpredictable, and the Aggies could be blown out by 30 for all I know. With that being said, we have seen crazier things happen. New Mexico State could be the team everyone hates for being a huge bracket buster.
Betting on March Madness Upsets in 2022
Here are my 2022 March Madness first-round upset picks. I would be very cautious when making your brackets for these games and make sure you feel good about your final pick.
My favorite upset pick is going to go to Davidson, as they have one of the most electric offenses throughout the nation.
If it weren't for probably playing Duke in the next round, I would have had them making a deep run in my 2022 March Madness predictions.
At the end of the day, these teams can all be beaten. They are all the lower rank which in theory means they are, the lesser of the two teams. But March Madness is full of magic, and upsets happen left and right.
This year is shaping up to be another exciting one, and building your bracket is fun as a sports fan. If you want to place real money on these games, head over to the best betting sites for March Madness to do so.
For more help on March Madness this year, click the link below to see our complete guide.
2022 March Madness Betting Guide
Detailed betting advice for this year's tournament.
September
Casino of the Month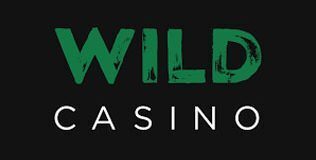 Welcome Bonus
250% up to $5,000