Hide Bonus Offers
| | | | | |
| --- | --- | --- | --- | --- |
| #1 | Bovada Sports | 50% Up To $250 | Visit Site | Bovada Sports |
| #2 | BetUS | 125% Up To $2,500 | Visit Site | BetUS |
| #3 | MyBookie | 100% Up To $1,000 | Visit Site | MyBookie |
| #4 | Everygame | 100% Up To $500 | Visit Site | Everygame |
| #5 | BetOnline Sports | 60% Up To $1,000 | Visit Site | BetOnline Sports |
5 Gambling Tricks You Can Only Use Online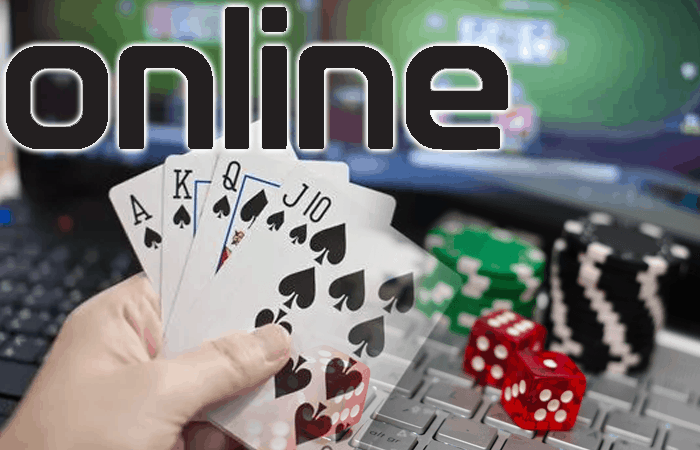 The online casinos, betting shops, and poker rooms offer a completely different experience compared to the land-based ones.
While the brick-and-mortar gambling establishments probably include more emotions and social contacts, you will find plenty of advantages when you play on the internet.
You can exploit various benefits, such as opportunities to gain more profit, try new features, or simply have a lot of fun.
In this article, I will go through the best five tricks that are only available online.
Bonus Hunting
There are hundreds or probably even thousands of online casinos, sportsbooks, and poker rooms. They are in a constant battle for customers and this works in the best favor of the players. One of the main benefits are the countless promotions available.
The ones that bring the most value are welcome bonuses. Usually, they require you to open a new account and complete your first deposit. The operator then adds bonus money, free bets, or similar benefits to your account.
It's a great way to build a bankroll by taking full advantage. Some people are actually doing it all the time. They go to one operator, claim the bonus, clear it and go to the next one. It's called bonus hunting or bonus hopping.
This is one of the tricks that you can use online to boost your capital significantly. If you play it smart, you should always have a bonus that adds extra value to the action. Don't hesitate to grab everything you can, as this could be the difference between winning and losing in the long term.
While some land-based operators are trying to make up for that and offer bonuses to their players, this remains predominantly an online practice. Of course, it would be great if real casinos and bookies can find a way to provide the same opportunities to the players in the future.
Free Money
If you can't afford to spend any money on gambling, don't worry about it. You will certainly be able to find some opportunities to build your bankroll from scratch online. This is another consequence of the competition between the operators.
They often provide the players with the chance to try their services for free. Whether it's a no deposit bonus, a free spin offer, or something else, you can start without spending a dime.
Sure, your chances of making good money are slim and it would probably take some time. If you are patient enough and take enough chances, then you could have a nice amount at some point.
A long time ago, I built my first four figure poker bankroll thanks to a $5 no deposit bonus. Sure, I went busto a year later, but it brought me some solid profits and a lot of experience that was crucial later on.
Since I mentioned online poker, I should probably talk a bit about freerolls too. They are tournaments with a free entry and real money prizes.
Almost all poker rooms on the internet offer them, so you could focus on finding the most valuable among them. Build your own schedule and start grinding.
Once again, you will probably be able to find a freeroll in a real casino too. However, this is super rare and you won't have nearly enough chances to play regularly.
Play a Couple of Poker Tables at the Same Time (Multi-Tabling)
If you go to a real casino to enjoy some poker, you will probably play like 20-30 hands per hour at best. This means you could spend a couple of hours mostly folding, if you stick to a disciplined approach.
The other option is to play some trash, if you are looking for action.
That's not an issue when you play online poker. You can launch tons of tables at the same time. In fact, most pros play like 6-12 simultaneously. It's called multi-tabling and has all kinds of benefits.
For a start, you can drastically improve your hourly profits if you are a winning player. Even if you lose a fraction of your edge, you will make up for it with the large numbers of hands you could play.
For example, on a 6-max cash table, you can usually get 100-150 hands per hour. Even if you launch four tables at the same time, you could get around five hundred per hour.
Another advantage is that boredom is literary impossible with so many hands. You will almost always have something to play at one of the tables. It's a nice way to stick to a tight style without spending the whole time folding, as could be the case in a real casino.
Furthermore, you could even play in different poker rooms simultaneously. Unless they are in the same network, you can easily launch even a couple of them and the operators won't mind.
This means playing cool tournaments that run at the same time or taking advantage of the fish in different places.
Cash out Your Bets
One of the betting features only that became extremely popular in recent years is Cash Out. Simply put, it allows you to settle your wagers before the event is finished. Nowadays, almost any online sportsbook offers it. At the same time, you can't find it in physical betting shops.
The main advantage of Cash Out is the additional control it gives you. You can secure profits or cut your losses at any given moment. It reduces the influence of luck and long-term variation.
Still, you should be cautious when using this feature. The bookies are always adding some margin when you use it. As a result, you will lose value. Sometimes it might be worth it as a safety net when the stakes are big, but certainly not every time. It is a good feature to have, but it could backfire.
Be the Bookie in Betting Exchanges
Another huge advantage of online sports betting is the opportunity to become the bookmaker. You can do that if you visit a betting exchange, such as Betfair.
They give you the chance to pick your own odds or even lay a certain bet. This means accepting the wager of another user who wants to back the outcome.
It's a whole new world out there that opens up so many opportunities. You can build new strategies, trade some of your bets, and get value in so many ways. Of course, you will probably need some time to adjust.
Besides the flexibility, the betting exchanges have a couple of other advantages. One of them is the opportunity to bet big. If there is enough volume, there are no limits as opposed to bookies that always have a certain cap.
Final Words
As you can see, there are plenty of tricks that will help you get more value online compared to brick-and-mortar establishments.
The ones I listed here are the most important, but there are many others you could take advantage of. And you can do that from the comfort of your home.