5 of My Favorite Online Slots From Aristocrat

If you're walking through a casino and see games like The Big Bang Theory, Sons of Anarchy, and Game of Thrones, you're looking at products of Aristocrat.
However, the online collection carries some of the company's most frequently played slots. I've played quite a few of their web-based slots, and I've come across some that rival their physical slot machine counterparts.
Aristocrat offers little extras with all of its titles. But I want to focus on five games that have a special feature that surpasses the standard. Rather than a 5X or 10X multiplier, one of their online games offers a 400X opportunity. Instead of dedicated wilds, another game turns multiple symbols wild in one swipe.
Some of my top online picks from Aristocrat may be older than others, but they all present themselves as fresh and innovative. They make slot gaming even more fun with these creative concepts.
Oh, and if you enjoy custom-feature games as much as I do, make sure you check out our recommendations for where to play Aristocrat slots online.
Choose Your Character Feature: Where's the Gold?
"Where's the Gold?" is one of Aristocrat's titles, which has crossed over from brick and mortars to online casinos. You can tell that it's not the most modern slot game. But the gold-digging feature is what sets it apart from even the newest innovations.
If you opt to try out Where's the Gold?, don't quit until you get to the bonus round as it's well worth it, at least for the fun factor, if not the prize potential.
The regular game is relatively standard as it's a 5×3 reel configuration with 25 ways to win. You're not going to get any wild symbols until you get to the bonus round. So, there's one more reason to stick around and play for the sticks of dynamite.
Dynamite blows your way into that special bonus round. You need three packs of it anywhere on the screen, and you're going digging! The game starts shaking, explosions go off, and then you get to pick your "digger" from six different characters. You want your guy or girl to be the best at digging because the more gold he or she finds, the more free spins you get.
Once you get to those freebies, some of your symbols will turn to gold and become wild for you. Obviously, the more spins you get, the better your chance at winning your own "gold."
I like it because it's interactive. While I wish the bonus rounds came more frequently, the anticipation of their arrival adds to the game.
Big Ben Chimes Feature: Big Ben
Admittedly, I wanted to like Big Ben because I love London so much, and happily, I wasn't disappointed. It's undoubtedly British with the phone boxes, double-decker buses, crowns, and pubs. But you'll want to mainly keep your eye on Big Ben and the Palace Guards.
Every time you get a guard in conjunction with a winning combination, your prize is doubled. It doesn't matter what the symbols are or how much they're worth; you're guaranteed twice the regular payout.
Big Ben plays two roles in the game depending on the clock's positioning. Three or more Big Bens award you with free spins. Three will get you 15 freebies, and then you get five more with every additional Big Ben Symbol up to 25.
If you end up with Big Ben on the first and last reels simultaneously, you've unlocked the Big Ben Feature. You're going to start hearing chimes ring, and you hope that they just keep ringing. The more chimes, the higher your multiplier, and believe it or not, it can get as high as 400X on your bet.
It's also possible for Big Ben to give you both bonus rounds at once. If you have at least three of the symbols on the screen and two are on each of the end reels, then you play both bonus rounds, the chimes, and the free spins.
The graphics are rather simplistic in this particular game. But to me, it doesn't matter because the action all lies within the symbols, and there are plenty of opportunities to get some bonus credits rolling in. Unlike Where's the Gold?, where you typically have to wait for a while to play for extra cash, Big Ben chimes brightly and often.
Claw Swipe Feature: Werewolf Wild
The Claw Swipe feature was what made me take notice of this particular game. But three fun features make this slot one of the most fun I've played in a long time.
First of all, the backdrop sets the tone, as this is a game about werewolves. They're going wild, they're contagious, and they're turning your losing combinations into winners. Nighttime is looming on the horizon, and you'll hear wolves howling and bells ringing. But it's all good because they're indicating that you're winning money.
So, let's start with the Claw Swipe as it's the random feature. At any time, a red-eyed Werewolf can take over your screen and scratch out some of the other symbols. I wouldn't usually recommend advocating violence. But in this case, a werewolf swipe turns a regular symbol wild, and that's a good thing for you.
During regular gameplay, there's a second feature that can appear. This one is based on the outcome of the reels, though. If you get a coin on reel one combined with a werewolf anywhere on the screen, you'll get a mystery multiplier.
Last, but not least, there's the "Werewolf's Touch With Contagious Wilds." Huh? I know. It sounds somewhat confusing, but it's quite fun.
It's a bonus round that requires at least three Full Moon scatter symbols to trigger it. If you get three, you'll play seven free games. If you get four Full Moons, that amount doubles to 14 freebies. Five Full Moons awards you a whopping 28 spins, on the house.
While you're playing your free games, you want those werewolves to come out as much as possible. Every time a werewolf is on the board, and it's adjacent to a gentleman, lady, or policeman, they'll become one as well, and then they'll go wild.
They're only wild and beneficial for that particular game as they're not sticky. But if you get enough people in the vicinity, your board will become wild enough to boost your credits quite a bit.
As you can tell, there's a lot going on. But it's easy to follow, and the sound effects aren't too crazy on their own, so it's an all-around top-notch slot game.
Chilli Mega Pay Feature: More Chilli
More Chilli is a Mexican-themed game where Mariachi music, chilli carts, and chihuahuas take over the screen. When you first look at this slot, you may notice that there's one betting oddity that you don't typically see, and that's the five-credit bonus bet.
Adding on five additional credits every time you spin the reels will pay off when you get to the bonus round. The extra investment will get you three additional free spins. Whether that's a good bet or not is up to you.
I look at it like table game side bets where experts always advise not to play the extras. But this is a slot game, and you're out to have some fun, so you may want to risk a little more.
Three moneybags scatter symbols will get you into the bonus round. What's unusual about this game is that there's a Chilli meter that tallies how many chillis you get during your free spins. Your total could yield you extra game screens the next time you get a bonus.
For example, you start your free spin round with two game boards, doubling your chance of winning. If you accumulate nine chillis, you get three screens the next time. So, you want that Chilli Meter to rise as high as it can. Your chances improve greatly by adding bonus screens.
Like Where's the Gold?, More Chilli is a bonus-dependent game. Most of the action takes place when you get to the bonus round. But once you get going and rise high on the Chilli Meter, your extra winnings will make all the difference.
Choose Your Mission Feature: Red Baron
I can't decide whether my favorite Aristocrat game is Werewolf Wild or Red Baron. But they're so vastly different that I can claim them both.
Red Baron is based on German fighter pilot, Manfred Albrecht Freiherr von Richthofen (say that three times fast!), aka the Red Baron, and it's set on a dark blue sky background.
This particular game has a "Reels in Play" feature that lets you determine your budget. You can select anywhere from one to five reels, giving you three to 243 ways to win. Playing the maximum will cost you 25 credits and get you in on every possible combination.
That's not the appeal to the game — for me, anyway. What I like about it is the "Choose Your Mission" feature. Just as you can decide how many reels you'd like to play, you have the choice when it comes to your risk factor.
To get into this bonus round, you need the scatter symbol, which happens to be a target, on reels two, three, and four, simultaneously. That will open up 15 free games. But now it's up to you to decide how to play them.
Rather than standard slot play, you have to complete a mission. There are five choices, ranging from easy to extremely challenging, based on how many planes you get on the reels during your free spins.
Like More Chilli's Chilli Meter, you're tallying symbols. But unlike Chilli, you have to reach your target to get the prize. The easiest mission requires you to collect four planes. But that only gets you a 10X multiplier. If you decide to go all in and opt for mission five, you have to collect 20 or more planes. But the payoff for 20 is a massive 140X multiplier.
Again, though, you have to be successful, or you don't win anything during that round.
I like the idea of having a few choices during the game and not just leaving everything to chance. Yes, I know, the spin of the reels is random. But I feel like I have a bit of control, anyway.
Unlike Werewolf Wild, there won't be as much action until you get to your mission. But I think it's a different kind of slot experience, and I wanted to keep playing.
Final Thoughts
I'll admit that it did take me a little while to find some of these hidden gems amongst Aristocrat's online slot lineup. While there was nothing wrong with the other options, I was focused on finding these creative features.
Just like I experienced while playing Red Baron, my mission was successful.
You won't need to do a lot of searching to find these and other games, though, because we've done the legwork for you. Some of our top-rated online casinos feature Aristocrat slots and games from lots of other providers, too.
AUGUST
Casino of the Month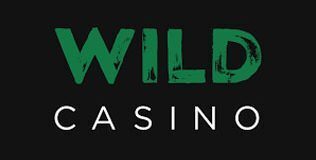 Welcome Bonus
250% up to $5,000
Read Review
Visit Site