5 eSports Betting Sites You Can Trust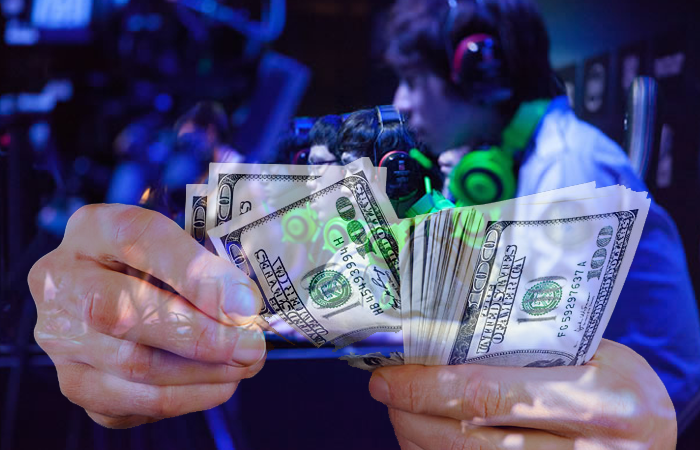 The eSports industry is exploding right before our eyes. All of the popular video games featured in some of the most intense live tournaments in the world don't really take us by surprise. Most of us have mastered Call of Duty, Halo and the like (or so we tell ourselves) and we've known about the world of competitive video gaming for years.
But the mainstream explosion for eSports is really only just now taking off, so much so that online betting websites are offering live eSports betting and DFS sites are handing us opportunities to win money by forming eSports daily fantasy lineups.
It's a crazy whirlwind, but it's also highly entertaining and if done correctly, ridiculously profitable. Of course, with such a fast-moving industry, it's always possible to get tripped up by a bad website or two. That's where we come in, as the only thing worse than losing money betting on eSports is not being able to trust the site you're using to do so.
We can't guarantee you're going to win big betting on eSports on our favorite websites, but we can assure you that these are some of the most reputable online betting sites in general and that their safety translates to eSports betting, as well. Let's take a look at the top five:
GG.bet
Easily the best eSports betting website available right now, GG.bet heads our list thanks to endless betting opportunities, ease of betting and reliability. Versatility and variety is key in the world of eSports and GG.bet delivers both in spades with a slew of popular games. If you're looking for a game to bet on and you don't find it here, chances are it isn't being offered online.
On top of a diverse betting slate, GG.bet has a gamer-ready interface that eSports fans will undoubtedly love. Of course, beyond the aesthetics, what you really want to know is whether or not this site can be trusted and if you can get your winnings quickly. From everything we've seen, it looks like you're in a great spot for both, as GG.bet offers a wide array of depositing and withdrawal options. The site is also protected by the popular McAfee Secure, so you know you're enjoying a safe experience on the site.
There are few limitations at GG.bet, although some have complained about a less than enticing welcome bonus and lacking promotions. That's subjective, but the fact that this is one of the cleanest, versatile and trustworthy sites certainly is not.
Loot.bet
Thanks to being very mobile-friendly, one could argue the popular Loot.bet is actually the top eSports betting site to use. Like a lot of eSports sites, Loot.bet does not accept U.S. based players, but is otherwise one of the top eSports sites to bet at outside of the states. This is another site with more betting options and games than most could even want, while the site layout – much like GG.bet – caters to die hard gamers.
Loot.bet is constantly adding new games and betting opportunities and makes the selection process effortless with an easy tab section on the front page of their site. Users can target the exact game they want to bet on and decide which players or teams to back from there. In addition to a sweet interface and a versatile betting environment, Loot.bet is as safe and reliable as some of the other top eSports sites online right now.
One of the cool perks Loot.bet offers is a weekly ladder that stems from successful betting and can win bettors extra prizes on top of their winnings. From their welcome bonus to the weekly ladder to a secure network through SSL, new and old users alike know they're getting an elite (and safe) product.
BetOnline
We get a nice switch when we use BetOnline for our eSports needs, as this prestigious online betting site accepts U.S. players and delivers solid betting opportunities that cover isolated tournaments and of course the biggest eSports events.
BetOnline isn't specifically known for their eSports services, but this is one of the most respected online gambling sites around and its reliability and popularity alone make it a great site to bet on. This wouldn't be the ideal spot for die hard gamers that want a gamer-esque interface or eSports-specific promos, but if you want a solid place to bet on eSports in the U.S. where you know you're getting your winnings safely and in a timely manner, you won't find many better options than BetOnline.
Betway
You can't talk about safe and popular eSports websites without including Betway, which just launched a huge partnership with ESL One Cologne and figures to be a more prominent fixture in the eSports scene going forward.
Everything you could want in a betting website is handed to you via Betway, now the self-proclaimed leader in eSports gaming selection. That's certainly debatable to a certain extent, but Betway isn't being sheepish because they do offer a wide array of eSports betting opportunities, covering numerous games and detailing all of the top players and teams.
While not specifically driven by or devoted to just eSports, Betway is a forward-thinking betting site that has been very careful not to let the burgeoning eSports craze slip past them. In addition to their clear dedication to making their eSports section among the web's best, Betway is already well known for versatile deposit/payout methods, speedy payouts and experience (established in 2005). The main knock? U.S. players can't join in on the fun.
Pinnacle
If Pinnacle is living up to its name, we're looking at, by definition, perfection in eSports betting, or even betting in general. Few would really argue that Pinnacle doesn't at least come close to matching its name, as this remains one of the most popular bookmakers outside of the states.
This is another high profile option where you can bet on eSports, but like a lot of the best eSports betting websites, it's not available to U.S. based competitors. That's a bummer for the U.S. folk, but that doesn't stop this from being a fantastic betting site that has really built up an impressive reputation for the 20+ years it's been in action.
Over that time, Pinnacle has worked its way to the top of the betting world, as they produce elite betting lines, offer a variety of betting opportunities, accept a wide range of deposit/payout methods, deliver top notch customer service and also provide safe, reliable payments.
In Conclusion
That's probably all you need to hear, but what's even more impressive for eSports enthusiasts specifically, is how dedicated this site is to the eSports scene, even though it's just a sliver of their pie. This site offers bets on all of the major sports, has an online casino and still finds time to set competitive betting lines for a growing and tough to navigate eSports community. One quick look at their daily eSports lines shows us this, as on any given day we'll see what is active and can have it broken down by game and specific event location.
Ultimately, it's tough to easily tell you which of these five eSports sites to try out. Then again, the point isn't to hand our readers a definitive ranking; it's to give you numerous options that we know and trust and feel you'd have a great time betting at. All five of these sites qualify and you could make a case for a few others to slip through the cracks, too.
Due to the wide-open nature of eSports and its inter-continental reach, it makes a lot of senses to bet on eSports outside of the United States. If you're located in the states, you do have some solid options in your nation like the aforementioned BetOnline and others, but if we're just looking at the best eSports spots, it's tough to get a whole lot better than these other non-U.S. options.
You're obviously going to pick one of these sites based on your own criteria. Whether that's betting lines, games being allowed, payout/deposit methods, your personal location and any other factor that helps you decide where to bet, it doesn't really matter. The good news is all five of these sites are good to go and we don't think you'll be disappointed, regardless of which one you roll with.
September
Casino of the Month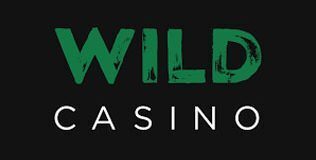 Welcome Bonus
250% up to $5,000