Hide Bonus Offers
| | | | | |
| --- | --- | --- | --- | --- |
| #1 | Bovada Sports | 50% Up To $250 | Visit Site | Bovada Sports |
| #2 | BetUS | 125% Up To $2,500 | Visit Site | BetUS |
| #3 | MyBookie | 100% Up To $1,000 | Visit Site | MyBookie |
| #4 | Everygame | 100% Up To $500 | Visit Site | Everygame |
| #5 | BetOnline Sports | 60% Up To $1,000 | Visit Site | BetOnline Sports |
5 Bold Predictions for the 2017 MLB Season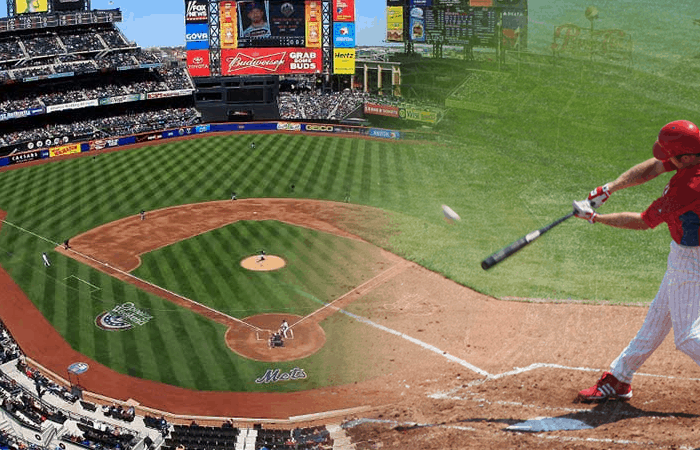 The 2017 Major League Baseball season is only a couple of weeks away, so it's time for everybody to start making wild predictions that will almost surely never come true. We're not above doing the same.
Some of these calls may be bolder than others, but there's a certain degree of risk involved with all of these calls. So, without further ado, let's jump right in with five bold calls for the 2017 MLB season.
1. Someone Will Hit at Least 50 Home Runs
The 2016 season gave us quite the unforeseen power surge. A whopping 5,610 home runs were slugged over the course of 4,856 regular season games last season, which was the second most for a single season in the history of the sport. 5,693 dongs were hit during the 2000 season, right in the thick of the steroid era.
Will 2017 bring even more pop? Considering the historical precedent, that seems rather doubtful. However, despite so many homers being hit last season, no individual player hit more than Mark Trumbo's 47. In fact, no player has topped the 50 mark since his teammate, Chris Davis, hit 53 back in 2013.
In 2017, though, someone will get there. If hitters keep crushing dingers at a rate comparable to that of the 2016 season, it feels like someone will challenge the 50 mark.
Trumbo figures to be right in the mix again. While he may be due for some regression at the plate after having a career year at 30, hitting the ball over the fence has never been a weakness in his game. The friendly confines of Camden Yards make his trek for 50 a bit easier, as well.
Colorado's Nolan Arenado is another name to watch. While he struggled mightily during the World Baseball Classic, his track record suggests he's plenty capable of getting to 50 homers. Arenado has hit a total of 83 home runs over the last two years combined, and happens to play in baseball's most hitter-friendly park in downtown Denver. Entering his age 26 season, he should be right in the midst of his prime.
We don't quite know who the league leader will be, but whomever it is will have more than 50 home runs by the time the regular season's all said and done.
2. Jon Gray Will be in the NL Cy Young Hunt
Speaking of the Rockies, they may have finally, at long last, found their ace in Jon Gray. In years past, the Rockies would target pitchers that pitched to contact in an attempt to induce ground balls in the thin air of Coors Field. Gray's pretty much the exact opposite of that.
Gray typically hovers around 95 miles an hour with his fastball, though he can ratchet it up to 98, as well. He showed progress in commanding his curveball as last season went on. Perhaps Gray's biggest weapon is his wipeout slider that works in perfect harmony with his heater.
Picking a pitcher that plays half of his games at Coors Field to win the league's most prestigious pitching award is a bold prediction, indeed. Too bold, actually. So we're hedging a bit here and saying he'll finish in the top-five of NL Cy Young voting.
Gray's overall stats from last season – 10-9, 4.61 ERA – don't exactly jump off the page. His peripherals, however, do indicate that he's making serious progress in corralling his massive potential at the big league level. He struck out 26 percent of all hitters he faced over his 29 starts, and his FIP of 3.61 is certainly above average. Gray's FIP was actually the fourth-best by a Rockies pitcher in franchise history. You can see why the team is so excited about him.
Cy Young voters tend to favor players that play on winning teams. The Rockies haven't had any success as far as winning games goes in recent years, but they do have the makings of a potential sleeper in the Wild Card race.
If Colorado is able to be a surprise contender this season, and Gray can improve upon his excellent late-2016 form, he'll be right in the thick of the NL Cy Young discussion.
3. Bryce Harper, Dallas Keuchel Will Recapture Their Respective 2015 Form
After winning the NL MVP (Harper) and AL Cy Young (Keuchel) in 2015, both Bryce Harper and Dallas Keuchel each scuffled in a big way last season.
Harper looked like a shell of the hitter that took the league by storm two years ago. After hitting .330/.460/.649 with 42 home runs during his MVP campaign, Harper's numbers cratered across the board. He slashed .243/.373/.441 with just 24 homers in 2016. He was reportedly dogged by a bad neck, and you could see it negatively affecting his swing.
He's reportedly back to full strength heading into this season, though, and, if his spring training numbers are any indication, he'll put himself right back in the MVP race. Harper has already crushed six home runs thus far in spring competition, and all indications are that he'll go back to being a thunderous force in the middle of the Washington lineup.
Keuchel's 2016 was also dogged with a nagging injury. The bearded southpaw fought through a sore shoulder for most of the season, and it was evident from early April on that he wasn't the same pitcher we saw in '15. After going 20-8 with a 2.48 ERA two seasons ago, Keuchel went just 9-12 with a bloated 4.55 ERA last year.
The shoulder issues are reportedly behind him now, and Keuchel says he's "feeling good" as the season nears. The Astros are favored by many to be among the best teams in the American League this season. If they can get their ace back, there's no reason to believe he can't lead them to the postseason.
4. Someone Other Than the Cubs Will Win the National League
The Cubs completely steamrolled MLB in 2016. The Lovable Losers won a whopping 103 games during the regular season before rolling along to their first World Series title in over a century. The playoff run was far from easy for them, but many are picking them to be right back in the World Series again this fall.
They're not sneaking up on anybody anymore. The Cubs are loaded with one of the most talented, young rosters in all of baseball, but they certainly benefited from some positive injury luck last season. Other than Kyle Schwarber, who tore his ACL in early April, the rest of the roster was remarkably healthy. There's no telling how injuries will shake out in a given year, but keeping a full team that healthy is rather rare.
Also, winning the World Series is hard. Getting there is plenty difficult, as well. We've seen countless dominant regular season teams falter once the bright lights of October shine down on them. The Cubs were an exception last season, but very few teams repeat as champions in this sport.
Major League Baseball hasn't seen a back-to-back champ since the New York Yankees won three straight from 1998 through 2000. Baseball is an incredibly volatile sport by nature, which makes trying to predict what'll happen nearly impossible.
Sure, Chicago has more talent than anyone, but that doesn't guarantee automatic wins. There are plenty of teams capable of giving them a run, including the LA Dodgers, Washington Nationals and New York Mets. And that's just the National League.
The Cubs will be great again this season, but back-to-back championships aren't happening for them.
5. The AL West Will be MLB's Most Competitive Division
Excluding the Oakland A's, who look like a shoo-in for fifth place, it's not unreasonable to project any of the other four teams in the AL West as potential division winners this season. Bovada gives the Houston Astros (+120) the best odds, but they're also the only team projected by Bovada to win a division with positive odds. That signals plenty of uncertainty.
The Texas Rangers have won this division twice in a row, and there really isn't much reason to believe they won't be right back in the mix this season. They boast the dominant tandem of Yu Darvish and Cole Hamels atop the rotation, and the lineup is loaded with power bats. There are plenty of question marks surrounding the rest of the rotation, but it's hard to see how this team goes first-to-worst.
The Seattle Mariners also seem prized to make a run at it. They finished second last season behind Texas and made a few moves to shore up the roster this offseason. Adding Jean Segura at the top of the lineup ahead of big bats like Nelson Cruz and Robinson Cano gives the M's lineup more shape.
The Angels are a longshot, but let's not forget that this team had the best regular season record in the American League as recently as 2013. Two-time league MVP Mike Trout is still here, and this lineup doesn't look bad at all from top-to-bottom.
The young Astros are certainly the popular pick, but these other three teams won't make winning this division easy for them. It's as wide open as any division in all of baseball.