5 Bold Predictions for the 2020 NFL Draft

I think we can all agree that Joe Burrow is on his way to Cincinnati. After that, be prepared for lots of twists and turns.
The Redskins could pass on Chase Young and take Tua Tagovailoa, but they could also trade back to a team that's clamoring to select the Alabama QB. What I do know is that the NFL Draft never seems to go according to plan, but that won't stop me from projecting how I see certain things panning out.
Let's have some fun and go over 5 bold NFL Draft predictions for 2020 that could really happen.
Raiders Draft Jordan Love
With two picks in the top 20, there's a realistic chance that Vegas could have not one but two shots at Jordan Love. Everyone seems convinced that Mike Mayock is going to take a wide receiver at #12, but don't put it past the Raiders franchise to do something unexpected in the first round of the NFL Draft.
We're talking about the same organization that inexplicably drafted a kicker with the 21st pick back in 2000. This is the same owner who was largely responsible for spending the 7th pick in the 2009 Draft on Darrius Heyward-Bey.
Derek Carr is currently strapped in until 2022, and Marcus Mariota signed a two-year deal, so drafting a QB in round one would definitely be a bold statement to make. However, with Mike Mayock, Jon Gruden, and Mark Davis calling the shots, I wouldn't be in the least bit shocked if the Raiders drafted Jordan Love.
Henry Ruggs III Will Be the First Wide Receiver Drafted
The closer we get to the 2020 NFL Draft, the less bold this prediction is becoming. Not long ago, Henry Ruggs III was listed at +300 to be the first WR off the board. Now that number has shrunk to +200, and it could continue free-falling as more rumors come out.
I haven't seen any team's official big board, but I have to imagine Henry is ahead of CeeDee Lamb and Jerry Jeudy on at least a handful of them. Despite not amassing the noteworthy statistics in college like Lamb and Jeudy, Ruggs III's blazing speed might make him the most enticing prospect of all.
As much as the Broncos would love to nab Ruggs III at #15, the Jets and the Raiders could be serious suitors at #11 and #12, respectively. Jacksonville at #9 is also a wildcard to consider.
Jalen Reagor Will Be a First-Round Pick
If you don't think this is too bogus of a claim, you can head over to one of the leading NFL betting sites and put your money where your mouth is. This is an NFL Draft prop you can place, and the odds are pretty juicy if you think Reagor will hear his name called on day 1.
I've already discussed why I think Jalen Reagor will be a first-round pick at length, but I'll sum things up for you below.
The former TCU speedster is the top slot WR in this draft, and a number of teams picking between 20-32 could sincerely use help in their passing game. Jacksonville (#20), Philadelphia (#21), Minnesota (#22, #25), Baltimore (#28), Green Bay (#30), and San Francisco (#31) are all in the market for a highly skilled wideout.
Jalen's versatility is off the charts and can impact a team in a variety of ways. Aside from being a threat in the quick-passing game, Reagor is ultra-dynamic as a returner as well as a runner coming out of the backfield.
All in all, I don't see him being available when day 2 is getting underway.
Cam Newton Remains Unsigned on Draft Day
I showcased some potential landing spots for Jameis Winston and ultimately predicted that Winston will wind up in Jacksonville. One thing I haven't been able to do is figure out any realistic destinations for Cam Newton.
Think about it.
Since Carolina released him on March 24th, nobody has come calling. Miami is rolling with Ryan Fitzpatrick in 2020, the Patriots have shown zero interest, and the Chargers seem intent on moving forward with Tyrod Taylor and whoever they draft with their first selection.
Cam doesn't strike me as the type of guy who wants to hold a clipboard on the sidelines and play second fiddle, so I'm not sure a backup role is even on the table. Perhaps the most likely scenario is Newton remains unsigned and gets called down the road when a QB goes down with an injury. A starting quarterback job or two will inevitably become open at some point during the season, and that could be an opportunity for Cam to come on board.
The Draft Gets Postponed
Roger Goodell seems intent on pushing forward with the NFL Draft during its originally scheduled date (April 23-25), but I'm reluctant to think that postponing in until a further time isn't still being discussed.
There are so many moving parts that need to be synchronized, and I'm wondering what a "human interaction-less" NFL Draft would really even look like. Are Mel Kiper Jr. and Todd McShay going to link up on a Zoom conference wearing suits in their kitchens while they take turns discussing picks that were reported to them by some other stream?
Are NFL owners, GMs, and all front office personnel going to abide by the #stayhome laws and not be in the same room with one another?
It's almost a virtual lock at this point that all post-draft activities such as all minicamps and OTAs get pushed back, and it's hard to envision that preseason games are going to take place in August. In other words, the NFL season starting on time is in serious doubt.
Why force the draft in a manner that takes the true experience away from all the fans and everyone involved?
Bold Draft Predictions You Can Bet On
Of the five bold NFL Draft predictions highlighted on this page, the first three I mentioned are actually NFL Draft props you bet on right now.
If any of them piqued your interest, the following articles will be right in your wheelhouse.
AUGUST
Casino of the Month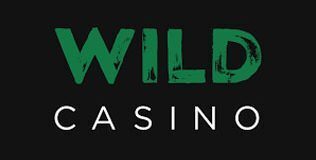 Welcome Bonus
250% up to $5,000
Read Review
Visit Site