5 Bold Predictions for the 2020 NBA Draft

This is going to be the weirdest NBA Draft ever. It won't be the draft with the most talent. It might not be the best draft for hype or rumors, either.
But when you look at the odd scheduling (this is a draft in November, y'all) and the lack of access to top prospects, it's tough to know what to expect.
I mean, seriously, we do not have a consensus top pick. We have no real clue what the draft order is going to be. We've heard 2020 NBA Draft rumors involving the Golden State Warriors – who pick second overall, mind you – having an interest in basically everyone.
What's legit, and what's a smokescreen? Are teams liking the same prospects the top NBA Draft sites are touting, or are we in for a wild night of trades, reaches, and free falls?
Yes, to all, probably, and hopefully.
I, for one, respect, appreciate, and welcome the madness. If not just incredibly entertaining, it's also potentially absurdly profitable.
This is the year to bet on the draft, folks. Just make sure you take a quick look at our 2020 NBA Draft betting guide before you dip your toes into the exhilarating waters of NBA Draft betting.
With that, let's get crazy. Here are some bold predictions going into the 2020 NBA Draft.
Minnesota Timberwolves Trade Down
When I say bold, I don't mean safe. This isn't something you can presently bet on, but the Minnesota Timberwolves have historically been pretty unpredictable.
This is a team that thought Jonny Flynn was a franchise point guard, after all.
But Minnesota has a ton of leverage here. They own the top pick in a draft where the talent is extremely top-heavy. Meaning, most teams picking after roughly the first five spots aren't all that giddy about their options.
It's possible the Timberwolves just take the guy they like the most – if not likely – but just imagine the haul they could get if they traded the first pick in the 2020 NBA Draft.
Reports suggest the Timberwolves are open to doing so.
There's merit to it, too. First, they seemingly already have their core in place with D'Angelo Russell, Jarrett Culver, and Karl-Anthony Towns on the roster.
That probably takes them out of the running to select James Wiseman, while guys like LaMelo Ball and Anthony Edwards – good as they may be – kind of go against some of the prospects they already have.
It's true that those guys probably offer more upside, but what would make more sense is to target one of the Minnesota Timberwolves' biggest needs. The major one resides at forward, where someone like Obi Toppin might be the best option.
The second thing is that Minnesota could trade down with someone not too far below them, get more assets, and still get a guy they love. Maybe that's still LaMelo, Edwards, or Toppin, or maybe they swing a trade to land a veteran forward to expedite their rebuilding process.
Whatever the case, the T'Wovles have the top pick, and until they pick someone at first overall, they're a threat to trade it to the highest bidder.
One team to monitor is Chicago.
The Bulls have expressed interest in trading for the top pick, and they've also dealt with Minnesota in the past. They're sitting pretty at 4th overall, so the teams could swap those picks, and Chicago could sweeten the pot with some more picks and a player or two.
James Wiseman Goes #1 Overall
I think one of two things needs to happen before we get here; the Timberwolves trade the first overall pick, or they send KAT out of town.
Blasphemy, I know. However, as immensely talented as Karl-Anthony Towns is, he hasn't done enough to turn Minnesota into a winner. There have also been rumors that Karl-Anthony Towns could be on his way out of town.
This goes against the wishes of one James Wiseman, who reportedly hopes to avoid being drafted by the T'Wolves.
Could that be simply due to the presence of KAT? It sounds like it. If Towns is traded, though, I would imagine Wiseman would warm up to being the first overall pick in a hurry.
But the other thing here is that Minnesota does not necessarily have to be the team that takes him. If they trade KAT, Wiseman would be their guy. If they trade out of the top spot, someone else (like the Bulls) could make him their franchise center.
The real upside is for anyone betting on the NBA Draft, though. Wiseman has +700 odds at most 2020 NBA Draft betting websites, which is pretty wild since the guy was once thought to be the best overall prospect in this draft class.
All of this aside, there are two clear paths to Wiseman being the top pick. At those +700 odds, it's something NBA bettors need to consider going into this year's draft.
New York Knicks Trade-Up for LaMelo Ball
Ball is right up there with Wiseman and Anthony Edwards as a real candidate to go number one overall.
However, the latest #1 pick odds suggest he ranks second behind Edwards, and there are plenty of 2020 NBA mock drafts that indicate a mini slide could be in the cards.
Not everyone is sold on his efficiency, after all, and there's the whole mess in dealing with his father, LaVarr Ball. That, and you could argue for other prospects to be taken ahead of him.
In a world where Wiseman or Edwards are the top picks, there's a chance Ball goes second or further down, and that leaves the door open for New York finally doing something good in the draft.
Does that mean the Knicks trade up to the top spot, make a deal with the Warriors at #2, or just get up to 3rd or 4th? Who knows, but if there were ever a player that made sense for the Knicks, Ball is it.
The need for the point guard and a generational player to build around is there. Calling Ball a generational prospect is a bit of a reach, but he'd instantly be the best overall player on the Knicks' roster.
Nobody is untouchable in New York, either. They have whiffed badly in the draft in recent years, so all of their guys should be available in trade talks, and they'd obviously be including the 8th overall pick, as well as any other picks they have.
This just feels like a match made in heaven. The actual path to the Knicks drafting LaMelo Ball is the only difficult thing to project.
San Antonio Reaches for Aleksej Pokusevski
The Spurs are in rebuild mode. They have two superstars in decline, they missed the playoffs last year, and before long, they'll be making a transition at head coach.
Now is the time to invest in the future, and maybe even roll the dice a bit.
Barring a trade up, the Spurs are somewhat trapped in no man's land concerning the 2020 NBA Draft. They're near the bottom of the lottery with the 11th overall pick, but by that point, the obvious prospects will all likely be gone.
One of the San Antonio Spurs' biggest needs is to land a franchise cornerstone in this draft. With none really staring them in the face, they could think outside the box and get an elite overseas talent like Pokusevski.
Word on the street is that the Spurs love Deni Avdija, but since landing him would require trading up, the Spurs will have to gamble in a different fashion.
In classic Spurs manner, snagging one of the best 2020 NBA Draft sleepers well before anyone else has a chance may be the move they have to make.
Golden States Trades for The Greek Freak
Again, these are bold 2020 NBA Draft predictions. They won't all happen, but there's enough evidence out there to suggest they could.
One is undeniably a trade involving Giannis Antetokounmpo. Unlikely? Sure. Impossible? Probably.
But we have to dream big when it comes to the NBA, and wackier things have happened before. Well, not that much wackier, but in a league where Kawhi Leonard and Kyrie Irving have been traded, and LeBron James changed teams three times, anything can happen.
Golden State needs to make a big move to close the gap between them and the top teams in the Western Conference. Getting the band back together (and healthy) is step one, but spending the #2 overall pick on a prospect and/or banking on Andrew Wiggins being a plus probably won't cut it.
Instead, the Dubs need to swing for the fences here. Even if it makes this offseason a nightmare for the rest of the league.
Golden State might not be able to pull it off, but they're the team to make it happen if anyone can. They can package the #2 overall pick in this year's draft, future picks, Andrew Wiggins, and Draymond Green to entice the Bucks.
Any deal would likely need to be preceded by Giannis coming out and demanding a trade, or guaranteeing he would leave in free agency next summer.
Summary
How many of these bold 2020 NBA Draft predictions will actually happen? It's anyone's guess, as this is probably the most volatile NBA Draft in recent memory.
Potentially, at least.
There just isn't a lock-up top, nobody can be sure about the order of prospects after the top pick, and every team's true agenda is beyond hidden.
Throw in a slew of potential draft day trades, and this could be quite the mess. It should be a fun one to take in on your couch, however, and depending how you play it, it might be a good one to bet on, as well.
If these bold predictions for the 2020 NBA Draft didn't do the trick, you can satisfy your betting interest by checking out the many ways to make money from betting on the 2020 NBA Draft.
AUGUST
Casino of the Month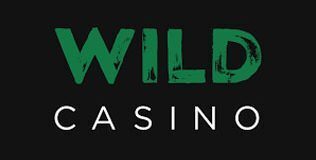 Welcome Bonus
250% up to $5,000
Read Review
Visit Site