5 Biggest NFL Betting Line Movements for Week 1 (2021)
NFL betting lines almost always move from their initial projection. Injuries usually play the biggest factor in the change, but there are other factors like weather or a COVID-19 issue.
Sportsbooks will also adjust the line on their own if they feel people are heavily betting on one side. Moving lines are something bettors need to be aware of.
Consider checking out these tips for betting on football point spreads, and then dive into my look at week one.
Let's check out a few Week 1 games that have seen movement on their line.
Seahawks vs. Colts Point Spread
Both the Seattle Seahawks and Indianapolis Colts enter the 2021 season with playoff hopes. They'll have their challengers in their respective divisions, but each team should contend for the title.
In the initial projection of May 12, the Colts opened up as -2.5 point favorites. It fluctuated slightly but the Colts remained favored through July 19.
On July 30, the Colts announced that quarterback Carson Wentz was out indefinitely with a foot injury. No one knew exactly when Wentz would return, but everyone assumed indefinitely and would at least force him to miss Week 1.
The injury led to the Seahawks becoming -2.5 point favorites. That number rose to -3.0 a few days later when the Colts All-Pro guard Quenton Nelson went down with a similar foot injury. The initial diagnosis was he would miss 5-12 weeks.
Wentz surprised everyone when he returned to practice on August 23, and he's now in position to start.
Carson Wentz will make his Colts debut in Week 1, per @RapSheet pic.twitter.com/1y5uaiUMgl

— PFF (@PFF) September 8, 2021
The line dropped all the way down to -1 in favor of the Seahawks on August 31. It has since gone back up to -2.5 in favor of Seattle.
Any injury to a quarterback is major and will affect the line. However, it's especially important in a matchup like this because the two teams are evenly matched. Before the Wentz injury, you could've gone with the Colts solely because they were the home team.
Now, you have to account for whether Wentz will even be 100 percent for the matchup. This is his first season with the Colts, so it's not ideal he missed time and didn't play in the preseason.
Nelson should also be ready to play Week 1. Bettors may not think one offensive lineman will make a difference on the line, but Nelson is the best guard in the NFL. Running back Jonathan Taylor's numbers are significantly worse when he doesn't run to Nelson's side.
I still think it's an even matchup, but just remember that Wentz and Nelson may not be 100 percent.
Packers vs. Saints Point Spread
Want to bet on the Packers and Saints game? Use this week one Packers vs. Saints pick. Just keep in mind that the point spread has changed.
A lot of sportsbooks chose not to release initial lines on the Green Bay Packers and New Orleans Saints matchup. Why is that? Let's discuss.
Just before the 2021 NFL Draft, Packers quarterback Aaron Rodgers requested a trade. The request sent shockwaves through the NFL, as Rodgers was coming off an MVP season and the Packers advanced to their second straight NFC Championship Game.
Sportsbetting.ag released their initial line on May 12. They had the Saints as -3 point favorites. Green Bay briefly took over as the favorite, but that lasted less than a day.
The Saints were -2 point favorites from May 20 all the way through July 30. On July 31, the odds shifted back in the Packers favor.
That day, Rodgers announced he would return to the Packers for the 2021 season. He said he was all in for this season, but 2022 may be a different story. The good news for bettors is that doesn't matter for Week 1 of the 2021 season.
Green Bay became -2.5 favorites from thereon. On August 18, the line shifted to -3 but it has stayed that way ever since.
I'm a little surprised it didn't change when the Saints announced they wouldn't be able to host their Week 1 game because of Hurricane Ida. The NFL moved the game to Jacksonville, which gives the Packers an advantage.
The #Packers season opener vs. the Saints has been moved to Jacksonville

?: https://t.co/ep0bs391tK#GBvsNO pic.twitter.com/RTO8ropGcp

— Green Bay Packers (@packers) September 1, 2021
The good thing for Green Bay is Rodgers didn't just suddenly come back. He has been practicing with the team for over a month now, so there shouldn't be any rust.
New Orleans is coming into this season with a new quarterback, but Jameis Winston was on the roster last season. He looked strong in the preseason.
I'd say the only difference-maker that won't play in this game is Saints wide receiver Michael Thomas. Bettors can determine how much of a difference that'll make.
Steelers vs. Bills Point Total
The Pittsburgh Steelers and Buffalo Bills enter this season going in two different directions. The Bills are looking to build off their AFC Championship game appearance last season.
Meanwhile, the Steelers lost four of their last five games last season after starting 11-0. Because of that, a lot of people are fading them going into this season.
Pittsburgh enters this season with a top-five defense. People know Buffalo for their offense, but they still have a solid defense. I bet it surprised a lot of people when the point total opened as 50 points on May 17.
It stayed that way until late August. That's when the point total began to fluctuate.
August 28: 50.5 points
August 29: 51 points
August 30: 49.5 points
August 31: 48.5 points
September 6: 48 points
September 7: 49 points
September 8: 48.5 points
It's interesting because I haven't noticed anything major that would affect the point total this much in such little time. I will say that the money bet on the under really became one-sided in mid-August when it sat at 50.5 points.
Over the last two days, we've seen the bet a lot more even. Sportsbooks will adjust the line solely based on previous bets. It doesn't take an injury or anything noteworthy.
I should note last season that Buffalo and Pittsburgh squared off late in the season in Buffalo. Both teams entered the game with top 10 scoring offenses. Buffalo went on to win the game 25-16. That game featured just one offensive touchdown in the first half.
There's definitely a chance the point total continues to move but it seems like bettors have agreed that this will be a low-scoring game. At least lower than 48-50 points.
See how to bet on this contest in this Steelers vs. Bills week one betting pick.
Dolphins vs. Patriots Point Total
A pair of AFC East opponents square off in this Week 1 matchup. The Miami Dolphins are looking to build upon their 2020 success, while the New England Patriots hope their flurry of offseason moves pay off.
Both teams have an above-average defense and a mid-pack offense, so it's not surprising to see the point total open at 45.5 on May 17. On July 16, the number dropped slightly to 45.
Bettors continued to hammer the under bet, forcing sportsbook to change it to 44.5 on August 22. The odds changed once again on August 31, but that was because of a change to the Patriots roster.
They surprised the league when they released quarterback Cam Newton. Newton was in competition with rookie Mac Jones, but I don't think anyone expected New England to outright release Newton.
With Jones taking over, the line dropped to 44 points. Bettors still believed in the under. Let's check out how the line has moved since late August.
August 28: 44.5 points
August 31: 44 points
September 3: 43 points
September 4: 43.5 points
It's not as one-sided as it was before, but bettors continue to side with the under. I have to believe people take note of the quarterback matchup between Jones and Tua Tagovailoa.
I don't think anyone expects Jones to come out and have a monster game in Week 1, while Tagovailoa won't have one of his top wide receivers in Will Fuller.
Obviously the rosters are different, but neither Patriots vs Dolphins game last season went over 43.5 points. In fact, neither went over 35 points. Again, they're different teams but it's something to keep in mind.
It'll be interesting to see how the offseason moves by each team makes a difference in this Week 1 matchup.
Broncos vs. Giants Point Spread
Initially, I would've said this matchup was an even one. However, as we've progressed through training camp and the preseason, it's becoming more one-sided.
The Denver Broncos opened as -1-point favorites on May 17. At the time, there was a lot of uncertainty surrounding the quarterback position for Denver.
We saw the matchup briefly become a pick-em on August 14, but it quickly shifted back in the Broncos favor. The line moved to -1.5 before a major announcement caused it to shift even more.
On August 25, the Broncos announced they'd be going with Teddy Bridgewater as their starting quarterback. Both Broncos quarterbacks had success in the preseason, but Bridgewater represents a safer option. That led to the Broncos becoming -2 point favorites.
Bettors heavily sided with Denver, forcing the line to -3.
While Denver is looking strong going into this season, the New York Giants enter with a lot of question marks on offense.
Saquon Barkley continues to recover from a torn ACL that forced him to miss nearly the entire 2020 season. Despite the injury happening nearly a year ago, Barkley still isn't 100 percent.
It sounds like he'll suit up on Sunday, but he likely won't handle a full workload.
The Giants big free-agent signing, wide receiver Kenny Golladay, has been dealing with a hamstring injury. He suffered the injury on August 3 and just recently returned to practice. If he plays this weekend, I can't imagine he'll be 100 percent.
It's not surprising to see bettors continue to favor the Broncos. Honestly, I could see sportsbooks moving the line even more in the next few days.
At the end of the day, the choice is yours but it's clear that these two teams are going in different directions. Just be aware of that when you place your bet.
Betting on the NFL in Week 1
Week 1 is by far when you'll see the most NFL odds movement when it comes to the spread or point total. It's because we have months of odds that can change due to training camp and/or the preseason.
Now, that you're aware of the movement, it's time to place your bets. Just make sure you're using the most reputable NFL betting sites before doing so.
Want even more advice for the first week of the 2021 NFL season? Be sure to check out more betting advice for Week 1.
September
Casino of the Month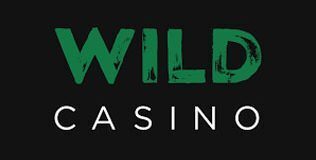 Welcome Bonus
250% up to $5,000