Who Are the Best Paid NFL Stars in 2020?

Are you familiar with the 80/20 rule? It's a business axiom that 80% of the work is done by 20% of the people. Football is no exception. The names and numbers on this list are not representative of NFL salaries as a whole.
These are the guys who are depended on to take an entire franchise into playoff season. Did you think football was a team sport? Any fanatic will tell you there are the doers, and there are the blockers.
These athletes are the doers—at least they'd better be. They're getting paid to take the sport to a new level. If they fail, they're letting their team down in a big way and are using up so much of the budget that the rest of the team won't be as competitive as it could have been without them and their high-priced contracts.
Anyone who bets on football will tell you these famous names and their salaries can make or break a team.
It's a lot of pressure. The contracts, the salaries, and the worth of every player garner a lot of media attention. Some rise to the occasion, and others struggle to justify their income. Here are the 5 highest paid NFL players in 2020.
Russell Wilson, QB, Seattle Seahawks – $35 million
Wilson's average time to pass the ball is less than two seconds. And he's not just tossing it any old way to avoid a sack. He's accurate. His consistency has Seattle fans touting him as the best QB in the NFL.
Drafted in 2012 (unbelievably, at pick 75 in round three), he became Rookie of the Year. He's a Super Bowl champ, a seven-time Pro Bowl selection, has been the NFL leader in passing touchdowns (2017), and has nearly 30,000 passing yards under his belt.
The Seahawks depend on Wilson, and it doesn't look like he's going anywhere. Why would he? He's at the top of this list, which means he makes more money (in salary) than any other player in the NFL.
Wilson's family line reportedly goes back to a sixth-century saint. This will come as no surprise to Seattle fans, who attend service every Sunday, either at the stadium or in front of their televisions, to watch—rather than hear—the current religion laid down by this Titan of the Turf.
Ben Roethlisberger, QB, Pittsburgh Steelers – $34 Million
Big Ben was the youngest QB to win the Super Bowl. But the fact that he's won the Super Bowl twice is a far more impressive statistic. Drafted by the Steelers in 2004 and hanging in there with them ever since, Roethlisberger is the Steelers to a whole generation of fans.
Back when Roethlisberger was drafted, he was voted the Offensive Rookie of the Year. Since that time, Ben has been the NFL leader in passing yards twice and elected to the Pro Bowl six times.
In his last full season, he threw for more than 5,000 yards and had a 67% completion percentage. These are powerful numbers after a decade and a half in the game, especially since his stats just seem to be getting better over time.
Ben has a barbecue sauce and beef jerky businesses, which may lead one to wonder about the star quarterback's nutritional habits. But barring his recent elbow injury that required him to sit out most of the 2019 season, he seems to be powering full steam ahead into the new decade.
Jared Goff, QB, Los Angeles Rams – $33.5 Million
Goff's play has been inconsistent over the past several seasons, but you'd never know it by his paycheck. One of the most highly paid NFL quarterbacks, he couldn't get his team to the playoffs last season. That's fine; no winning streak is guaranteed. But the problem is that no one really knows why Goff is dropping the ball.
Word on the street is that Goff is a good quarterback who is getting paid like a great quarterback. But in a league of Russell Wilsons and Jimmy Gs, good isn't good enough.
We'll have to see how the Rams—and Goff—spring back after the offseason. We could be in for a surprise. We sure hope we're in for a surprise. Because to hamper the Rams with a $33.5 million deficit that could be going to hot new talent, and then having nothing to show for it, is just too painful to contemplate, even if you aren't a Los Angeles fan.
Some analysts go so far as to say Goff is the worst QB in the NFL to perform under pressure. That may be going a bit far, but you don't have to use superlatives to know that he's going to have to make something click to justify that salary.
Aaron Rodgers, QB, Green Bay Packers – $33.5 Million
Rodgers was drafted in 2005 and has been with the Packers ever since. He took over from superstar Brett Favre, and word on the street is that it wasn't an easy transition or a comfortable working relationship.
Rodgers was younger, a fresh draft, and Favre was popular but knew he was easing out of his relationship with Green Bay. He reportedly had no interest in guiding the younger Rodgers into a place of dominance within the team.
It's understandable; you don't ask your first wife to show your new bride around the house and to make sure the keys are turned over… Unless you're a sadist or an NFL coach.
But despite the friction, Rodgers made his own way into the hearts of Packers fans as he produced for them time and again. In fact, Rodgers is considered one of the best QBs in the NFL here in 2020.
Rodgers' completion percentage is in the mid-60s across his career, and he's thrown for 47,000 yards in his time with Green Bay. He's also thrown for more than 350 touchdowns in his career.
As if that's not enough, his moustache is thick and luxuriant. What more do you need in a star quarterback? If the NFL doesn't want him, I hear there's an opening for a new Marlboro Man.
By all accounts, Rodgers is worth his pay, every bleedin' penny of it. Just ask any Packers fan. Or State Farm customer.
Note: Rodgers has been with the Packers for a good long while now. Is it getting to the time where he should be playing Favre to a new version of Rodgers? Right now, there's no lapse in performance stats, but nothing lasts forever, cheeseheads.
Carson Wentz, QB, Philadelphia Eagles – $32 Million
A relative newcomer to the multi-millionaire scene, Wentz was drafted as the number two pick in 2016. In fact, he was the first QB selected in the first round of the draft by the Eagles in nearly 20 years.
Wentz is a Pro Bowler and technically a Super Bowl champ (because his team won the title), even though he couldn't play in the Big Game due to an injury. He was forced to watch from the sidelines as replacement player Nick Foles led the Eagles to victory.
In Wentz's favor, he groomed Foles thoroughly for the Super Bowl and avoided the spotlight upon the Eagles' win, letting Foles receive the recognition he deserved.
Despite being sidelined with pain, Wentz has re-contracted with the Eagles through 2024. It cost the team $128 million, but apparently, they think he's worth the chance.
Going back a bit, Wentz led his team at North Dakota State University to a 15-1 year the very first season he played for them. Going back even further, he played three sports in high school and still managed to be valedictorian. This guy's no slouch.
Despite bad luck and injury, I suspect—and, clearly, so do the powers that be in Philadelphia—that he's a good investment and has many solid years of notable play ahead of him.
Football is currently out of season. Other sports are on mandatory hiatus. This is a good thing for players struggling to heal from breaks, sprains, and other impediments. Let's see if Wentz, who recently had concussion worries, becomes stronger and faster in his off time.
The Eagles took the ultimate victory in 2018 over the Patriots, but that was with Nick Foles at the helm. What will the Eagles do in the coming seasons with their main man back in QB position? Only time will tell, but I think it's going to be good.
The Top Earners in the NFL
Every player on this list is a quarterback, the de facto leader of a team, the master of the offensive. As such, their salaries are not "standard" across the league. Quarterback salaries stand out as, usually, the highest paid by the NFL.
However, there's occasionally a standout player that is not a QB whose salary will startle and impress. For instance, linebacker Khalil Mack makes $23.5 million, and Aaron Donald, lineman, makes nearly as much.
However, even if an NFL player's millions are not in the double digits, it's safe to say that most in the league are wealthy men.
Interested in learning about more highly paid sports stars? Check out the following posts.
AUGUST
Casino of the Month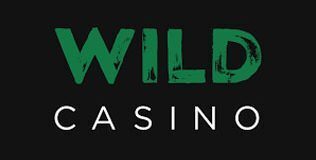 Welcome Bonus
250% up to $5,000
Read Review
Visit Site