5 Best Bets for the 2021 Golden Globes

The 2021 Golden Globes are almost here, with some of the biggest names in cinema about to be honored on February 28th.
If you're wondering more about the 78th Golden Globe Awards or aren't quite sure how to bet on them, I cover everything in my 2021 Golden Globes betting guide.
This tends to be a fairly predictable awards show, but there is still room for some surprises. That said, you should definitely be able to see some safe-ish bets this year.
I've covered the Golden Globes from all angles this year, whether it be an early look at the odds or some sneaky sleepers you could bet on.
With the big show closing in and final nominations set in stone, it should be clearer than ever what the top options are at your favorite entertainment betting sites.
That's pretty subjective, but hopefully, I can steer you in the right direction with my best bets for the 2021 Golden Globes. I've picked out a select few that I feel are great bets, both in terms of reliability and value.
Here are the best Golden Globes bets for the 2021 awards show.
Borat Subsequent Moviefilm to Win Best Musical/Comedy (+100)
I'm not sure anyone expected the sequel to the first Borat movie to be so well-received, but in a lot of ways, it moves far past the original.
Sacha Baron Cohen returns as the socially unaware and crass Borat and balances delight and horror seemingly at every turn.
Built with a bit more heart at its core, this Borat sequel has garnered high praise, being handed a hefty 85% score from the critics at Rotten Tomatoes. It's also received three nods at this year's Golden Globes.
Maria Bakalova is rightfully in the mix for Best Actress in a musical or comedy, but the movie as a whole is set to dominate a watered-down category.
Borat Subsequent Moviefilm shares +100 odds with Hamilton over at BetOnline.
Best Motion Picture Musical or Comedy #GoldenGlobes

Borat Subsequent Moviefilm +100
Hamilton +100
The Prom +450
Palm Springs +1800
Music +3300 pic.twitter.com/PCKBOTv1R8

— BetOnline.ag (@betonline_ag) February 17, 2021
I'm not sure the race is as close as that pricing indicates, though.
Equal parts vulgar and thought-provoking, the Borat sequel earns its stripes and stands out as the film to beat in this category.
Thanks to the +100 odds, it also makes it one of the best 2021 Golden Globes bets to target.
Frances McDormand to Win Best Actress (+550)
Sometimes the best bets at the Golden Globes are based mostly on price. That's admittedly the big picture here, but another driving force is the fact that McDormand was at one point the clear favorite to win Best Actress.
She's since lost momentum, with Viola Davis hanging tight as one of her obvious challengers and Carey Mulligan leapfrogging both of them as a -250 favorite at most Golden Globes betting sites.
That's partially because of her strong performance in Promising Young Woman, but also because she had perhaps the most complex role for an actress this year.
I can't deny the narrative working against McDormand; she's already been here and won twice.
She's had her moment, and the Golden Globes are prepared to hand a trophy to someone else.
Maybe, but McDormand displayed as much emotional depth as ever in her self-discovery jaunt through Nomadland.
This is an incredibly nuanced film that is supported by impeccable direction and the towering pillars that are its rich and eclectic cast.
McDormand is no longer the favorite to win Best Actress, but literally, everything but momentum points to her. At +550, she's easily one of the best 2021 Golden Globes sleepers to take a chance on.
Daniel Kaluuya to Win Best Supporting Actor (-105)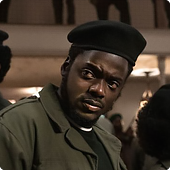 McDormand is a dice roll worth taking, but there are definitely some Golden Globes betting categories not to be trifled with.
Going anywhere but Kaluuya for Best Supporting Actor would be a mistake. And bypassing him at this insane -105 price is surely a gaffe in the making, as well.
Kaluuya has been regarded as one of the finer young acting talents on the Hollywood circuit, but he upped the ante by breathing new life into former Black Panthers chairman Fred Hampton.
Not only was this an important role for a movie that demands attention in our current societal climate, but it was also just a brilliant performance.
That, and the competition for this year's Best Supporting Actor nod, just isn't that imposing.
Schitt's Creek to Win Best TV Musical/Comedy (-250)
The same can be said for the Best TV Musical or Comedy category. This one feels like a slam dunk for Schitt's Creek, which is almost certain to be honored on its way out.
The show is done after six hilarious seasons, and it's already gotten a tip of the cap from the Emmys, taking the top award for a comedy in 2020.
It's a virtual lock to cap things off with a win at the 2021 Golden Globes, and the lack of serious competition probably cements it.
Ted Lasso is its only real threat at +150, and even that is being far too kind.
The Trial of the Chicago 7 to Win Best Drama Film (+115)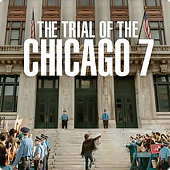 This could very well be a case of positive momentum leading to a bet you don't feel totally comfortable with.
Nomadland has felt like the easy bet to win Best Drama Film all year, and the fact that it still stands as a -135 betting favorite doesn't deter the logic that it'll win.
But momentum is a heck of a thing, and few Golden Globes nominees have it like The Trial of the Chicago 7.
Not only is the Netflix creation gaining steam for the Golden Globes, but there is chatter this could be a real contender for the 2021 Academy Awards.
Supported by an all-star cast and unflinching direction by Aaron Sorkin, The Trial of the Chicago 7 hands viewers an authentic, harrowing real-life tale.
The Oscars eat this stuff up, and the Golden Globes just might preface that honor with a mild upset of their own.
It's pretty arguable Nomadland is the most moving film this year, but this one may be more powerful. I like the momentum and the +115 odds here.
Sometimes betting on the Golden Globes isn't about listening to the price but more about the whispers in the wind. The Trial of the Chicago 7 is gaining steam, and bettors may want to listen.
Wrapping Up My Golden Globes Picks
Ideally, all of my best bets for the 2021 Golden Globes are winners, but sometimes the best bet just doesn't win.
I think you can attack some serious value with McDormand, and then you can hit some of these other options that feel a bit safer but should win.
You can also bet hard on massive favorites like Chadwick Boseman (-900) or The Crown (-800), and those bets could serve as an added cushion to protect you from failed bets.
That said, there just isn't much value in that. Hence, this post on best bets that offer great value and should have a solid chance at converting at this year's Golden Globe Awards.
Love betting on the entertainment industry? Check out some more posts with advice on how to bet and win money this year.
September
Casino of the Month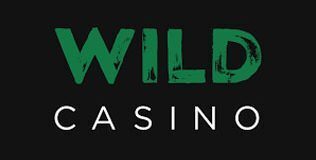 Welcome Bonus
250% up to $5,000