4 Trades I'd Love to See During the 2020 NFL Draft
Are there any trades you really want to see happen during the 2020 NFL Draft?
I live in Las Vegas and have been trying to pump myself up for the arrival of the Raiders. The problem is, it's hard for me to get that enthused about a team led by Derek Carr when he is competing in the same division as Patrick Mahomes.
Frankly, I'd love to see the Raiders cut ties with Derek and aggressively go after someone like Jordan Love or Justin Herbert early in the first round. Finding a partner who would be willing to eat any portion of Carr's bloated salary — now, that's a different story. However, just thinking about the idea of shipping Carr out of town got me a little perked up.
It got me thinking, what are some other great potential NFL Draft Day trades?
Here are my top 4 NFL Draft Day trades I'd love to see happen in 2020.
Buccaneers Swap With Patriots: Picks for Julian Edelman
It may not sound realistic, but I know this would be music to Julian Edelman's ears. The Patriots have been known to trade guys a year or two "early" as opposed to waiting for them to deteriorate, and it's worth noting that Julian Edelman turns 34 years old in May.
It might serve this franchise better to trade Edelman now while teams are still intrigued by his services.
One pretty obvious suitor that comes to mind is the Tampa Bay Buccaneers. The Bucs own picks in each of the first six rounds and even have two selections in round four. I have to imagine they'd be in a hurry to part ways with at least one or two picks if it meant bringing Brady's most trusted weapon to West Florida.
Imagine if Tom opens the year with the trio of Mike Evans, Chris Godwin, and Julian Edelman at his disposal. Can you warm up to the idea of the Buccaneers winning Super Bowl 55?
Broncos Move Up From #15 to #10 to Draft a WR
John Elway knows he needs to draft a wide receiver to help fast-track Drew Lock's development. There are three WRs extremely coveted in this draft, but there's a possibility all three are gone by the time Denver is picking at #15.
We know the Jets (#11) and the Raiders (#12) are in desperate need of an outside threat, and I wouldn't put it past the Jaguars to take a WR at #9. Any other teams who are intrigued by the likes of CeeDee Lamb, Jerry Jeudy, and/or Henry Ruggs III could also trade up ahead of the Broncos.
The bottom line is if Elway wants to ensure that one of the three aforementioned receivers end up in Mile High, he's better off moving up to the #10 slot. Cleveland might be willing to drop back as they could still snag a premier offensive tackle.
In the event that Denver stays pat and misses out on that trio, John Elway will have to start answering questions from lots of disgruntled fans.
Patriots Trade Up to Draft Jordan Love
Jordan Love could conceivably fall right into the Patriots lap at pick #23, but I wouldn't count on that happening. Todd McShay thinks Love will be a top-10 pick, and I'm starting to agree based on how things are shaking out.
Let's say Joe Burrow, Tua Tagovailoa, and Justin Herbert are all gone within the first six picks; I find it hard to believe that Jordan Love is going to slip all the way to #23. Unless Bill Belichick is truly confident that Jarrett Stidham is a franchise quarterback, it might be wise to package some picks and move up to draft Love.
Should New England include a third-round selection along with pick #23, they should at least be able to slide up ahead of the Raiders at #19. Perhaps Dallas (#17) or Miami (#18) would be willing to entertain an offer.
Either way, beginning the post-Tom Brady era with the likes of Jarrett Stidham and Brian Hoyer isn't exactly ideal.
Bengals Trade Andy Dalton to the Steelers
I think we all learned last season that Mason Rudolph isn't the long-term answer in Pittsburgh. I know Ben Roethlisberger is claiming he's throwing "without pain" and feels great heading into the new campaign, but let's look at the facts.
Big Ben is 38 years old and coming off severe elbow surgery. Here's a guy who has only played one full season since 2014, yet suddenly we're supposed to trust that he'll be durable in 2020?
With Cincinnati going all-in on Joe Burrow, I see no sense in the Bengals keeping the "Red Rifle" around. Andy Dalton is comfortable playing in the AFC North and would provide an insurance policy of sorts for Mike Tomlin if and when Roethlisberger goes down.
When you study the Steelers roster, this is a team that is built to win games right now. It's only logical to have a reputable backup QB in place.
Anticipating Multiple NFL Draft Day Trades
I can't promise that any of the four NFL Draft Day trades I'd love to see happen wind up transpiring. What I can guarantee is that at least a few teams will be playing musical chairs on day 1 of the Draft and jockeying for position.
Who moves up and who slides down is still up in the air, but trades are going to happen.
How Roger Goodell plans on delivering that message to the rest of the world when he's at his home by himself is still beyond me, but let's just see how everything plays out. In the meantime, feel free to amuse yourself with the following NFL Draft posts related to where the top QBs will land.
AUGUST
Casino of the Month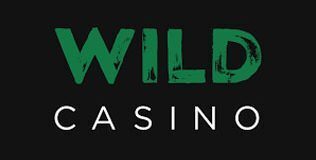 Welcome Bonus
250% up to $5,000
Read Review
Visit Site