Hide Bonus Offers
| | | | | |
| --- | --- | --- | --- | --- |
| #1 | Bovada Sports | 50% Up To $250 | Visit Site | Bovada Sports |
| #2 | BetUS | 125% Up To $2,500 | Visit Site | BetUS |
| #3 | MyBookie | 100% Up To $1,000 | Visit Site | MyBookie |
| #4 | Everygame | 100% Up To $500 | Visit Site | Everygame |
| #5 | BetOnline Sports | 60% Up To $1,000 | Visit Site | BetOnline Sports |
4 Things That Make a Great Esports Venue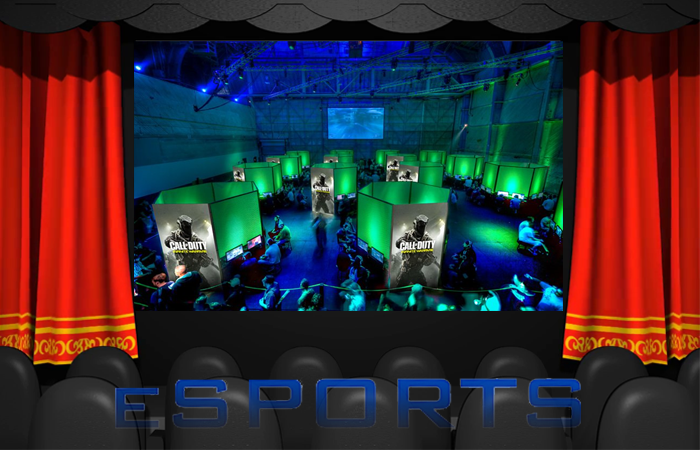 Esports is a quickly growing industry that many businesses are trying to establish a foot hold in. In many cases that is easier said than done.
We live in a society that caters to convenience, and we must continually have some form of entertainment. Can we be blamed? Who wants to stare off blankly into space or awkwardly stand around?
I know I don't. If we have a minute of downtime, we are most likely browsing social media or playing cell phone games. We are connected to a larger world by doing so. We are never truly alone.
Yet, somehow, we feel we are hiding away when we are not out being social. Due to our fear of missing out, we have come up with great solutions where we combine at-home activities with social activities. One example of an at-home activity being meshed with social interaction is esports games.
Of course, this was not always the case. A few years ago, if you even said the term esports out in public, most people would look at you with a confused expression. That time has come and gone.
Games have become a mainstream social activity rather than just a private experience in our own homes. Stadiums containing huge crowds of eager spectators patiently await their favorite teams to battle it out within popular game titles.
Many businesses have taken notice of this growing trend and are now changing business models which appeal to a wider audience by offering familiar esports scenes. Yet there is an important question that remains.
What is the secret that makes a great esports venue?

Atmosphere
First off, the most important thing when it comes to a place of any type would be the atmosphere. When going somewhere, the first impression that you get is everything. Positive reviews of great food or entertainment wouldn't really matter if when walking in there is an immediate awful experience.
It is essential for an esports based establishment to have that positive, welcoming vibe to it the minute you enter. These places are a customer service based industry, and it is essential that people feel like they are wanted when they come in.
All too often people feel like they are left out of a scene because they are new to the environment. The employees in most cases make the venue. After all, a helpful and knowledgeable staff is an asset when it comes to running any successful business.
Obviously, getting people through the door of an establishment
is a priority for any business.
Once they get those individuals inside, they need to make those customers glad they are there.
Having a "regular" crowd is great and shows customer dedication to the location. However, it is essential to bring new patrons into the fold as well. Businesses need to adapt and grow if they want to remain successful.
Some of the successful model styles that draw gamers into these places are themed event nights. Some esports venues include cosplay contests and gaming tournaments to draw in the masses. Having themed nights will give an idea of what to expect from the crowd and help bring in that traffic.
Specific events are a great way that businesses can keep a certain type of vibe within their establishments. It is essential that owners remember that, to draw in new customers, their environment needs to be inviting and not restrictive.

Entertainment
Entertainment is the bread and butter of any successful esports venue. Entertainment is what they are pretty much built upon. The style of entertainment can include TV monitors playing game related materials in the background and the ability to play actual games yourself.
There have been successful business models that utilize video games as their staple to bring patrons into the door such as the franchise Dave and Busters. This model uses the large arcade based games that we all know and love, many providing tickets to cash in for prizes.
Patrons need to buy tokens to operate the machines much like a standard arcade. Clearly, this business has been successful because they are popping up all over the United States. Many bars and restaurant's use this same model providing arcade games in their establishments.
These games are perfect for fun and money sinking but do not dive into the actual competitive esports market that people are becoming more involved with.
Venues that wish to stay within that scene need to accommodate gamers.
Gamer oriented places offer high-powered gaming computers and TV rentals with consoles to provide those entertainment means. Having these types of systems available will allow for patrons to enjoy the popular titles in the esports scene while showing off their skills in public.
After all, the goal of the entertainment is to provide everything that a gamer would want under one roof. We cannot forget those who are new to the scene though either. Not everyone just walks off the street and is immediately an expert.
When a business becomes established and has its regular crew than the entertainment events will often become booked. The fact that the entertainment options are scheduled is hardly surprising if a place becomes popular.
It is critical to remember that customer service is essential here. Rather than just dismiss people until the wait times are up businesses should provide additional entertainment options.
Some venues have adopted the model of providing board games and trivia for filling those hours while you wait for openings. Options are the key here, and the more that there are, the better off the business will be.
It is important to remember to cater to all customers and not just the regulars.

Food and Beverage – The Extras
The atmosphere and entertainment facets of an esports venue are clearly an essential part of bringing those through the doors, but the goal is keeping them there. Nothing spoils your gaming session like the need for food and sustenance.
Don't forget that the goal is to keep people in the establishment. What an esports venue offers will likely establish the type of crowd they bring in; the target demographic they are after.
When aiming for a teenage crowd, having a viable assortment of snack style foods is a good path to take to keep them there. Clearly, it is an excellent way to make additional profits too. If the goal is to appeal to a larger crowd, then snacks won't quite suffice.
Quality food and beverages are necessary to provide customers with what they might want while enjoying their gaming experiences. The more they can offer their customers, the better. If a patron leaves to get something when they are already there, that is an obvious problem.
Know what doesn't hurt either?
You were thinking alcohol. I was thinking alcohol. We were all thinking alcohol.
Seriously though. Having a few cocktails while playing games is an enjoyable experience and can make a great addition to a fun night out. If these places want to keep people entertained, alcohol is one of those options that should be available.
Even if you personally do not partake in alcoholic beverages, the mere fact that it is available can change the dynamic of the scene entirely. It appeals to a much larger crowd and in the end, brings in a greater selection of people.

Cost
What we need to pay for our social experiences is one of the more essential factors when we are deciding what we want to do. If something is too costly, then it is hardly worth doing but if it is too cheap than the business will not be fruitful and unable to provide the service we desire.
As a great esports venue, it is important to evaluate a model that mixes affordability to get people into the door while providing a means to make a good profit. The style of the venue will determine what model a business should utilize.
Many establishments have adapted an arcade style where they will combine a restaurant/bar environment with old school style games. These establishments will have the large arcade boxes we all grew up with as well as table rentals with consoles.
These businesses may offer the arcade games for free or at low cost with the goal to make profits from food, alcohol, and rental sales. The purpose of this model is to provide the customers with a form of entertainment while keeping them in the establishment if the tables or consoles are occupied.
This model is an excellent example of that "additional" style option that provides patrons with choices. The combination of having low-cost entertainment options mixed with cocktails and food is the driving force here.
Wrap up
We have established that the foundation behind a successful esports venue is options. Whether that be the options for entertainment or for dining, the goal is to keep people in the establishment and happy. A certain vibe can mean an overall positive or negative experience.
With this concept in mind, it is important that businesses
find a way to provide their customers everything under one roof.
Understanding their clientele is important to establish how these venues should move forward with their accommodations.
It is important that esports venues understand that the esports scene continues to grow; so must their business models. What works today may not tomorrow and a constant adaptation will continue to be necessary for success.