4 Sleepers to Consider for the 2020 AL Cy Young Award

The road to the 2020 AL Cy Young award almost certainly goes through Gerrit Cole.
It's arguable the latest addition to the New York Yankees should have won the award last year, but going into the 2020 MLB season, he's now the logical favorite.
I admitted as much in my 2020 AL Cy Young favorites breakdown, and it'll be hard to go against him.
That said, Cole does have some competition up top, and there could be a few AL Cy Young sleepers bettors may want to pay some mind to.
Here's a quick breakdown of the value bets that stand out the most.
Corey Kluber – Rangers (+1800)
Kluber won the AL Cy Young in 2017 and remains one of the most talented veteran pitchers in baseball. He regressed sharply behind a gross 5.80 ERA last season but was only able to make seven starts and wasn't healthy.
With a fresh start in Texas with the Rangers, the 33-year-old offers value if he can enjoy a nice bounce-back campaign. That could be difficult to do with a good chunk of his games coming in the hitter-friendly Globe Life Field, but he looked good in spring training.
If Kluber can regain the form that made him one of the best aces in baseball as recently as 2018, bettors may have an elite value bet here.
Zack Greinke – Astros (+2000)
Greinke doesn't possess the strikeout upside of someone like Kluber, and he's 36 years old, but he manages games with the best of them and excels in run prevention.
He could be tasked with shouldering a bigger load with Gerrit Cole gone to New York, too, so it's worth wondering if he elevates his game a bit.
There is upside to be had here, so if Greinke can turn back the clock somewhat, he could be a sweet bargain at +2000.
James Paxton – Yankees (+2800)
Gerrit Cole is the talk of the Big Apple when it comes to baseball, but bettors shouldn't sleep on James Paxton.
The 31-year-old southpaw did struggle at times in his first year with the pinstripes, but he was elite down the stretch last year. In his final 10 starts (including the playoffs), he went 7-0 and allowed more than two runs just once.
It'll be easy for him to be overshadowed by a dominant Cole, and succeeding consistently in Yankee Stadium isn't easy. Still, he offers killer value for a guy who flashed serious upside with the Mariners in 2018.
Carlos Carrasco – Indians (+4000)
I'm sure there are other tantalizing arms to consider for this list, but I can only work off the options I like, as well as what MyBookie offers us.
Carrasco is a good one, however, and his +4000 Cy Young odds are obviously fantastic.
The Indians ace is seemingly a forgotten man after succumbing to injuries and inconsistency last year, but with Trevor Bauer and Corey Kluber leaving town, he'll be counted on for high-level innings.
Carrasco can have issues with the long ball, but he can make batters miss at an extremely high rate and is a great pitcher when healthy. Health wasn't on his side in 2019, but if that changes, he's a strong bet to live up to his sleeper billing.
Will a Sleeper Win the 2020 AL Cy Young Award?
I don't know if there is a ton of merit in betting against Gerrit Cole to win this award, and if I were betting a lot on this wager, he's the route I'd take.
That said, there are some things working against Cole. He's operating out of a notoriously difficult park for pitchers, for one, while a change of scenery in general isn't always easy.
If Cole isn't going to win the 2020 AL Cy Young, you need to consider some value bets. Corey Kluber is the one that stands out the most at +1800, but you can go all the way down to Carrasco at +4000 and marvel at the betting value.
If you're game for a little risk and like the logic above, head over to the best baseball betting sites to back one of these sleepers.
AUGUST
Casino of the Month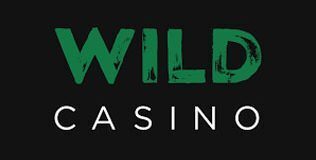 Welcome Bonus
250% up to $5,000
Read Review
Visit Site