4 Sleepers for the 2021 Oscars – Early Value Bets to Consider

We have quite some time before we really need to worry about betting on the Oscars. The 2021 Academy Awards will hopefully go off without a hitch, but they won't arrive until next February.
So, you know, like a year from now.
Even so, there aren't a lot of tangible things to wager on these days. We're all watching more movies and TV shows than we were probably previously comfortable with.
It's likely we'll have a pretty good idea as to which actors, actresses, and directors are truly deserving of holding that gold trophy on February 28th.
But as things stand, nobody really has a clue.
Need a better visual? Dunkirk was the top favorite to win Best Picture in the summer of 2018. Joker was the big threat early in 2019. Neither won.
The favorite now may not be the favorite later. There are months and months for the real heavy hitters to show themselves, but before they do, you could take a crack at crazy value.
With that, here's a look at the top Oscars sleepers for 2021 that could be worth betting on.
Best Actor – Timothee Chalamet (+2800)
Tom Hanks is the tentative favorite to win Best Actor this year (+700), but the pricing indicates we aren't remotely close to knowing who really has a shot at this.
Hanks is expected to be in the mix for his role as Captain Jefferson Kyle Kidd in News of the World, while it's possible the same could be said for his role in Greyhound.
Whatever the case, Chalamet stands out with a way better price, and he's attached to a high-profile flick (Dune) that may or may not deliver in a big way.
The versatile Chalamet is one of the best young actors on the circuit and has already been nominated for Best Actor in the past. Perhaps he hits the fast track to acting glory and wins his first one at just 25 years old.
Best Actress – Kate Winslet (+3300)
You can seek even more value with the tried and true Winslet. Most remember her best for her Titanic days, but the seasoned actress actually won her lone Academy Award for Best Actress in The Reader.
Winslet is a highly decorated actress with seven previous Oscars nominations, so you know the talent to get her back to the top is there. The role might be there in 2020, too.
Winslet has a leading role in the highly anticipated Ammonite, which tells an emotional story about two women who fall in love in 1840s England.
If the performance is as gripping as expected, Winslet could be one of the best value bets on the board.
Best Director – Ridley Scott (+700)
David Fincher is opening as a pretty big favorite to win Best Director for his work on the highly regarded Mank. At -150, it's already a pretty solid bet he'll be the big winner.
That said, Steven Spielberg (+150) is an elite threat thanks to his work on West Side Story, and I'm not sure we can ignore a third legend in Scott, either.
The Oscars are often about narratives and "dues," and if there is one brilliant director that deserves a nod, it's Ridley Scott. Nominated four times but never a winner, Scott could give himself a real shot with The Last Duel.
An epic featuring Adam Driver, Matt Damon, Jodie Comer, and Ben Affleck, The Last Duel promises to give Scott a chance at glory.
The one big problem? Shooting for The Last Duel has been suspended.
Best Picture – Ammonite (+2500)
If Kate Winslet has a shot at winning Best Actress, then Ammonite could have potential as a Best Picture sleeper.
The Oscars don't always tip the cap to emotional love stories, but there appears to be real depth here, and the acting could power it to the top.
Marriage Story was in the running for Best Picture last year, while the Academy Awards have propped up heartstring-pullers like Green Book, The Shape of Water, and Moonlight in recent years.
The point? Nothing is too sappy to be considered as long as the story is strong and the acting doesn't fall flat.
Summary
It's tough to predict right now what will happen at the Oscars in 2021. There is almost an entire year of movies to be watched, while we also will want to see how these flicks fare at the top film festivals.
News and rumors will shake up the Oscars odds, too, while we have time to truly formulate our opinions. But before we (and the top betting sites) do that, we can consider taking a stab at some elite betting value.
The Oscars sleepers above qualify as value bets, and if things break just right, they may have a chance at being a sound investment.
For more Oscars betting help and all kinds of movie and TV show chatter, check out our entertainment betting blog.
AUGUST
Casino of the Month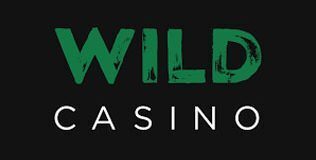 Welcome Bonus
250% up to $5,000
Read Review
Visit Site