4 Reasons Why Oral Roberts Can Reach the Final Four at March Madness 2021

Every year in March Madness, bettors and anyone filling out brackets consider whether a 15-seed can pull off the impossible.
It doesn't happen every year, but it's happened enough to promote optimism, and at least demand that the question be asked.
None of the 15-seeds stood out as logical options this season, but Oral Roberts proved just about everyone wrong by taking out the Ohio State Buckeyes.
If you thought that was a fluke, they proved skeptics wrong again by downing 7-seeded Florida. After those two massive wins, bettors and fans alike have to wonder just how far they can go.
With a title run on the brain, here's a look at four reasons why Oral Roberts can get to the 2021 Final Four.
They Have Star Power
The main draw in betting on Oral Roberts to make a deep run in this tournament is the fact that they are major underdogs.
Should they be, though? After all, this team has serious star power via Max Abmas and Kevin Obanor.
Abmas stands out as a lethal scorer and the team's best player, and he wrecked during the regular season, putting up almost 25 points per game.
There's a reason why Michael Wynn singled him out when writing about the top players to watch in the 2021 March Madness tourney.
Abmas is just the beginning for this team, of course, as Obanor has been quite the running mate, averaging nearly 19 points per game, and cleaning the glass to the tune of 9.5 rebounds per contest.
Oral Roberts has a fine supporting cast, too, but when the going gets tough, teams need shot-makers who can take over games. This squad has two of them.
Oral Roberts is Battle Tested
Don't be fooled by the 15-seed or the fact that Oral Roberts is just 18-10 on the year. This team struggled to find their footing early in the season, but they've roared to life, going 7-0 over their last seven games, and 13-4 over their last 17.
They haven't played an easy schedule, either.
They got housed by Missouri early in the year but licked their wounds to give Wichita State a nice battle. They also played Oklahoma State very well and were in games against Oklahoma and the very Arkansas team they face in the Sweet 16.
For those keeping score at home, the last five teams were all fellow 2021 March Madness participants.
Overall, Oral Roberts was highly competitive throughout the year, and just suffered initially due to a tough schedule. Despite that being the case, they went 7-5 against Top 25 teams.
Oral Roberts has displayed perseverance, and when you add two huge wins over incredibly good Ohio State and Florida teams, it's clear this team is capable of running with (and beating) just about anyone.
Their Offense is Elite
While having two big stars to lean on is obviously great, it's nice to know that this Oral Roberts team is not just a two-man show.
Oral Roberts already showed that in their first two games, blitzing Ohio State for 75 points, and dropping 81 points on Florida.
This shouldn't shock anyone, really, seeing as the Golden Eagles scored over 79 points per game prior to the tourney. In fact, they graded out well offensively in numerous areas.
| | | |
| --- | --- | --- |
| Stat | Production | NCAA Ranking |
| Points per game | 79.3 | 18th |
| Effective FG% | 53.2% | 53rd |
| Free throw % | 82.4% | 1st |
| 3P % | 38.2% | 12th |
| 3P makes | 10.8 | 1st |
I wasn't lying. This offense is absurdly good, they can kill you from outside, they are aggressive, and if you foul them, they will make you pay.
This isn't hyperbole. Oral Roberts attempts the eighth most threes per game in the nation, and literally nobody makes more outside shots, or shoots better from the charity stripe.
You can't leave this team open on the perimeter, and if this becomes a foul trouble showdown, they're going to win.
This team has shortcomings in other areas – namely defense – but they are built to thrive in a tournament setting.
Their Path to the Final Four Isn't Daunting
One more reason why Oral Roberts can reach the 2021 Final Four? Their path there isn't that scary.
Okay, powerhouse teams like Baylor or Villanova await in the Elite 8 if they make it out of the Sweet 16, but literally every team they'd face up until the Final Four still feels like a good matchup.
Baylor is the toughest draw, should Oral Roberts keep advancing, but they're another team that is built on the perimeter, and needs to be connecting from outside to find success.
In a likely shootout, Oral Roberts' statistically superior perimeter offense and elite ability at the charity stripe would make them quite the upset special.
Villanova isn't as daunting without seasoned guard Collin Gillespie, too, while Oral Roberts is a fine bet to make it out of the Sweet 16 when they take on Arkansas.
Not many people remember this, but these two faced earlier this year, and Oral Roberts initially played them very well.
Note: Arkansas played Oral Roberts on Dec. 20, overcame a nine-point second-half deficit to pull away down the stretch and win by 11.

They'll battle again in the Sweet 16.

— Jeff Borzello (@jeffborzello) March 22, 2021
Getting past the Razorbacks is obviously the first order of business, and there is no denying Arkansas is a tough matchup defensively. However, Arkansas barely beat a mediocre Texas Tech team, and their outside defense (opponents shot 33.5% from long range) isn't where it needs to be.
Arkansas also ranked just 128th in fouls per game and struggled to force turnovers. With Oral Roberts pushing the pace and potentially catching fire from outside early, this is a matchup that may favor the Golden Eagles.
Betting on Oral Roberts
Arkansas is the first obstacle for Oral Roberts, but there is no denying that this feels like a team of destiny. That mantra always feels intangible, though, so it's a good thing the Golden Eagles just happen to be flat out good.
This is a team that does rely on their top stars, but both players happen to be extremely talented. That, and whether they're bringing their A-game or not, the rest of this team can burn defenses from long range.
Fundamentally, Oral Roberts looks like a true Cinderella that can live up to the hype. The question for sports bettors, of course, is if they're worth betting on.
I think they are. They look like a fine option as a massive +495 underdog in the Sweet 16 at the best March Madness betting sites.
On board with that? Why not take it a step further and roll the dice on them making the Final Four (+2200). Teams like this are what betting on March Madness is all about.
Fortunately, betting on Oral Roberts isn't just some pipedream rooted in wishful thinking. The Golden Eagles truly have the goods to make an otherwise unthinkable run.
If you're betting on March Madness, check out some more helpful posts below.
September
Casino of the Month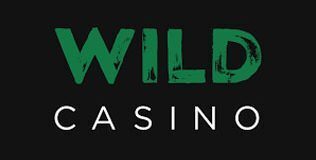 Welcome Bonus
250% up to $5,000