4 Reasons Why Jeff Gladney Won't Be a First-Round NFL Draft Pick in 2020

After writing about why Justin Jefferson won't be a first-round pick, I'm here to rain on another NFL prospect's parade. It's not that I don't like Jeff Gladney; it's just that I'm not entirely sold that an NFL team is going to select him on day 1 of the draft.
Gladney is an athletic cornerback who will enter the league with four years of Big 12 experience under his belt, but check out this first-round NFL mock draft. There's a reason why the TCU cornerback isn't featured on this page.
In fact, I can think of 4 reasons why Jeff Gladney won't be a first-round NFL Draft pick in 2020.
Can He Be a Shutdown Corner on the Outside?
When drafting a CB in the first round, teams are looking for a guy with shutdown-caliber potential. That requires a combination of size, speed, and footwork.
Let's start with the fact that, listed at 183 pounds (according to thedraftnetwork.com), Jeff's lean frame won't suit him well when he's trying to match up with #1 receivers at the next level. In terms of what other weaknesses scouts have spotted, how much time do you have?
I'll sum up a few of the "motivation pieces" you can find if you check out Gladney's draft profile on NFL.com.
"Can lose balance at top of the route when attempting to gather from phase"
"Inconsistent angles to tackle"
"Early hip commitment opens him to double moves"
"Waits too long to turn and find football"
Either this dude isn't worthy of being a first-round pick or this Lance Zierlein character must really not like the Horned Frogs.
No Presence as a Blitzer
Gladney played cornerback for Gary Patterson at TCU for four years and had ample opportunities to shine. Not only is five interceptions in four seasons a bit underwhelming, but so is a total of just 1.5 sacks.
Nobody is expecting Jeff to be a menace off the edge and rip off double-digit quarterback takedowns, but it'd be nice to know your cornerback is at least capable of making plays in the backfield. Just six tackles for loss in 44 career games reinforces that "sneaking in off the edge" isn't exactly Gladney's forte.
If he's not going to be a lockdown corner on the outside and can't help out in the pass rush, is Jeff Gladney really worthy of being a first-round pick?
Check the Odds on Gladney's Draft Prop
Not all of the top NFL sportsbooks online have released a sheet full of 2020 NFL Draft prop bets. Thankfully, SportsBetting.ag has, and there's one specifically tied to Jeff Gladney.
Check it out.
Will Jeff Gladney Be a First-Round Pick?
The idea that bettors have to lay -250 for "no" quickly tells me the bookies aren't projecting Gladney to be selected in round one.
"-250" is a fairly substantial price to lay, especially when you review all of the NFL draft props in the lobby.
In less fancy terms, the oddsmakers aren't expecting Jeff Gladney to be taken in round one.
Not a Premier CB in This Draft Class
Once Jeffrey Okudah and C.J. Henderson come off the board, Kristian Fulton and Trevon Diggs are most likely next. Once those four CBs are gone, I presume the next cornerback plucked off the board could be Clemson's A.J. Terrell or Utah's Jaylon Johnson.
Heck, we might even see the likes of Cameron Dantzler, Bryce Hall, and Damon Arnette get picked ahead of Jeff Gladney.
It's possible as few as three CBs go in the first round, but it's hard to picture more than six being selected on day 1 under any circumstances whatsoever.
Given that most NFL big boards will likely have Gladney slotted between the 4th and 8th best cornerback in this draft class, my money says Jeff ultimately hears his name called on day 2.
Summary
I just finished boasting about how many other intriguing cornerbacks Jeff is competing with for a first-round selection. It doesn't help that he doesn't excel as a blitzer or that he doesn't have the prototypical skillset to be a shutdown corner on the outside.
If you need more evidence that Gladney is better suited as a second-round pick, just check out the odds at any of the best football betting sites that are offering NFL Draft prop bets.
They're trying to tease you that Jeff Gladney will be a first-round pick. What else do you think that +170 price tag is for?
AUGUST
Casino of the Month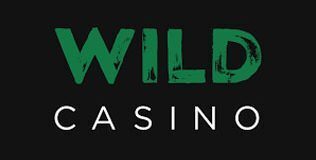 Welcome Bonus
250% up to $5,000
Read Review
Visit Site