Hide Bonus Offers
| | | | | |
| --- | --- | --- | --- | --- |
| #1 | Bovada Sports | 50% Up To $250 | Visit Site | Bovada Sports |
| #2 | BetUS | 125% Up To $2,500 | Visit Site | BetUS |
| #3 | MyBookie | 100% Up To $1,000 | Visit Site | MyBookie |
| #4 | Everygame | 100% Up To $500 | Visit Site | Everygame |
| #5 | BetOnline Sports | 60% Up To $1,000 | Visit Site | BetOnline Sports |
4 NBA Teams That May Not Be as Bad as You Think – Dallas, LA Clippers, Cleveland, and Brooklyn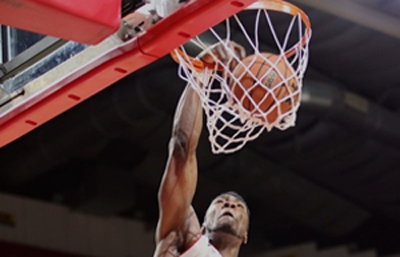 NBA betting is all about trust. Much like betting on baseball, this sport is a true grind for sports bettors, and while everyone is prone to a few bad beats here and there, the main goal is consistent, sustained profit.
This is why people care about against the spread data, scheduling, injuries, and narratives in professional basketball. Individually, these things mean nothing. However, collectively, they can be the difference between cashing and crying every single night.
There is a lot that goes into each individual bet you make, but there's no denying bettors tend to form biases well before the season starts.
Understandably, what those biases end up being can potentially put you on or take you off of specific teams. It also can end up losing you money.
Some teams will get off to slow starts and burn you, and others will shock you. I'm looking more for the teams that many think will be bad but might actually surprise some folks this year.
That could make them worth betting on in some situations and a tough team to bet against in others.
When those specific situations arise, it's up to you to make the right call. Just don't tell me I didn't warn you that these four NBA teams might not actually be that bad.

Dallas Mavericks
Teams don't rise from the depths of sorrow to win a title in just one season, but they sure can improve drastically. That's what could be coming for the Mavs, who no longer resemble the 24-58 franchise of a year ago.
Second-year point guard Dennis Smith Jr. is more polished than before, big man DeAndre Jordan anchors the defense down low, and rookie sensation Luka Doncic promises to turn Dallas into a destination city again.
Dallas may not be guaranteed a return to the playoffs this year, but they have a very strong starting five and an underrated bench.
With a good head coach in Rick Carlisle leading the way, the Mavericks won't be the easy NBA betting target they were for much of last season.
You shouldn't be betting on the Mavs to win the NBA Finals (+20000 at SportsBetting.ag), but they're going to be a fun team to watch (and back) this year.
Los Angeles Clippers
The same could be said for the Clippers, who honestly may have snuck into postseason play last year if they could have only stayed healthy.
LA did uncover some gems during a never-ending shift in talent, however, as bench spark Lou Williams proved his worth, and versatile forward Tobias Harris may have sold himself as a franchise cornerstone.
The Clippers also return a healthy Patrick Beverley, replaced DeAndre Jordan with the more offensively gifted Marcin Gortat, and bring back Danilo Gallinari as well.
Los Angeles lacks that one true go-to superstar, but with chatter about Jimmy Butler wanting to come to town, perhaps that isn't something they have to worry about for much longer.
The Clippers were 42-40 a year ago and have seemingly improved. They aren't the doormat squad their weak +25000 NBA Finals odds might lead you to believe.
Cleveland Cavaliers
I'll say the same for the Cavs, who have zero chance at winning this year's NBA Finals (+50000 odds at SportsBetting.ag) but could be a real thorn in a lot of teams' sides this season.
King James may be in La La Land now, but Cleveland actually has a lot of talent to lean on.
Kevin Love remains a star player worth building around, rookie Collin Sexton could quickly prove to be quite the addition, and former role players such as Jordan Clarkson, Rodney Hood, and Larry Nance could be ready to take the next step in their development.
I'm not at all saying the Cavs will run it back and meet the Warriors in the Finals again, and they're not even a lock for the playoffs. I think they have a better shot at postseason play than some may think, however, and they're certainly going to be a tough out on a regular basis.
Brooklyn Nets
Last, but certainly not least, are the ever-fun and always-competitive Brooklyn Nets.
The Nets are another team that belongs nowhere near title-winning conversations (league-worst +100000 Finals odds), but they love to push the pace, shoot the long ball, and wear opponents out.
The Nets only won 28 games a year ago, but that was a clear improvement over the previous two seasons, and they delivered an exciting brand of basketball in the process.
Brooklyn is another team lacking a true superstar talent, but the likes of D'Angelo Russell, Allen Crabbe, DeMarre Carroll, Joe Harris, Spencer Dinwiddie, Jarrett Allen, and Rondae Hollis-Jefferson give Nets fans a very solid core that has been learning to play basketball the right way.
The Nets ran the sixth-fastest pace in the NBA a year ago, and if they can improve their overall efficiency, they could top 30+ wins this year. Brooklyn getting at least somewhat better is a given, though, and that means you can't blindly bet against them anymore.
Summary
That's the point with all four of these four NBA franchises. They'll absolutely burn you at times and/or leave you wanting for more, but they aren't teams you can score easy wins against going into the 2018-19 NBA season.
Even when these franchises face the likes of the Warriors, Rockets, and Celtics, you're going to have to think twice when you bet on the favorite or opt to go against them when it comes to the point spread.
As always, you're going to have to figure out when and where to pick your spots. Starting off the new NBA betting season not assuming that these teams can't aid your process could be a step in the right direction, however.