3 World Series Value Bets That Could Win – Analysis and Free Pick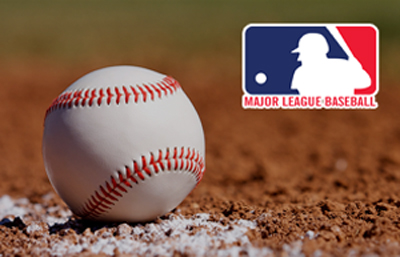 It's no secret who the baseball betting sites are vouching for to win the 2018 MLB World Series. The Houston Astros (+375 odds at SportsBetting.ag) lead the way as the defending champions, and the Boston Red Sox (+400) look to be their biggest threat.
Boston has Chris Sale and quite possibly the best offense in baseball, so there's logic in them being the better overall value. It's also fair to point out that both teams hail from the AL, and only one of them can even make the 2018 World Series.
There's still some wiggle room for another AL team to upend both of them, while getting to the World Series is obviously half the battle. Once there, it's still quite possible someone from the NL's side could hoist the championship when all is said and done.
These possibilities keep the door wide open to some staggering betting value, even while the final week of the 2018 MLB regular season plays out before our very eyes.
The clock is ticking on your ability to exploit these prices, but for the moment, these three teams offer insane upside as World Series bets.
All odds that are referenced in this post were taken from SportsBetting.ag on 9/25/2018. They may have changed since the time of this writing.
Los Angeles Dodgers (+450)
LA is currently in position to secure the NL West title, but even if they don't win their division again this year, they can still get into the playoffs. It's been a very up and down year for the Dodgers, but bettors shouldn't forget how far they've come since a slow start.
On top of that, few teams are as stacked as the Dodgers. Los Angeles can slay any matchup due to their collection of elite power bats, while Clayton Kershaw still heads a very solid pitching rotation.
The Dodgers have the third-best World Series odds because they have unfinished business and hail from the weaker league. After narrowly missing out on a title with a game-seven loss last year, the Dodgers are a very real threat to get back to the promised land and seal the deal.
Cleveland Indians (+750)
Everyone is looking at the Red Sox or Astros. I get why, as the Astros are still the defending champs and are as loaded as anyone, and the Red Sox have the best record in baseball.
As great as both of those teams are, the Indians are still in the mix, yet they can be had at a way better price.
Cleveland has the offense to match both the Astros and the Red Sox.
Francisco Lindor, Jose Ramirez, Michael Brantley, and Josh Donaldson headline an absolutely loaded offense, while the Tribe also have one of the best collections of aces baseball has to offer.
Corey Kluber leads the way for the Indians, while a suddenly healthy Trevor Bauer and Carlos Carrasco round out a three-headed dragon that even the most elite MLB offenses will have trouble against.
This is a team built to make a deep playoff run, and after falling just short two years ago, Cleveland may be ready again to finish what they originally started.
Milwaukee Brewers (+1800)
You can talk about the Cubs, Rockies, and a handful of others, but nobody offers the combination of intrigue and value that Milwaukee can.
The Brew Crew is still fighting for the NL Central lead, but thanks to their stacked power on offense, they stand a good chance of getting into postseason play one way or another.
It's true that the Brewers have suspect pitching. Gio Gonzalez is probably the only true ace on their squad at the moment, and even that might be a reach. However, Milwaukee's dependency on their explosive offense has been no secret, yet they've remained one of the better teams in the majors all year long.
The recipe for the Brewers; success is simple: hit some long balls and simply keep the train on the track when it comes to pitching.
Gonzalez, Wade Miley, Zach Davies, Jhoulys Chacin, and Chase Anderson are an odd collection of arms, and none of them are dominant. They all have the ability to manage games and at least give Milwaukee a chance, however.
In the weak NL, simply getting past the other top contenders in their league gives them a shot at an unlikely title.
Summary
I like all of the value here, but I really only have eyes for one team on this list, and that's the Indians. It's awfully difficult to ignore the Dodgers at +450 right now, but to me, Cleveland is a title-winning team at an amazing +750 price.
The path to greatness is not an easy one. Cleveland will have to get past two amazing clubs just to make it to the World Series, and while they'd probably be the favorite at that point, there's still the task of actually beating whoever meets them from the other side.
Still, the betting value is awesome for a team that can pile on the runs offensively and completely shut you down on defense.
Cleveland doesn't have an amazing record, and they hail from a terrible AL Central division, but they've also been coasting for a while now. That's part of their built-in value and precisely why they could pop up and shock everyone with a crazy run to the World Series.
It's quite likely this is simply Boston's dream season, and everyone will have to get out of their way eventually. If you're looking for a nice pivot and some fun value, though, try the Indians.
PICK
Cleveland Indians
+750