3 Reasons Why Joe Burrow Will Be a Bust in 2020

There's no question that Joe Burrow deserved to be the number-one pick in the draft. The 2019 Heisman Trophy winner turned in one of the most spectacular seasons we've seen in the history of college football, but all that goes out the window now.
Winning the Heisman Trophy doesn't mean you're destined for success — just ask Jason White or Johnny Manziel. The #1 picks sometimes fall apart — just ask JaMarcus Russell and some of the other #1 overall picks who were busts.
If you think Burrow is a sure thing to succeed in Cincy, perhaps you're not aware of the pitfalls that could ensue.
I think it's fair to look at a few reasons why Joe Burrow will be a bust in the NFL.
No More Joe Brady
Who had it better than Joe Burrow in 2019? Not only were Ja'Marr Chase and Justin Jefferson two of the best receivers in the country, but Joe Brady is an offensive guru who just had it figured out.
Quarterbacks tend to have inflated numbers in college if they're playing in a system that caters to them doing so, and that's exactly what transpired in Baton Rouge this past year. Joe isn't going to throw for 5,600+ yards and 60 yards, nor is he going to complete more than 76% of his passes.
What Burrow is going to have to do is adapt to Zac Taylor's offensive philosophies. Joe needs to establish a bond with OC Brian Callahan, and he needs to develop a rapport with the Bengals wide receiving corps.
All of those things aren't unattainable, but they're a lot easier said than done.
Lack of This, That, and the Other
The more stability that is in place, the higher the chance a young quarterback will succeed. Zac Taylor is entering his second year at the helm after a 2-14 campaign, and Brian Callahan is still very much unproven in his role as an offensive coordinator. Quite frankly, Mike Brown could pull the plug on that duo at any moment and decide to start over.
Tee Higgins was a great pick at the top of the second round, but the firepower on offense is a bit sparse. A.J. Green simply can't stay on the field, the offensive line is weak, and Tyler Eifert's departure leaves C.J. Uzomah and Drew Sample as the only tight ends to rely on.
So let's take stock.
Joe Burrow is starting from scratch in a system he'll have to learn, although who knows how long the current regime in Cincinnati will even be in place? Dealing with a depleted cast of pass-catchers and a weak protection scheme are both part of the reality.
Between the lack of continuity and the lack of offensive weapons, Burrow is about to embark on a pretty arduous adventure.
Was Burrow a One-Hit Wonder?
The reason nobody in America knew who Joe Burrow was before 2019 is because he was a transfer student who failed to win the starting job in Columbus. Urban Meyer opted to go with J.T. Barrett over Burrow, which ultimately led to Joe landing with LSU.
However, Burrow was far from fantastic as a junior with the Tigers. The Ohio native completed just 57.8% of his passes in 2018 and only tossed 16 touchdowns.
Who knows what would have happened this past season had Joe Brady not arrived?
Betting on Joe Burrow's Future
Whether it's Joe Burrow prop bets or betting on the Bengals' win total, the best online sportsbooks for betting on the NFL are ready for your action.
Saying that Joe Burrow will be a bust in the NFL might sound a little harsh, and I don't anticipate it pans out as such.
Nevertheless, we'd all be naïve if we didn't acknowledge he'll be climbing an uphill battle.
August
Casino of the Month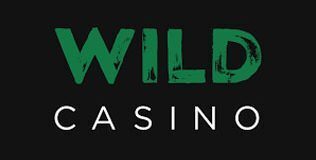 Welcome Bonus
250% up to $5,000