3 Reasons Why Isaiah Simmons Will Be a Bust in 2020

The Arizona Cardinals landed themselves one of the biggest steals in the 2020 NFL Draft when star Clemson linebacker slid to the 8th overall pick.
At least, that's what they hope.
The Tigers star was a versatile performer in college and displayed elite athleticism at the 2020 NFL Combine, but he had some question marks that kept some scouts skeptical of his NFL upside.
Will Isaiah Simmons be a bust in the NFL? There's an argument that he could be, and I'll detail the main reasons why.
He Doesn't Have a Clear Position
Sometimes, when scouts call a player versatile, it's more of a knock than you'd think. It's the same with being a "jack of all trades." It's often code for not being elite at anything, or not having one skill that stands out.
That isn't to say Simmons can't be a stud at the next level, but his main selling points are his athleticism and, well, his versatility.
The stud played all over the field for Clemson, but that creates a bit of a problem. Arizona can't know for sure what position he'll excel at best.
Ideally, they don't even try and just use a pure athlete all over the place. But if they try to assign him an identity, it could be like putting a square peg into a round hole.
His Speed Had Teams Overlooking His Flaws
Simmons was a bit of a freak on the field for the champion Tigers, but his draft stock really soared once he dropped a 4.39 40-yard dash time at this year's NFL Scouting Combine.
That crazy speed, paired with his overall athleticism and ability to play all over the field, helped mask some serious red flags.
In no particular order, Arizona may need to concern themselves with Simmons' issues with diagnosing and reacting to plays, block shedding, run defense, and coverage consistency.
Any rookie can and will struggle with some of this, but is Isaiah Simmons a case of an elite athlete with immense potential or someone who is overrated due to his measurables?
Simmons May Not Get Much Help in 2020
All anyone cares about is the here and now, so it's worth wondering if Simmons may not get a long leash as a pro. You'd like to think he will, but he does have some issues, and Arizona will probably want to see positive results early on.
That may not happen in 2020, seeing as the rest of the Cardinals defense isn't exactly stout. Arizona does have a stud on the edge, and Patrick Peterson is one of the top cover men in the game, but the Cardinals are otherwise lacking on defense.
Looking at 2019, Arizona had major issues stopping the pass (31st against pass) and didn't generate enough pressure (17th in sacks). They weren't any better at stopping the run (24th).
Is Simmons fixing all of that all by himself? No, so it's conceivable he could get off to a slow start as a rookie, and how it goes from there is worth tracking.
Predicting Whether Isaiah Simmons Will Be a Bust
Simmons was brought in for a lot of reasons, but a big one is to use his size, length, and speed to cover tight ends. If he can't do that, Arizona will have to wonder what he can do to help them.
I'm not trying to undersell his upside, of course. He is a physical specimen that can roam sideline to sideline and theoretically do just about anything Arizona asks of him.
But there is no getting around his individual question marks, the fact that he may have been a tad overrated, and that he won't be getting a ton of help in his first season.
I'm not ready to call Isaiah Simmons a bust just yet, but being an elite athlete is only part of being successful in sports. Simmons needs to bulk up, react to plays better, and also excel in the areas his athleticism demands he should.
AUGUST
Casino of the Month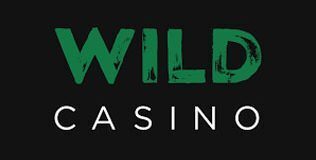 Welcome Bonus
250% up to $5,000
Read Review
Visit Site