3 Reasons Damon Arnette Could Be a Bust in the NFL

Word on the street is that Mike Mayock was desperately trying to trade back at #19, but his last-ditch efforts to move the pick fell apart in the waning moments. Having already locked in on Damon Arnette, the Raiders said what the heck and plucked him right then and there. Chances are Vegas could have nabbed the Ohio State cornerback about 40 picks later, but it is what it is, and we move on.
If he turns out to be a steal, Mayock and his staff would get giant pats on the pat. But what if Damon Arnette is a bust in the NFL?
Unfortunately, a few things are working against Damon in his quest to succeed at the next level. I'll elaborate below.
He Was a Third-Round Projection
When a cornerback drafted in the third round doesn't pan out, he typically won't catch too much grief. On the flip side, DBs who come off the board within the first 20 picks have a much higher expectation.
This leaves the 23-year-old Raider in a precarious situation.
The fact that Damon Arnette was selected 19th leaves most assuming he's a top-tier guy with a low ceiling and high floor. However, take a closer look at where Damon was projected to be selected. For example, drafttek.com ranked Arnette as the 10th-best CB and the 75th rated prospect overall.
It's no wonder Noah Davis pegged Damon as one of the 7 worst picks in the 2020 NFL Draft.
This Isn't Columbus Anymore
Dorothy timidly looked around and told Toto, "I've got a feeling we're not in Kansas anymore" in the classic film The Wizard of Oz. Once Damon Arnette looks around the locker room in Vegas, he's going to quickly realize he's no longer in Columbus.
Arnette is used to having Chase Young and company present a ferocious pass rush, which, in turn, made his job on the back end much, much easier.
I'm not saying Maxx Crosby and Clelin Ferrell can't get pressure on the quarterback, but Damon is going to be asked to do a lot more than he was at Ohio State.
I'm interested to see how the former Buckeye can respond.
Easy to Get Exposed in the AFC West
Arnette has all the tools to succeed at the next level, but let's look at the facts. The Raiders ranked 14th out of 16 AFC teams last season when it came to defending the pass. By no stretch of the imagination is this an efficient secondary.
Vegas has to play Kansas City twice, and we all remember the way Patrick Mahomes demoralized Jon Gruden in their first outing in 2019.
Do 278 passing yards and four touchdowns in the second quarter alone ring any bells?
Denver's receiving corps was bolstered in a major way when they drafted Jerry Jeudy at #15, and I happen to think K.J. Hamler at #46 was one of the best picks in the draft. What this translates to is the Broncos' air attack being much more potent in 2020.
The Chargers have plenty of weapons on offense, and the lack of depth in Vegas is going to thrust Arnette into some difficult situations. All in all, it won't take much for Damon to get exposed as the inexperienced rookie he is.
Is Damon Arnette Going to Flop?
After you read this blog on why Henry Ruggs III will be a bust in 2020 you're going to assume I just love to gang up on the Raiders. But the reality is I'm a Vegas native who is trying to warm up to the idea that Mike Mayock and Jon Gruden actually know what they are doing.
I'll be sincerely rooting for Damon to prove the doubters wrong, and I hope he can produce from the get-go.
With that being said, if this organization strikes out with another first-round pick, I can't act like I'll be surprised. In that case, we'll just add it to the laundry list of disappointing first-round picks made by this franchise.
AUGUST
Casino of the Month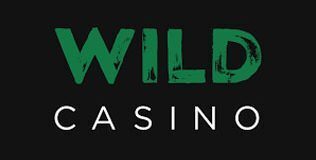 Welcome Bonus
250% up to $5,000
Read Review
Visit Site