Hide Bonus Offers
| | | | | |
| --- | --- | --- | --- | --- |
| #1 | Bovada Sports | 50% Up To $250 | Visit Site | Bovada Sports |
| #2 | BetUS | 125% Up To $2,500 | Visit Site | BetUS |
| #3 | MyBookie | 100% Up To $1,000 | Visit Site | MyBookie |
| #4 | Everygame | 100% Up To $500 | Visit Site | Everygame |
| #5 | BetOnline Sports | 60% Up To $1,000 | Visit Site | BetOnline Sports |
3 MLB Division Wagers That Could Still Return Insane Value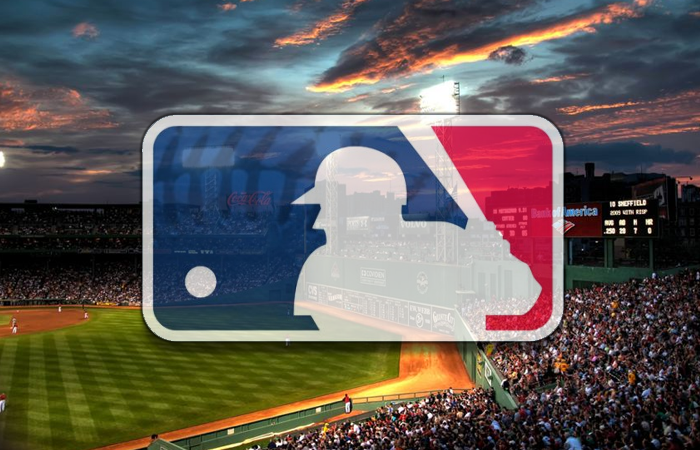 The 2018 MLB season is moving readily along. We're getting close to all six MLB divisions being settled, but with just a month left in the 2018 regular season, a lot can happen in each division.
Only the AL Central is truly spoken for. The Cleveland Indians are coasting to a playoff spot with a 14-game lead over the Minnesota Twins.
The Boston Red Sox, for all of their dominance, have the next-biggest gap, yet reside above the New York Yankees by just 6.5 games in the AL East.
Just can be a funny word. A six-game lead can be quite the mountain to climb in professional baseball, after all.
Still, there are five MLB divisions worth betting on – and not just the favorite. Of those five, there are three elite bets that stand out to me. That isn't to suggest those value bets are for sure going to pan out, but if you're looking for an upset to cheer for, you could do a lot worse.
Let's take a closer look at which divisions aren't quite settled, while we also try to secure some elite value to wrap up the regular season.

Oakland Athletics (+300)
This one stands out the most to me when you look at overall team talent, price, and the actual chances of it happening.
Oakland just wrapped up a tense series with the AL West-leading (and defending World Series champion) Houston Astros, but they held their own. This team has a loaded offense that can attack even the best arms, and when they get outside of their pitcher-friendly ballpark, they can really go nuts.
The A's don't have amazing pitching, and that's another thing that has held them back this year. Houston is also finally getting healthy at the exact right time.
However, the Astros have played down to their competition at home all year, and their elite pitching rotation has been banged up and not quite as good as we're used to seeing.
Considering this race is so tight (Astros lead by just 2.5 games), the Athletics are a very solid bet to storm the castle by the end of the year.
Milwaukee Brewers (+750)
Another team I like is the Brew Crew, who still hold their fate in their hands with a month to play.
The Chicago Cubs lead everyone in the NL Central by at least four games, but the Brewers are only 5.5 games out of first and had been there earlier in the year.
Milwaukee has also had some success against Chicago this year, while few teams offer as much pop as their stacked lineup does. Like most teams with crazy offenses, Mil-town's biggest concern remains their shaky starting pitching.
Freddy Peralta, Chase Anderson, Jhoulys Chacin, and Junior Guerra make them passable, but Milwaukee is really going to have to crush it with the sticks and/or grind out some tight wins.
While it's certainly a tall order to win the division, the Brewers aren't that far out of first place and are very tough to beat (40-26) at Miller Park.
What's better is that Milwaukee enjoys the majority of September – their most crucial month – at home. Literally 15 of their 26 games to close the year go down in Miller Park, and judging by how they've performed this year, that should only be a good thing.
More than that, the Brewers face four teams in September with .500 records or worse, and two of their series go against – you guessed it – those hated Cubs.
If the Brewers are finally going to get it done and take the division back, the time is now. You certainly can't say the opportunity to do so won't be there for them as the season winds down.
The Cardinals (+550) are also a really good play inside the NL Central, but I'd aim a bit higher with the more potent Brewers.
New York Yankees (+1000)
This is probably Boston's baseball world, and we're all just living in it. Maybe so, but the New York Yankees have hung on all year and are still just 6.5 games behind the very best team in the majors.
The fact that the Red Sox are a staggering 91-42 (at the time of this writing) and aren't even that far ahead of the pinstripes has to be concerning for Boston fans.
To make matters worse, the Yankees are keeping themselves from falling behind despite Aaron Judge, Didi Gregorius, and Gary Sanchez all being on the shelf.
At full strength, it's quite arguable New York has the best offense in baseball.
When the Yankees are firing on all cylinders, their solid pitching is enough to combine with their excellent offense and make them a legit title threat.
That understandably puts them in play for the AL East, especially when you consider they still close out the year against Boston with two different three-game series.
If the Yanks somehow sweep both, they can make up that ground in a hurry. If they can cut their deficit down to just 2-3 games, just winning those series can put them in position to take back the division.
Summary
I honestly think there's even more value to take a long, hard look at.
I mentioned the Cardinals at +550, while the AL West isn't remotely close to being decided, and a collapse from the Atlanta Braves could always open the door for the Philadelphia Phillies (+260) and maybe even the Washington Nationals (+1400!).
The NL West is just so tight that the value isn't that appealing. I also think Atlanta is taking the NL East.
Washington is admittedly too far gone (8 games back), especially when you factor in that they kind of mailed it in by trading away Matt Adams and Daniel Murphy recently.
You can still look at these spots, but my favorite bet across the board is the Yankees. They're going to get healthy eventually, and earlier in the year, some would tell you they were truly the best team in baseball.
Boston has the best combination of top ace and offense, but their arms after Chris Sale aren't unbeatable.
In theory, Luis Severino, Masahiro Tanaka, and J.A. Happ give the Yankees a stable of pitchers that are plenty good enough (especially with that offense backing them) to take down anyone – including the Sox.
There are no guarantees, but the Yanks feel like sleeping giants. Three of their best bats have been shelved, and they all could come back just in time to lift the Yanks to the top of the division.
Considering their talent, their odds, and their clear path to pay off this wager, I think it's a flier bet worth taking on.
PICK
New York Yankees
+1000