The 3 Biggest Perks of Gambling at Online Casinos

Gambling is found around the world for a reason—the allure of playing games of chance with the possibility of winning big is a draw for people regardless of where they live or who they are.
That being said, it was long the case that you could only gamble in a casino, so many people who were attracted ended up not actually gambling—the casino atmosphere just wasn't for them.
When online gambling was invented in the early days of the internet, all that changed. Nowadays, you'll find people from all walks of life gambling online from the comfort of their own homes.
While casinos certainly have their advantages, there are a number of advantages to gambling at online casinos that the average gambler (who is used to gambling at a physical casino) just might not think about.
So today, I want to talk to you about why gambling online can be a superior experience to gambling in a casino and why you might want to try it. I've covered just a few of the reasons in this post. Here are 3 advantages of gambling online instead of in land-based casinos.
1. You Can Practice For Free at Your Own Pace
While so many of these types of lists start by talking about how much money you can win and how the games work, I want to focus on something a little bit different—how the experience for a new gambler is so much different as compared to the land-based casino.
I think the main reason that people who have no experience gambling avoid going to the casino is that the casino atmosphere can be absolutely overwhelming, even if you're the type of person who thrives on that kind of thing.
When you have little to no experience gambling, the last thing you want to do is spend your hard-earned money learning the craft in a place that seems filled with people who seem to know what they're doing. They're moving fast, they seem clear on the rules, and all the while, people are smoking and drinking and laughing and crying and cheering and having all sorts of drama.
Online casinos put all that nonsense to bed. You're playing from the comfort of your own home, at your own pace (or at least, at a pace that's equal for everyone). You don't have to worry about veterans staring you down for not knowing what you're doing. You don't have to worry about people being rude if you make a mistake. You don't have to worry about feeling judged.
But perhaps more importantly, you can learn the rules of the game, and you can usually do so for free! Sure, there are definitely casinos out there that have classes where you can learn the rules of the different games and practice, but not indefinitely. Those classes end, and then you're thrown to the wolves, so to speak.
You essentially have to pay to learn, even if the initial class is free, because it's practice that makes perfect, and the only practice you can really get is out on the tables with real money.
When you're playing online, you'll find that almost all online casinos allow you to play different games for free. You can spend as much or as little time as you like playing each game, learning the moves, learning how things work, and getting a good feel for it.
Some of the games have tutorials that you can go through to learn before you start playing for free. And once you're ready to spend a little money, you can start slow. Many of these games allow you to literally make bets of a few cents. You can try out your newfound skills using real money, but money that you won't be kicking yourself over if you lose.
Check out our list of the best online casinos for low deposits if you want get started with a small bankroll.
2. You Can Gamble in Peace and Quiet
Once you've gotten used to the ebb and flow of the games and you feel like you really know what you're doing, another benefit comes into play—peace and quiet.
So many casinos are loud and noisy and overwhelming. Even when you know what you're doing, you're still going to get distracted. One of the big drawbacks (in my opinion) of gambling in a casino is that other players may try to strike up a conversation.
Now, if that's your thing and you love talking to people about gambling (or whatever), I completely understand. But for me, when my money is on the table, I'm not interested in talking to some half-drunk idiot about his favorite song or what he does for a living. I'm interested in winning!
That peace and quiet factor goes a long way. I don't know about you, but I find all the lights and noise and sounds of a night out draining. I can't keep playing as long as I'd like to, and I often call it quits before I'm really done—mostly because I'm tired!
Playing at home, I never run into that problem in the same way. I often play on my bed from my laptop. I can eat snacks and grab drinks as much as I like. I can lay back in all my cozy pillows, and if I want, I can put a movie on in the background or listen to some music.
I think the music angle of gambling online is really underrated. I know more than a few people who really need good music to stay connected to what they're doing and focus their attention. If you listen to music at work (and so many people do), you know that you're probably going to want some great tunes playing while you're making moves.
You can't really do that in a casino. And even if you've got headphones in, you might miss what people are saying, and when combined with all the noise and nonsense in a casino, it might be too overstimulating to really help you with your game.
3. You Can Save Money by Gambling Online
Now, I'm not necessarily talking about saving money in terms of the house edge, but that can absolutely be a factor here. You have to keep in mind that not all casinos are created equal—many of them, especially casinos owned by Native American tribes, are not required to follow many of the restrictions on that other casinos have in place.
What this means is that the rules might be very different, leading to a larger house edge and smaller payments for you. While online casinos can certainly have this same issue, online casinos have their rules easily available and all in one place. Not all casinos do. You can read over the rules at your leisure and find out if your money really does go farther at one particular online gambling website over another.
But that's not the main thing I mean when I say you save money by gambling online. What I'm talking about here are the very real costs of going to the casino.
You have to pay money (in the form of gasoline) to get there. While it's true that some casinos do have free drinks, not all do, and you're usually limited to a certain number of free drinks. If you end up paying for drinks, most of which are extremely overpriced, that's a lot of money out of pocket.
If you're hungry, they certainly have food, but that's overpriced, too. If you run out of money and want to keep playing, you have to pay an ATM fee. At almost all casinos, you're expected to tip your dealer if you're doing well, and you're certainly expected to tip your waitress. There goes some more money. If you paid for valet parking, you have to tip for that as well.
And on top of all this, if you had a little too much to drink, you have to pay for a taxi or Uber to get home (and then another to get your car back)—those guys and gals like tips, too—and if you end up staying the night at the hotel, you have to pay for that.
Let's hope you at least don't end up with drunken munchies in the hotel—you might end up spending a fortune on room service alone.
All of this adds up. When you're playing online, you can drink your own drinks (which cost significantly less and which you can save money on by purchasing in bulk). You can eat your own food (again, there's a savings because you're buying from the grocery store and not a single meal). You're not paying for transportation or lodging. You're not paying for tips unless you order a pizza.
Overall, you end up saving a ton of money by gambling online. It's absolutely worth it if your goal is to make money gambling and not just to get some entertainment.
Those are the 3 big advantages to gambling online, but there are many more. Is there anything you think I left out? Let me know in the comments.
AUGUST
Casino of the Month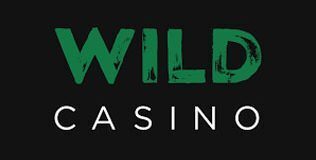 Welcome Bonus
250% up to $5,000
Read Review
Visit Site