Early 2023 Razzies Odds and Prediction for Worst Movie

The annual Golden Raspberry Awards are a great way to keep Hollywood actors and actresses modest. They remind them that not everything they make is of the highest quality and this award show hopefully inspires them to make more box-office-worthy movies for us to enjoy.
After a long hard day of work, some people like to relax by watching a good movie. You must be cautious, though, as choosing the wrong film can potentially make things worse.
We need something like the Razzies to let the filmmakers know that their performances and projects were not up to standard. Nobody wants to waste their time watching a bad movie when it should be a pleasurable escape from reality.
That said, we have a new batch of questionable movies that came out over the past year. These flicks prompted the release of the early 2023 Razzies odds for Worst Film. Let's see which movies we can bet on to win the award on the best entertainment betting sites.
Early Worst Film Odds at the 2023 Golden Raspberry Awards
365 Days: This Day (+175)
Morbius (+350)
Love, Sex, and Pandemic (+800)
The Bubble (+800)
The King's Daughter (+1000)
Panama (+1000)
Blacklight (+1000)
Jurassic World: Dominion (+1200)
Titanic 666 (+1200)
Fistful of Vengeance (+1200)
Interceptor (+1400)
Good Mourning (+1400)
Firestarter (+1400)
Cheaper by the Dozen (+1800)
Mother Schmuckers (+1800)
The Weekend Away (+2000)
The 355 (+2000)
Memory (+2000)
Big Gold Brick (+2200)
The Mystery of Marilyn Monroe (+2200)
Here are the 2023 Golden Raspberry awards odds for Worst Film. These are the top 20 movies in contention to win the award, while you can find the rest of the list on BetUS.
BetUS is one of the best places to gamble for real money online, so head over there for all your betting needs.
You might not have been aware that the Razzies betting odds were available in the past, so make sure you get in on the action this year. Some of you might have made the expensive trip to the movie theaters to see one of these movies and felt like you wasted your money.
Now is your chance to win that money back by betting on the Razzie Awards odds. If a movie was incredibly disappointing to you in the past year, there's a good chance it's on the list.
Let's say you bought four tickets for your family to see the new Jurassic World: Dominion movie for around $40. I'm guessing you also bought their overpriced popcorn and maybe a drink or two to bring your total to more than $60 for the trip.
That could feel like a waste of $60, depending on your experience. However, with the 2023 Razzies odds offering (+1200) for Jurassic World: Dominion to win the Worst Film award, you can win back your money and some.
A $10 bet on the film to win would give you $120 back. That would reimburse you for the $60 you spent to see the movie while also giving you an additional $60 to see another.
If that sounds like something you want to give a shot, head to BetUS to find the Razzies Worst Film odds for 2023, or check out some other sites below.
Where to Bet on the 2022 Razzie Awards
How We Rate

Safety & Security
You should be able to gamble online without fear. So we only recommend licensed sites that use the latest security and encryption techniques.

Bonuses
Maximize your bankroll with fantastic bonuses. Our recommended sites offer valuable bonuses with fair terms and conditions, including manageable wagering requirements.

Games & Betting
The best sites have the best wagering options. That's why you will find extensive games and betting opportunities on our recommended sites.

Banking
Getting your money to and from your account shouldn't be a hassle. We only recommend sites with a variety of convenient banking methods, including cryptocurrency and e-wallets.
Why 365 Days: This Day Is Favored to Win
To clarify, winning a Razzie Award is not something you should be proud of. In fact, it's quite the opposite. So, for the Netflix film 365 Days: This Day to be the front runner in the Razzies odds for Worst Movie, it had to be absolutely terrible.
Newsflash; it was! But don't take my word for it. See for yourself.
It's basically another Fifty Shades of Grey movie, but impossibly worse. The story doesn't make any sense, and the acting is terrible, which means there's no redeeming quality of the film.
The story is about a man named Massimo, who falls in love at first sight with a woman named Laura. After celebrating her birthday with her friends, she's kidnapped by Massimo. Unfortunately, hardly any of the plot is revealed for a long time, leaving the viewers confused for too long.
Finally, Massimo reveals that he planned to kidnap Laura and "give her a chance to fall in love with him," which is twisted, to say the least. It's basically Massimo trying to force Laura into having Stockholm Syndrome, which is where abduction victims fall in love with their captors.
Now it would have made a little bit of sense for the plot if Laura tried escaping in a dramatic fashion, but sadly that's not how it went. Instead, Massimo's master plan ends up working, and Laura falls in love with him inexplicably.
As for the ending, a rival gang of Massimo ends up killing Laura for some odd reason.
The worst part of it all? It's a whopping one hour and fifty minutes long. This film is just an incredibly long waste of time and has no satisfying moments at any point.
After seeing how poorly this film was executed in all aspects, it's no surprise to see it at the top of the 2023 Razzies odds for Worst Film.
Reasons to Not Bet on 365 Days: This Day
There is a solid case to bet on this movie to win the Worst Film award. I'm surprised that the Worst Movie odds for 2023 aren't in negative territory. That said, there could be a couple of reasons why you shouldn't bet on 365 Days: This Day to win the award.
The first reason is that these types of awards are often unpredictable. It's hard to predict just how much the voters hate each movie. If some critics give it a slight boost for pleasing visuals or a great musical score, it might give another movie a better chance of winning the award.
Another reason to avoid betting on this film is that it wasn't as popular as others on the list. So it might have been a letdown, but I don't think anyone had high expectations for it.
The final reason is that the 2023 Golden Raspberry Awards odds aren't as profitable as other options. For example, if you bet $100 on this film to win, you would win $175. On the other hand, betting $100 on "Panama" at (+1000) would win $1,000, which is a lot more bang for your buck.
At the end of the day, this movie was extremely underwhelming and deserved to be at the top of the Razzies' Worst Film odds. If you are looking for more successful projects, check out our 2023 Oscars preview below.
Other Movies That Could Win Worst Film at the 2023 Razzies
There are many options for what will win the Worst Film at the 2023 Razzies outside of the favorite. 365 Days: This Day was downright atrocious, but it wasn't as big a letdown as some other films.
Let's look at three more options that would make for better bets that also have more profitable Razzie Awards odds.
Morbius (+350)
Don't be fooled by the 71% audience score on Rotten Tomatoes for Morbius; the film was possibly the biggest flopper in the past year. The 16% score on the Tomatometer is a better representation of this movie.
Morbius became quite popular, but it wasn't because of the film itself. Instead, people began making memes online about the movie, imagining Jared Leto's character saying, "It's Morbin' time!" It quickly became one of the most popular memes in quite some time.
Of course, Jared Leto had to ruin it by making his own post on the running joke.
What time is it? pic.twitter.com/IuWR72WCc9

— JARED LETO (@JaredLeto) June 3, 2022
No, Jared, we aren't laughing with you; we are laughing at you. Morbius was astonishingly bad considering that not only did it flop once, but twice in theaters.
The domestic box office at release was just $39 million, way less than the budget of $74 million. Thanks to the wildly popular meme online, execs decided to give it another shot and re-release it. Their plan didn't work out in the slightest, flopping even harder for $10 million.
But are we supposed to feel bad for someone with a history of sexual misconduct?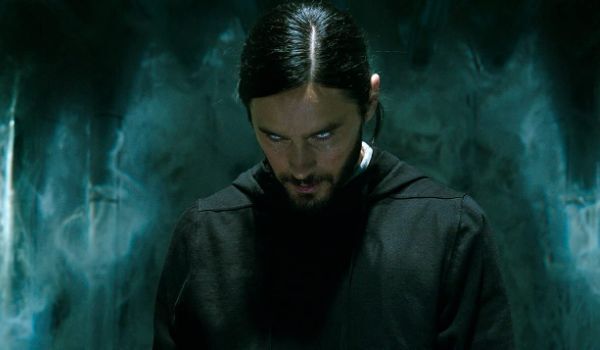 The Bubble (+800)
First, let's set things straight: pandemic jokes are just lame. With coronavirus deaths now over 1 million in the United States, making jokes about one of the most depressing moments in our lifetime has never really been in good taste, in addition to being low-hanging fruit.
When a movie like The Bubble is released, it wasn't surprising to see it flop. Judd Apatow's film was given a 21% score on the Tomatometer and a 31% audience score. The movie was an overwhelming disappointment with a showtime north of two hours and a cast filled with talent.
Usually, a strong cast can save you from a poor script, but that wasn't the case here. Instead, the plot was one of those "movies within a movie" stories, where the cast had to fight through a pandemic when making their own film.
It's also a reminder of how different famous people live from ordinary people.
Celebrities proved just how out of touch they were with the real world when they made that idiotic conjoined song a couple of years ago and cried about not being able to leave their mansions. This film does not reflect any better on their ability to get in touch with the rest of the population.
In addition to lame pandemic jokes, they were making a movie based on Jurassic Park. Which is a good segway into the next film on our list.
Jurassic World: Dominion (+1200)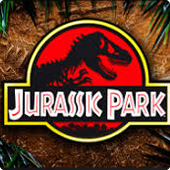 The latest Jurassic World movie may not have flopped at the box office, but it wasn't very satisfying. Seriously, how often will we watch Chris Pratt stick his hand out in caution to a dinosaur? These movies are insanely predictable, and you already know what happens before seeing them.
Every Jurassic Park/World movie is about something going wrong with scientists, and then everyone runs around almost getting eaten by dinosaurs. It's like the Fast & Furious franchise: how much will they milk the same idea?
The critics gave it a 30% score on Rotten Tomatoes, while the audience liked it more at 77%.
It was also a nightmare behind the scenes, taking 18 months to film and over 40,000 COVID-19 tests. A lot of the $165 million budget was spent on protocol guidelines, which means it could have profited more money.
Since the last Jurassic World movie (Fallen Kingdom) came out in 2018, they probably could have waited a couple more years to do this one.
At the end of the day, watching movies with the same concept over and over is tiring. It also rewards lazy writing in my eyes. When will we be able to see something new and exciting for once?
Best Longshot Bet to Win Worst Film
The movies we mentioned above all have reasonable chances to win and reasonable prices for their Razzie Awards odds. However, before we make our final prediction, we have one more sleeper bet for you.
That would be none other than the Stephen King-inspired film, Firestarter. Unfortunately, not even Zac Efron's looks could save the movie from critics' abysmal 11% score. To be honest, nothing about this film intrigued me when I saw its trailer.
Take a look for yourself.
Does it get any cornier than the "liar, liar, pants on fire" line? Hearing a little girl scream like that over and over is also like nails on a chalkboard. Unfortunately, nothing was intriguing about this film, and the critics said the plot was wildly unengaging as well.
The only thing that was set on fire was this movie when it came out. Of course, a $12 million budget is quite low for a film these days, but a worldwide gross of $14 million didn't make it wildly profitable by any means.
If it wasn't for the famous Stephen King book, there's a chance that this film would have performed even worse.
Maybe casting Zac Efron in a father-figure role wasn't the best idea, considering his best movies were comedies where he plays a young, charming character that capitalizes on his good looks.
Nonetheless, Firestarter was a terrible movie that definitely upset some Stephen King fans, making for a great sleeper bet to win the Worst Film at the next Razzie Awards.
Betting on the 2023 Razzies Worst Film Award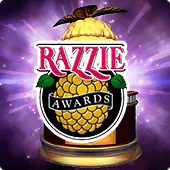 The choice is yours when betting on the 2023 Razzies odds. Unfortunately, there are a lot of terrible films to choose from, which is disappointing for the world of entertainment when you think about it.
Hopefully, the Razzies will inspire movies to do better, as the ones of the Worst Film odds are certainly the worst of cinema. As far as my early prediction for who wins Worst Film next year, there are multiple that can take the cake.
Considering the lack of expectations, I will steer clear of the favorite and take Morbius (+350) as my pick for now.
You could also bet on multiple longshots and still make a decent profit, as Firestarter and The Bubble have good value in their 2023 Golden Raspberry Awards odds.
Be sure to go to the top Razzies betting sites to get your early predictions for this upcoming ceremony.
Razzies Betting Sites
AUGUST
Casino of the Month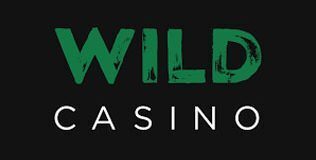 Welcome Bonus
250% up to $5,000
Read Review
Visit Site