Odds and Prediction for the 2023 NHL MVP Award

The 2022 NHL season saw Auston Matthews win his first Hart Memorial Trophy. Matthews denied Connor McDavid a chance to become the second player in the 21st century to repeat as MVP.
The 2023 Hart Trophy odds have high hopes for McDavid, as he opens as the favorite. Can the 25-year-old add to his already impressive resume?
We're a few months from the start of the 2022-23 NHL regular season, so we'll see the odds change. Bettors can monitor these sites to wager on the Hart Memorial Trophy.
Where to Bet on the 2023 Hart Trophy
How We Rate

Safety & Security
You should be able to gamble online without fear. So we only recommend licensed sites that use the latest security and encryption techniques.

Bonuses
Maximize your bankroll with fantastic bonuses. Our recommended sites offer valuable bonuses with fair terms and conditions, including manageable wagering requirements.

Games & Betting
The best sites have the best wagering options. That's why you will find extensive games and betting opportunities on our recommended sites.

Banking
Getting your money to and from your account shouldn't be a hassle. We only recommend sites with a variety of convenient banking methods, including cryptocurrency and e-wallets.
We've seen excellent work from the sportsbooks when it comes to betting on the NHL. It didn't take long to post NHL draft and free agency odds. Now, they've shifted their focus to the 2022-23 season. Bettors should prioritize the Stanley Cup and NHL MVP.
You'll find the odds to win the 2023 NHL MVP across the top NHL betting sites. Which site should you choose? The choice is yours, but it's imperative to pick a site that makes you feel comfortable with your money.
The best sportsbooks often have sign-up bonuses if this is your first time wagering on a particular site, and the above options tend to check all of the necessary boxes.
2022-23 NHL MVP Odds
We knew Connor McDavid would open as the favorite, but how would the 2023 Hart Memorial Trophy odds view everyone else? Former NHL MVPs Auston Matthews and Leon Draisaitl have the best chance to defeat McDavid.
Nathan MacKinnon has the best chance among players looking for their first MVP. He is one of three Colorado Avalanche players among the top contenders.
Cale Makar and Igor Shesterkin are the only non-forwards among the top contenders. We'll discuss it later, but it's extremely tough for a defenseman or goalie to win the Hart Memorial Trophy.
Check out the complete list of NHL MVP betting odds at Bovada.
Why Is Connor McDavid the Hart Trophy Favorite?
The simple answer to this question is that Connor McDavid is the best player in the NHL. He had superstar potential coming into the NHL and has lived up to the hype.
McDavid turns 26 in January, but the seven-year veteran has two MVPs and seven All-Star Game appearances. Last season, he led the NHL with 123 points. He set career highs across the board with 44 goals, 79 assists, and 123 points.
The 2020-21 season only featured 56 games. His overall numbers couldn't match players with an 82-game season, but his points per game were on a record pace. Check out the highest mark since 1996-97.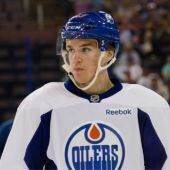 Connor McDavid: 1.88 (2020-21)
Mario Lemieux: 1.77 (2000-01)
Sidney Crosby: 1.61 (2010-11)
McDavid was on pace for 154 points. We've only seen three instances of a player clearing that mark since 1990.
Overall, McDavid has led the NHL in points four times and assists twice. Last season proved that he has room for improvement. Do you need another reason for his odds of winning the 2023 Hart Trophy?
McDavid should garner much interest for NHL MVP. Are you backing the favorite?
Top Challengers for the 2023 NHL MVP Award
It won't be easy to unseat Connor McDavid for NHL MVP, but anything can happen. Let's see how the top contenders can win the 2023 Hart Trophy.
Leon Draisaitl (+600)
The Edmonton Oilers have been fortunate to have two of the best players in the NHL. Connor McDavid has the spotlight, but Leon Draisaitl is a top-five player in the NHL.
Draisaitl didn't have as strong of a start to his career as McDavid. He cleared the 100-point mark in his fifth season. The following year, he won the 2020 NHL MVP after leading the NHL with 67 assists and 110 points.
Last season, the Oilers finally lived up to the hype. They advanced to the Western Conference Finals, losing to the Colorado Avalanche. Draisaitl had an elite performance in the playoffs.
Connor McDavid finished No. 1 in playoff scoring with 33 points. Leon Draisaitl was No. 2 with 32 points.

Their postseason ended three weeks ago. Insane.

— Charlie Roumeliotis (@CRoumeliotis) June 27, 2022
Being teammates with McDavid is great for team success, but it likely doesn't help Draisaitl's MVP case. It's tough to have the spotlight unless McDavid misses time. His 2023 Hart Trophy odds would probably be better with a different team.
We've seen Draisaitl win MVP while sharing the ice with McDavid. I wouldn't highlight him if I didn't think he could win the Hart Trophy.
Nathan MacKinnon (+1000)
The NHL has seen a high success rate for high draft picks. Let's keep the trend going with 2013 No. 1 pick Nathan MacKinnon. Like Leon Draisaitl, MacKinnon was a late bloomer.
MacKinnon failed to clear 65 points in his first four seasons, but he broke through with 39 goals, 58 assists, and 97 points in the 2017-18 season.
The biggest issue with MacKinnon's MVP case is staying healthy. He hasn't played 70 games in two of the last three seasons. Is points per game enough to claim MVP? If so, MacKinnon has a strong chance to contend with Connor McDavid and Draisaitl.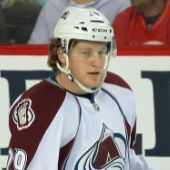 Connor McDavid: 1.63 Points Per Game
Leon Draisaitl: 1.47 Points Per Game
Nathan MacKinnon: 1.35 Points Per Game
That represents the league leaders in points per game over the last three seasons. MacKinnon is a step behind McDavid and Draisaitl, but the deficit is built into the odds to win the 2023 Hart Trophy.
MacKinnon has been a great postseason performer in his career. He needs to play at that level to win MVP. We know MacKinnon has the team advantage in the MVP battle. The early 2023 Stanley Cup odds have the Colorado Avalanche as the favorite.
Top Value Picks for the 2023 Hart Memorial Trophy
It's not uncommon to see a sleeper claim the NHL MVP. In the last ten years, Leon Draisaitl and Carey Price had (+4000) odds or worse in their MVP seasons.
Check out my top sleepers from the odds for the 2023 Hart Trophy.
Nikita Kucherov (+1500)
The Tampa Bay Lightning holds the gold standard in the NHL. They nearly became the first team in 40 years to win three consecutive Stanley Cups. Still, there's nothing wrong with three straight Eastern Conference titles.
Who is the best player on Tampa Bay? Steven Stamkos and Andrei Vasilevskiy have a good argument, but the odds of winning the 2023 NHL MVP give Nikita Kucherov the upper hand.
Kucherov is no stranger to the spotlight. He posted 85 and 100 points in back-to-back seasons. How would he follow that? By winning the 2019 Hart Memorial Trophy.
2019 MVP Nikita Kucherov had one of the most dominant scoring seasons of all time. Scoring 128 points his mixtape from that season is gross🔥🤮 pic.twitter.com/FM7EIi5TgG

— LigmaSports ®  (@SportsLigma) March 24, 2022
Kucherov led the NHL with 87 assists and 128 points. Connor McDavid has the edge with his points per game in 2020, but Kucherov's 128 points are the most in a single season in the last 25 years.
He dealt with injuries last season, but his 1.47 points per game were second to McDavid. His 2023 NHL MVP odds should be much lower than (+1500).
We know bettors will target the top player on the best team. The top US sportsbooks have the Tampa Bay Lightning in contention for another Stanley Cup. They could do so with Kucherov winning MVP.
Sebastian Aho (+4000)
We should see the Tampa Bay Lightning, Florida Panthers, and Toronto Maple Leafs battle for the Eastern Conference, but fans shouldn't forget about the Carolina Hurricanes. Carolina's coming off back-to-back division wins.
The Hurricanes are good enough to support an MVP contender. They don't have a true standout player, but Sebastian Aho is their best chance to have an MVP.
The 25-year-old has a pair of All-Star Game appearances in his six-year career. He recorded a career-high 83 points in the 2018-19 season, but last season was his best from a points per game perspective.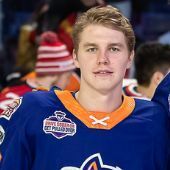 37 Goals
44 Assists
81 Points
1.03 Points Per Game
Aho should be approaching the prime of his career. We've seen many players elevate their game in their mid to late 20s. It wouldn't surprise me if Aho did the same.
You have to take a chance on the Hurricanes with Aho's MVP odds. It'll be tough to win MVP unless Carolina becomes a legit Stanley Cup contender. Aho's (+4000) odds mean you don't have to place a big wager.
There's enough potential to consider Aho for the Hart Trophy. He could become the latest sleeper to win the award.
NHL MVP Betting Tips for 2023
Are you wondering how to wager on the 2023 NHL MVP odds with the season over two months away? My betting tips should help you find the top targets.
Target Players on a Playoff Team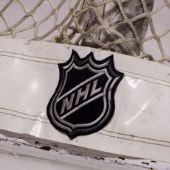 This isn't a complex betting tip, but there are many great players on bad teams that it's worth mentioning. It'll be tough for a great player to have MVP consideration if their team isn't in playoff contention.
The numbers are great, but your impact on the team outweighs those numbers. The 2023 Hart Memorial Trophy odds value players on a Stanley Cup contender. Check out the NHL MVP winners on non-playoff teams.
Al Rollins: 1954
Andy Bathgate: 1959
Mario Lemieux: 1988
We haven't seen an MVP from a non-playoff team in 30 years. Jarome Iginla nearly accomplished this in 2002 but lost by three votes.
I would examine the Stanley Cup odds before making my NHL MVP pick. Johnny Gaudreau finished fourth in MVP voting last season, but he signed with the Columbus Blue Jackets. He might not be a great pick in 2023, with Columbus holding (+10000) odds.
Steer Clear of Goalies and Defenseman
You may have noticed that I solely focused on forwards for the 2023 NHL MVP. There are many great goalies and defensemen in the NHL, but they have an uphill battle for NHL MVP.
The 2023 NHL MVP award odds have Cale Makar and Igor Shesterkin among the top contenders. Both players are coming off great seasons, but they didn't win MVP. In fact, only one non-forward has won MVP since 2003.
Carey Price wins Hart Trophy, awarded to NHL's MVP. He is 1st goalie to win an award since Jose Theodore in 2002. pic.twitter.com/iCWxzbhAzw

— SportsCenter (@SportsCenter) June 25, 2015
Carey Price led the NHL with a 1.96 GAA and a .933 save percentage. His Montreal Canadiens finished with the second-most points. It'll take a great season between the player and team to contend as a goalie or defenseman.
This likely stems from goalies and defenseman having their own awards. We often see the same dilemma with pitchers in the MLB. Their season has to be better than others to win MVP.
Predicting the NHL MVP Winner in 2023
What will happen with the 2023 NHL MVP? We know to target forwards on playoff teams. That narrows the pool, but that leaves many options. Which direction am I going in?
The 2023 Hart Trophy odds have Connor McDavid as the favorite. I wish I could take someone with more value, but I can't pick against him. He continues to amaze me as he comes off a career year. He'll be hungry after the Edmonton Oilers nearly made the Stanley Cup.
Are you ready to make your Hart Memorial Trophy prediction? Check out the top NHL sportsbooks to make your pick.
Best NHL Sportsbooks
AUGUST
Casino of the Month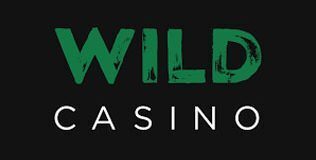 Welcome Bonus
250% up to $5,000
Read Review
Visit Site