Odds and Prediction for the 2022-23 NBA ROY Award
We're less than a month removed from the 2022 NBA draft, but the Rookie of the Year has begun to take shape. The NBA Summer League has given bettors a good indication of which rookies will battle for the award.
We've seen the top picks have strong performances in the Summer League, but who will open as the favorite? We'll find out with the 2023 NBA Rookie of the Year odds.
It's impossible to place your wager without knowing where to bet. Let's check out the best sites for betting on the NBA Rookie of the Year this season.
Where to Bet on the 2022-23 NBA ROY
How We Rate

Safety & Security
You should be able to gamble online without fear. So we only recommend licensed sites that use the latest security and encryption techniques.

Bonuses
Maximize your bankroll with fantastic bonuses. Our recommended sites offer valuable bonuses with fair terms and conditions, including manageable wagering requirements.

Games & Betting
The best sites have the best wagering options. That's why you will find extensive games and betting opportunities on our recommended sites.

Banking
Getting your money to and from your account shouldn't be a hassle. We only recommend sites with a variety of convenient banking methods, including cryptocurrency and e-wallets.
What goes into finding a good site for making your NBA ROY prediction? For starters, you must find a site that makes you feel safe with your money. I would look for a site that offers the best sign-up bonus if this is your first time visiting the site.
Bettors can scan each site to find the best value. That'll give you a better chance to profit if your top pick wins Rookie of the Year.
You shouldn't have an issue finding the NBA Rookie of the Year award odds. Then, you can decide on your top pick.
Whatever your criteria is for picking a site to place bets on the NBA, the above options have you covered. You can check out the details in the tables, or go ahead and visit the sites themselves now.
Sites aside, there is a lot to consider before betting on who will win the 2022-23 NBA ROY award. Let's get that process rolling with a look at the latest odds.
Updated Odds to Win the 2022-23 NBA ROY
It didn't take long for the NBA ROY betting odds to change. The NBA ROY post-draft odds had Paolo Banchero as the favorite, with Chet Holmgren at (+575). Banchero remains at the top, but Holmgren has joined him after a great Summer League performance.
The early 2022-23 NBA Rookie of the Year odds had Jabari Smith Jr. at (+350), but he has fallen behind Jaden Ivey. I haven't seen a significant reason for the drop, so that could be a chance to find value.
Ochai Agbaji is the only non-top ten pick among the contenders. Feel free to read our site review of Bovada before viewing the complete list of NBA Rookie of the Year award odds.
Bet on the NBA ROY at Bovada
Bovada provides the full list of odds. Feel free to read a site review before visiting the site.
Why Is Chet Holmgren the Favorite to Win?
Chet Holmgren was the No. 2 pick, but the early ROY odds didn't have him close to Paolo Banchero. However, he became the favorite after an outstanding Summer League debut.
Holmgren dazzled with 23 points on 4-6 three-point shooting. We can't forget his impact on the defensive end, recording seven rebounds and six blocks.
A 7'0" that can knock down three-pointers? That's a big reason he has the best odds to win the 2023 NBA Rookie of the Year. Check out his numbers in four Summer League games.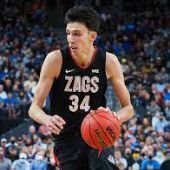 15.5 points
9.2 rebounds
3.5 blocks
41.2 three-point percentage
How can a player block over three shots per game while knocking down 40 percent of his three-pointers? That versatile skill set isn't something we've seen in the NBA. Holmgren will receive much attention throughout the 2022-23 season.
My 2022 NBA rookie season props are high on Holmgren. The Oklahoma City Thunder will give him every chance to succeed in his rookie season.
Did the sportsbooks overreact following an amazing Summer League performance? They likely didn't have a choice as the betting market favored Holmgren winning Rookie of the Year.
Why Isn't Chet Holmgren a Good Bet?
No one is handing Chet Holmgren the 2022-23 NBA Rookie of the Year. He has been impressive in the Summer League, but he's not the only one. If nothing else, you can argue he doesn't present as much value as other players.
Holmgren's performance in the Summer League came against young big men. There are still concerns about his 195-pound frame against veteran NBA centers. Can he maintain the same performance against those players?
Playing back to back, 195-pound Chet Holmgren is having some issues tonight in Summer League vs a baby bull named Kenneth Lofton Jr, who has occasionally driven on and bullied Holmgren. This will be his biggest problem when the real games start. But he still has special abilities

— Skip Bayless (@RealSkipBayless) July 7, 2022
No one doubts Holmgren's talent and skill set, but can he exceed without putting on more muscle? We'll find out in the regular season, but the uncertainty may cause people to not have him as their NBA Rookie of the Year prediction.
I fully expect the Oklahoma City Thunder to evaluate their young players, including Holmgren. However, he won't be the first option, with Shai Gilgeous-Alexander running the show. Lu Dort should be the second option.
We'll talk about Paolo Banchero, but you wonder who he's battling for the top-scoring role. That'll hurt Holmgren's Rookie of the Year chances.
There's a reason Holmgren has the best odds, but we don't know anything until we see him in the regular season.
Can Paolo Banchero Reclaim the Top Spot?
Technically, Paolo Banchero remains the favorite to win NBA ROY, but he's the co-favorite. Also, we know the media has talked much more about Chet Holmgren than Banchero. How can he reclaim that attention?
We know the Orlando Magic surprised people by taking Banchero over Jabari Smith Jr. We'll see how the move looks in a few years. Still, I believe Banchero with the Magic has a much better chance of winning Rookie of the Year than if Smith went to Orlando.
Banchero had an impressive Summer League performance, averaging 20.0 points, 6.0 assists, and 5.0 rebounds in two games. He was so impressive that the Magic shut him down following two games.
His passing caught my eye in the Summer League.
It's only been two Summer League games and Paolo Banchero has already shown how lethal he is as a creator with all the different passes he can make.

Reads in transition, thru tight windows with zip, off a live dribble on the attack, back to the basket. Elite playmaker at 6-10. pic.twitter.com/xVeqFJqeMo

— Kyle Irving (@KyleIrv_) July 10, 2022
We didn't see that aspect of his game at Duke. This will allow him to act as a point forward with the Magic. Orlando doesn't have many top-tier players, meaning Banchero will need to have a big role.
That plays into the 2023 NBA Rookie of the Year odds having him as a top contender. His biggest competition for scoring is Cole Anthony and Wendell Carter Jr.
Orlando clearly liked what they saw in the Summer League. They likely won't be a great team, but Banchero should become their top player. His increased playing time will go a long way towards winning NBA ROY.
Will Motivation Lead Jabari Smith Jr. to the ROY?
In the weeks leading up to the NBA draft, the top NBA sportsbooks had Jabari Smith Jr. as a big favorite to be the No. 1 pick. The odds went higher in the closing days, but no one expected the Orlando Magic to go in a different direction.
Ultimately, they selected Paolo Banchero, with Smith falling to the Houston Rockets. Smith didn't expect to be in Houston, but he'll enter the NBA with a massive chip on his shoulder. Will that lead to Rookie of the Year?
Smith wasn't on many people's radar ahead of last season, but an outstanding freshman season at Auburn moved him to the top of draft boards.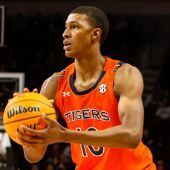 16.9 points
7.4 rebounds
42.0 three-point percentage
Surprisingly, we haven't seen great offensive numbers in the Summer League. Perhaps that's why his NBA ROY betting odds have taken a dip. Still, we've seen him put up solid defensive numbers.
He's averaging 8.3 rebounds, 2.3 steals, and 1.3 blocks. He played with 7'0" center Walker Kessler at Auburn, so we didn't see him have a chance to showcase his defense. I believe we'll see that with Houston, especially after trading Christian Wood.
Is defense enough to give him the upper hand over Banchero? Probably not, but it could be the deciding factor if they post similar offensive numbers.
Can Jaden Hardy Become the Lowest Draft Pick to Win ROY?
The NBA Rookie of the Year award odds focus on the top draft picks. You rarely see a player picked outside the top 10 compete for ROY. However, I have my eye on Dallas Mavericks' second-round pick Jaden Hardy.
Hardy was a top prospect out of high school but opted to join the G League. He struggled with shooting but averaged 17.7 points, 4.6 rebounds, and 3.2 assists.
Did the Mavericks land a second-round steal? It looks that way following his first Summer League game.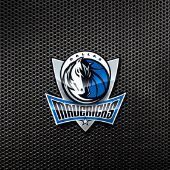 28 points
4 rebounds
3 assists
9-19 field goal shooting
Hardy impressed many people with a stellar performance. It's not crazy to make him your NBA Rookie of the Year prediction, as his (+3500) odds are in line with lottery pick Jeremy Sochan.
It'll be interesting to see his role with the Mavericks. The lack of playing time prevents lower draft picks from competing for Rookie of the Year. There could be a path to more playing time for Hardy.
Jalen Brunson left the Mavericks to sign a four-year deal with the New York Knicks. Spencer Dinwiddie should be the backup point guard, but Hardy can fill that void for the shooting guard position.
Team record usually doesn't play a factor in NBA ROY, but the updated 2023 NBA Finals odds have Dallas higher than Hardy's competitors.
Betting Tips for 2022-23 NBA Rookie of the Year
Do you need more assistance with your betting pick on your NBA Rookie of the Year? My betting tips should help with your NBA ROY prediction.
Pick Players with Maximum Playing Time
Not every rookie is going to enter the NBA with a prominent role. We likely won't see many players in the starting lineup. It'll be tough for those players to compete for Rookie of the Year.
It's imperative to make your NBA ROY pick with playing time in mind. Check out the minutes per game for the last five players to win Rookie of the Year.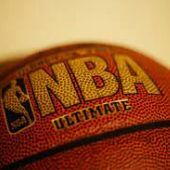 2018: Ben Simmons (33.7)
2019: Luka Doncic (32.2)
2020: Ja Morant (31.0)
2021: LaMelo Ball (28.8)
2022: Scottie Barnes (35.4)
Scottie Barnes, Ben Simmons, and Luka Doncic have ranked among rookies in the top seven for minutes per game since 2018. That's why the best sports betting sites have the top picks among the favorites.
The 31-minute per-game mark seems like the cutoff. LaMelo Ball showed it's possible, but I wouldn't count on it.
Don't Target Longshots
This is an interesting betting tip because we're always looking for value. Unfortunately, it's rare to see anyone aside from the top contenders win the 2022-23 Rookie of the Year.
Since 2004, only three players have won Rookie of the Year after opening the season with (+800) odds or worse. Malcolm Brogdon is the only player to accomplish this feat with odds worse than (+1300).
The 2016 NBA Draft

1ST PICK: Ben Simmons

UNDRAFTED: Fred VanVleet, Alex Caruso, Derrick Jones Jr, Danuel House, Damion Lee, Dorian Finney-Smith

ROOKIE OF THE YEAR: 2nd round pick Malcolm Brogdon (36) pic.twitter.com/KWqQnYFwIM

— Ballislife.com (@Ballislife) July 29, 2021
Brogdon is an outlier, as he averaged 10.2 points and 4.2 assists. You can take a chance on a long shot, but there's a small chance it happens.
Using that logic, the odds of winning the 2023 NBA Rookie of the Year feature about six players. Do you have the guts to pick a longshot?
You'd have to find a player on a contending team with a large role. That's the only way I see a longshot winning the 2023 NBA Rookie of the Year.
Predicting Who Will Win NBA Rookie of the Year in 2023
The 2022-23 NBA Rookie of the Year odds don't have many serious contenders. We know the top-five picks will be in contention, but can anyone crash the party?
I don't believe so, as I'm taking Paolo Banchero to win the 2023 NBA Rookie of the Year.
Banchero was my favorite prospect ahead of the draft, and his ROY hopes went up with the Orlando Magic. I didn't talk about Keegan Murray, but I wouldn't count him out.
He has looked impressive in the Summer League and enters the NBA as a pro-ready prospect. You can wager on him and any rookie with the top NBA sports betting apps.
August
Casino of the Month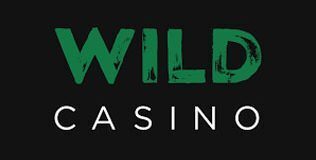 Welcome Bonus
250% up to $5,000