Early 2022-23 NBA MVP Award Odds and Analysis

The 2022 NBA MVP race brought an exciting battle between Nikola Jokic, Joel Embiid, and Giannis Antetokounmpo. It appeared Embiid had the upper hand, but a late surge earned Jokic his second straight MVP.
Jokic has a chance to become the fourth player in NBA history to win three straight MVPs. However, the 2022-23 NBA MVP odds show he has plenty of challengers.
We're over three months from the start of the season, but it's never too early to explore the NBA MVP market. Let's check out the early NBA most valuable player odds.
Early 2023 NBA MVP Betting Odds
Giannis Antetokounmpo
+750
The odds above were taken from Bovada. You can bet with these odds now, or learn more about this site with our Bovada review. These odds represent the upper echelon of 2022-23 MVP contenders. Damian Lillard and Jimmy Butler are among the next group with (+4000) odds.
The 2023 NBA MVP odds have Luka Doncic as the favorite. The 23-year-old quickly established himself as one of the best players, making the All-NBA first-team in the last three seasons. Can he break through to win MVP in 2023?
Joel Embiid has finished second in MVP voting in back-to-back seasons. He was the favorite for much of the 2021-22 season but couldn't hold off a late surge from Nikola Jokic. Speaking of Jokic, his odds are outside the top five.
The 2022-23 NBA MVP award odds have a few intriguing names at the bottom. Stephen Curry won his first Finals MVP after leading the Golden State Warriors to their fourth title in eight years.
LeBron James remains one of the game's top players as he enters his 20th season. Devin Booker led the Phoenix Suns to the best record in the NBA.
Top Contenders for the 2023 NBA MVP Award
It's pretty common to see the winner of the NBA MVP come from the group of favorites. Let's check out the top contenders for the 2023 NBA MVP race.
Luka Doncic (+450)
We can't discuss the top MVP contenders and not highlight the favorite. Luka Doncic has quickly established himself as a top 10 player. He went from Rookie of the Year to a three-time All-NBA first-team.
Doncic has come close to winning MVP, finishing sixth or better in the last three seasons. You would think a player gets better with age, but Doncic's second season was the best of his early career.
Ultimately, I believe he enters the season as the favorite for his playoff success. Check out his numbers in the 2022 postseason below.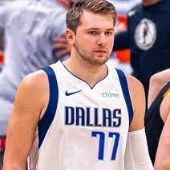 31.7 points
9.8 rebounds
6.4 assists
1.8 steals
The Dallas Mavericks made an impressive run to the Western Conference Finals, defeating the Phoenix Suns in the Conference Semifinals. Dallas fell short of the NBA Finals, but many believe Doncic was the best overall player.
That came on the heels of averaging 28.4 points, 9.1 rebounds, and 8.7 assists in the regular season. The 23-year-old has risen to the occasion numerous times.
Leading Dallas to the top of the Western Conference will go a long way towards winning MVP. The Mavericks had a slow start to the 2021-22 season but went 36-12 following a 16-18 start.
Jalen Brunson was Dallas' second-best player last season, but he left to sign with the New York Knicks.
Jalen Brunson's deal with the Knicks is for four years, $104 million, his agents tell @wojespn.

The deal includes a player option on the final season. pic.twitter.com/IQygy0vb4F

— ESPN (@espn) July 1, 2022
That won't help the Mavericks' chances to win the 2023 NBA Finals, but Doncic should take on a bigger role. I expect him to post the best numbers of his early career. The NBA MVP player, odds believe we'll see the same.
Nikola Jokic claimed MVP last season after carrying the Denver Nuggets to a 48-34 record. Doncic should post better numbers on a better Mavericks team.
Can he continue the trend of international players winning MVP?
Giannis Antetokounmpo (+750)
It's already interesting to debate about the best player of this generation. LeBron James holds the title, but if anyone can track him down, it's Giannis Antetokounmpo.
The 27-year-old should be in the prime of his career. That's a scary thought considering he's already a top-three player. Antetokounmpo has a Hall of Fame resume despite having 10+ years left in his career.
Will we see the two-time MVP add to his resume?
9 years ago today, Giannis Antetokounmpo was selected No. 15 overall in the 2013 Draft.

Giannis' resume at 27 is remarkable & already Hall of Fame worthy.

Giannis joined MJ as the only two players in NBA history with multiple regular season MVPs, DPOY, and a Finals MVP. pic.twitter.com/1tuFToSvqZ

— NBA Buzz (@OfficialNBABuzz) June 27, 2022
Antetokounmpo won the 2021 and 2022 NBA MVP. He finished third in last year's voting, but his numbers were slightly better than his MVP season.
He averaged a career-high 29.9 points, 11.6 rebounds, 5.8 assists, 1.4 blocks, and 1.1 steals. It's unbelievable to see his impact on both ends of the floor. There's no reason to believe he won't have another great season.
Milwaukee was among the top contenders after winning the 2021 NBA Finals. It looked like they were on their way to the Eastern Conference Finals before losing in the Conference Semifinals. Over the last six years, no one has a better record than the Bucks.
Milwaukee Bucks: 299-174
Toronto Raptors: 296-176
Utah Jazz: 294-178
In the last four years, the Bucks have 18 more wins than any other team. I fully expect them to be in contention for the top spot in the Eastern Conference. The top US sportsbooks allow you to wager on the Eastern Conference winner.
Antetokounmpo has been the driving force behind Milwaukee's success. I expect another big season as he pursues another NBA Finals trophy.
Perhaps the best thing for his MVP hopes is not dealing with voter fatigue. We often see that happen with a two-time MVP. Antetokounmpo should be a popular pick in people's NBA MVP prediction.
NBA MVP Sleepers for the 2022-23 Season
Nikola Jokic has won back-to-back MVPs with odds higher than (+1500). Who are the best candidates to replicate his success? Check out the top sleepers from the 2022-23 NBA MVP odds.
Jayson Tatum (+1200)
The Boston Celtics had one of the biggest turnarounds last season. Boston had a 25-25 record on January 28. They were borderline playoff contenders, but a 26-6 stretch vaulted them to NBA Finals favorites.
Boston fell short of winning the championship, but the NBA MVP betting odds believe Jayson Tatum has a strong chance to lead them to that point.
Tatum didn't have a great performance in the NBA Finals, but the 2021-22 season marked the best of his career. Take a look at his numbers.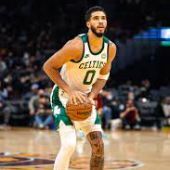 26.9 points
8.0 assists
4.4 rebounds
45.3 field goal percentage
Most people believe Tatum will be a future MVP. It feels like he's been around forever, but he's only 24 years old. It could be a few years before Tatum hits his prime.
The best player on the best team will always have strong MVP consideration. Well, the Celtics have become NBA Finals favorite following the acquisition of Malcolm Brogdon. Can Tatum lead them to the best record in basketball?
The NBA MVP award odds believe in Tatum and the Celtics. We shouldn't see a slow start like last season, clearing the way for Boston to be in the spotlight.
There should be plenty of motivation for the Celtics, but especially Tatum. He took much criticism following a disappointing performance in the NBA Finals. He'll be ready to prove that his performance was a fluke.
Many people have compared Tatum to Durant. Durant didn't win MVP until his seventh season. Tatum can one-up him with an MVP in his sixth season.
Tatum's odds to win the 2022-23 NBA MVP are just outside the top contenders. They should improve as Boston battles for the top spot in the Eastern Conference. Can Tatum cap it off by winning MVP?
LeBron James (+2000)
I hope you didn't forget about LeBron James because you know he'll be an interesting NBA MVP pick.
The Los Angeles Lakers were the biggest disappointment in the NBA last season. They were the favorite in the Western Conference but failed to make the playoffs. However, it was through no fault of James.
James is a four-time MVP, but his numbers were among the best of his career. He wasn't in the MVP conversation because of the Lakers' record.
James averaged 30+ points for the third time in his career. You cannot pinpoint Los Angeles' rough season on him. He would've been a top MVP contender if the Lakers competed. The 2022-23 NBA MVP odds don't have much faith, but I'd never count out James.
Ultimately, we'll need to see a better team performance from the Lakers before James returns to MVP consideration. Well, help could be on the way with a potential Kyrie Irving trade.
There's mutual interest between Irving and the Lakers. We've seen what James and Irving can do together. Irving only played 29 games last season, but he posted career numbers.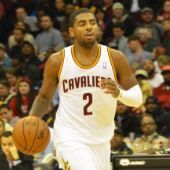 27.4 points
5.8 assists
4.4 rebounds
1.4 steals
41.8 three-point percentage
Irving will give the Lakers' title hopes a big boost. In turn, James will have a much better chance of winning MVP. It wouldn't surprise me if his 2023 NBA MVP odds improved following the trade.
James must stay healthy to be a top NBA MVP contender. He has missed 25+ games in three of his last four seasons. It's nearly impossible to win MVP if you don't play 60 games.
Still, James remains an elite player. He should break the all-time scoring record in a potential MVP season.
Betting Strategy for the NBA MVP
How does someone make an NBA MVP prediction with the start of the regular season over three months away? Perhaps my betting tips will help with your selection.
Focus on the Top Contenders
Typically, I'd recommend betting on a few sleepers and longshots because anything can happen before the regular season. However, the numbers show that top contenders are the way to go.
Nikola Jokic was a surprise MVP the last two years, entering the season with odds higher than (+1500). Check out the other MVP winners with odds higher than (+1000) since 2007.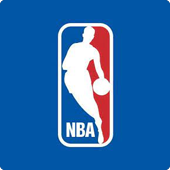 Derrick Rose: (+2500) (2011)
Stephen Curry: (+1600) (2015)
James Harden: (+1100) (2018)
You would think it happens more often, but it's tough for a non-top contender to win MVP. That bodes well for Luka Doncic, Joel Embiid, and Giannis Antetokounmpo.
Saying that, I wouldn't blame you if your NBA MVP pick were a sleeper. Jokic has surprised people in back-to-back seasons. There's value for anyone outside the top three winning MVPs.
The data shows that the NBA MVP award skews towards the top players.
Align Your Pick with a Championship Contender
We won't always see the player with the best numbers leading the MVP race. That typically happens when that player plays for a non-contending team. It's tough to claim NBA MVP by playing for a bad team.
Russell Westbrook (2017) and Nikola Jokic (2022) won MVP for a team that failed to win 60 percent of their games. Westbrook had a historic season, breaking the record for most triple-doubles in a season.
Jokic broke the record for the highest PER in a single season. He also led a Denver Nuggets team without two of their top players.
Aside from those players, we haven't seen an MVP play for a team with less than 50 wins in the 21st century.
We didn't see LeBron James contend for MVP last season for this reason. Make sure you check out the early 2023 NBA Finals odds to see the top contenders.
Who Will Win the NBA MVP in 2022-23?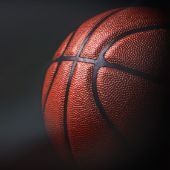 The 2023 NBA MVP odds have three players with odds below (+1000). They play for championship-caliber teams, so that's likely where we'll see the 2023 NBA MVP.
Giannis Antetokounmpo should enter the 2022-23 season as the best player.
I believe Antetokounmpo should've won MVP last season. I'm picking him to capture his third NBA MVP in five years. Milwaukee should be a championship contender, with Antetokounmpo leading the way. Honestly, Antetokounmpo would've been my pick whether he had (+500) or (+1500) odds.
Feel free to visit the top online NBA betting sites to wager on the 2022-23 NBA MVP.
AUGUST
Casino of the Month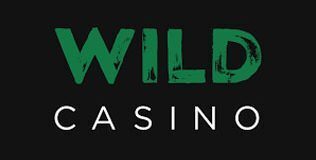 Welcome Bonus
250% up to $5,000
Read Review
Visit Site