Hide Bonus Offers
| | | | | |
| --- | --- | --- | --- | --- |
| #1 | Bovada Sports | 50% Up To $250 | Visit Site | Bovada Sports |
| #2 | BetUS | 125% Up To $2,500 | Visit Site | BetUS |
| #3 | MyBookie | 100% Up To $1,000 | Visit Site | MyBookie |
| #4 | Everygame | 100% Up To $500 | Visit Site | Everygame |
| #5 | BetOnline Sports | 60% Up To $1,000 | Visit Site | BetOnline Sports |
2022 WrestleMania Backlash Betting Guide – Odds, Predictions, and Picks

Looking to get your hands on 2022 WrestleMania Backlash betting odds? You've come to the right place, my friend.
A slew of rematches features in the WWE premium live event from Providence, Rhode Island, on Sunday, May 8. I'll be sharing the prices you can get on the likes of Ronda Rousey and Seth Rollins and making predictions for WrestleMania Backlash 2022 to help you choose your bets.
If you're still torn on who to bet on, I'll also provide some free 2022 WrestleMania Backlash picks. In other words, I've got you covered from back to front.
Let's cover where to bet on WrestleMania Backlash before going any further.
Best Sites to Bet on Wrestlemania Backlash 2022
We all want the best 2022 WrestleMania Backlash betting odds available. Of course, you're not going to find the best prices at bad sites.
Even if you did, do you want to take a risk in wagering on 2022 WrestleMania Backlash matches with sketchy sites? Of course not. Nothing should be more important to you, as a bettor, than your safety. Ensuring you and your sensitive information are protected is paramount to playing smart.
What if I told you that you could find some of the top 2022 WrestleMania Backlash betting odds with the safest sites online?
Perhaps you wouldn't be bowled over to learn that you can have the best of both worlds. Furthermore, if I were to add that you can also find the top markets for betting on the matches, would you be surprised?
The sites above are our recommended sportsbooks for those making betting picks for 2022 WrestleMania Backlash.
They are all 100% legal, trustworthy, and score highly with our WWE experts. If you're looking for the best betting experience you can find ahead of the big night of action in Providence, get signed up!
Odds for WrestleMania Backlash 2022
Bobby Lashley (+200) vs. Omos (-300)
A.J. Styles (-105) vs. Edge (-140)
Madcap Moss (-180) vs. Happy Corbin (+125)
Cody Rhodes (-325) vs. Seth Rollins (+220)
The Usos (-500) vs. RK-Bro (+300)
Ronda Rousey (-700) vs. Charlotte Flair (+360)
As promised, here are the lines for betting on the 2022 WrestleMania Backlash. The odds come courtesy of BetOnline, one of the best sites for betting on WWE fights out there.
There are some big fights to make WrestleMania Backlash betting picks for. And then there is Lashley vs. Omos.
I mean, do we need to see this one run back? Is there anyone who cares about watching a second match between this pair? Maybe. Maybe not. But one thing I know for sure is that there will be plenty placing bets on 2022 WrestleMania Backlash, regardless of who is fighting.
Thankfully, some matches are worth getting excited for. And if that's the case, you can also expect bettors to be interested in getting a piece of the action.
Bet on WrestleMania Backlash at BetOnline

Visit Site
2022 WrestleMania Backlash Card and Key Details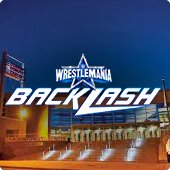 When: Sunday, May 8
Venue: Dunkin' Donuts, Center – Providence, Rhode Island
Broadcast Time: 8 pm Eastern Time (ET)
Where to Watch 2022 WrestleMania Backlash: WWE Network
We got the 2022 WrestleMania Backlash betting odds covered. Now let's see what we have to look forward to on Sunday, May 8.
If you're wondering when and where you can watch WrestleMania Backlash 2022, you can find details above.
As you can see, the broadcaster in North America is the WWE Network. If you're looking to watch wrestling from outside of this region, you'll need to check who is broadcasting Backlash in your country or area.
Looking to see what's what on the 2022 WrestleMania Backlash match card? Let's do that!
Full Fight Card for WrestleMania Backlash 2022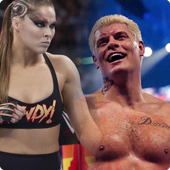 I Quit Match for the SmackDown Women's Championship – Charlotte Flair vs. Ronda Rousey
Winner Take All Tag Team Championship Unification Match – The Usos vs. RK-Bro
Cody Rhodes vs. Seth Rollins
Madcap Moss vs. Happy Corbin
A.J. Styles vs. Edge
Bobby Lashley vs. Omos
I'm not going to show you who is fighting at WrestleMania Backlash in 2022 without covering the fights.
That would be just…awful. So, here's how we are going to do this. I'll be making 2022 WrestleMania Backlash predictions detailing who I think will win all of the matchups above. Of course, if you're betting on the fights, you might want to know who wins and how.
If that's the case, I'll be providing betting picks for WrestleMania Backlash for you to look at. You don't need to take my word, of course. Feel free to mock them all you like. Don't come crying to me if you bet on Charlotte Flair's odds of beating Ronda Rousey and losing all your money.
Did I just let one of my 2022 WrestleMania Backlash predictions out of the bag? Keep scrolling, and I'll clarify that for you.
Bobby Lashley vs. Omos
Betting Favorite: Omos (-300)
Predicted Winner: Omos
Again, this one stunk worse than a two-year salmon in a cistern back at WrestleMania 38. But for some reason, we have a rematch.
I guess the most important thing here is to be positive, right? Well, let's say that the second fight between Lashley and Omos couldn't be anywhere near as bad as the first. Knock on wood.
So, what's changed since these two met at the biggest wrestling PPV of the year in April? I could start by pointing out MVP's position as Omos' new manager. That's kind of a storyline in itself. And something which should bring a much-needed bit of spice to this rematch.
Let's broach the topic of 2022WrestleMania Backlash predictions. After all, that's what some of you are here for.
So, Lashley got the job done last time around. As you can see from the latest 2022 WrestleMania Backlash odds, he's the dog this time around. I'm with the top WWE betting sites because Omos, especially with MVP behind him, should be favored for this match.
I'm betting on Omos to get his revenge and score a dramatic, late victory over his rival. The pinfall looks to be the way he gets it done, but I wouldn't exactly rule out something special. Therefore, the first pick in this 2022WrestleMania Backlash betting guide is to take the straight-up odds.
Match Prediction: Omos by Pinfall
Pick: Omos to Win (-300)
A.J. Styles vs. Edge
Betting Favorite: Edge (-140)
Predicted Winner: Edge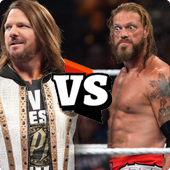 Another stinker at WrestleMania 38; fans were right to be disappointed at just how awful Styles vs. Edge was in Texas.
Most of us saw this fight as the best on the card. Two superstars are ready to throw everything, including the kitchen sink, at each other for our entertainment. The only problem was that it just never seemed to go anywhere. And that sucked.
But, remaining positive, I believe the rematch between Styles and Edge will be more than 24+ minutes of snooze material. They will have learned from last time that you cannot get in there and try too hard to create sparks. It must come naturally.
Anyway, Edge holds the bragging rights this time around. His pinfall victory will still occupy the mind of Styles, who gets a second bite of the cherry this time around. Can he make up for his shortcomings in Providence?
One of the greatest WWE heels of all time, Edge is pure entertainment. And he still has more to come.
Well, if you have hit up this 2022 WrestleMania Backlash betting preview expecting me to back Styles, that ain't gonna happen.
Damian Priest and Hall of Famer Edge's "Judgment Day" combine was announced on Raw on April 25. He is pumped up for another chance to get at Styles, and the momentum seems to be in his favor. Getting a second victory over another all-time great is within his reach and would set up a good narrative further down the line.
One of the easiest predictions for 2022 WrestleMania Backlash is a pinfall win for Edge. The odds are not available for that yet, but keep your eyes on the WrestleMania Backlash props markets to get yourself some extra juice.
Match Prediction: Edge by Pinfall
Pick: Edge by Pinfall (TBC)
Madcap Moss vs. Happy Corbin
Betting Favorite: Moss (-180)
Predicted Winner: Moss
Following his victory in the Andre the Giant Memorial Battle Royal alongside Drew McIntyre, Moss aims for the most important singles win of his career.
The top brass is seemingly willing to throw their full support behind him, which augurs his chances in this fight well. Although it would be easy to make 2022 WrestleMania Backlash picks based on what happened last time out, that also includes the revenge angle.
BREAKING: @BaronCorbinWWE and @MadcapMoss are done joking and ready for battle at #WMBacklash as announced on #TalkingSmack.https://t.co/OzUGfrZp3B pic.twitter.com/m9DbQRZCs9

— WWE (@WWE) April 23, 2022
Of course, Corbin has a lot of revenge to be potentially served up by this fight. The result did not go his way at WrestleMania 38, on a weekend when Romain Reigns beat Brock Lesnar.
That loss to McIntyre will particularly sting, especially as it included a huge helping hand courtesy of his former tag-team partner. Although he may be set up here to be a fall guy, I don't think he will get the win on the night.
Moss is the more marketable of the two with, the higher ceiling. And given the WWE's plans to make major stadium gigs the norm, they will be relying on guys like this to push them forward.
Yup. Gotta be Moss.
Match Prediction: Moss by Pinfall
Pick: Moss to Win (-180)
Cody Rhodes vs. Seth Rollins
Betting Favorite: Rhodes (-325)
Predicted Winner: Rollins
Is there a better fight on the 2022 WrestleMania Backlash card than this?
Depending on who you ask, this fight was the saving grace of WrestleMania 38. And I have a feeling that it will also be the headline maker when Rhodes and Rollins fight on May 9's pay-per-view.
This is the kind of matchup that makes 2022 WrestleMania Backlash predictions worthwhile. Two big stars that work well together inside the ropes, yet also have contrasting personalities and motives. It has everything for everyone.
lord give me the strength to get thru this day please pic.twitter.com/liCzxP10yR

— seth rollins laugh/ROLLINS VS RHODES AT WM 38 (@girlfrom_1998_) April 27, 2022
So, what about my 2022 WrestleMania Backlash picks for Rhodes vs. Rollins? Can we expect the WWE to flip the script and "allow" Rollins to lose back-to-back matches? That surely can't happen? I mean, there are rules and all.
Despite the narrative coming from certain sources, I see Rollins upsetting the applecart and pulling a sneaky win off here. Now, 2022 WrestleMania Backlash sleepers are few and far between, but Rollins has to be considered at plus money odds.
The obvious pick here is Rhodes. But somehow, that just doesn't sit right with me. There is far too much to be gained from the third fight between these rivals than there is to prop up the inevitable showdown between Rhodes and Roman Reigns.
Upset incoming!
Match Prediction: Rollins by Pinfall
Pick: Rollins to Win (+220)
Winner Take All Tag Team Championship Unification Match
Betting Favorite: The Usos (-500)
Predicted Winner: The Usos
The Usos vs. Randy Orton and Riddle. What can we expect from this one?
Well, I'm glad you asked. In a nutshell, I see The Bloodline taking another step toward complete ownership of WWE by beating Randy Orton and Riddle in the penultimate match of the night. For me, this is arguably the easiest of my picks for 2022 WrestleMania Backlash.
The reigning SmackDown tag team kings are super popular and even more effective. Try to think of the last stinker they had and then ask yourself why such a fierce duo would go and lose to RK-Bro. Of course, things aren't always straightforward in pro wrestling, but I like my chances here.
#SmackDown Tag Team Champions The @WWEUsos crashed the party to give their favorite @RandyOrton moment… pic.twitter.com/1XbIiJmofT

— WWE (@WWE) April 26, 2022
Orton and Riddle are in a position where they have less to lose from defeat than The Usos. And that's all I need to know to make this one of my top betting picks for 2022 WrestleMania Backlash.
Match Prediction: The Usos by Pinfall
Pick: The Usos by Pinfall (TBC)
I Quit Match for the SmackDown Women's Championship
Betting Favorite: Rousey (-700)
Predicted Winner: Rousey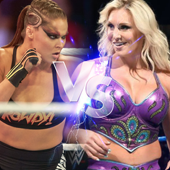 Although she is one of the most overrated UFC fighters of all time, Rousey is a WWE superstar.
Two completely different fields, sure. But when "Rowdy" faces Charlotte Flair in the main event, she doesn't need to worry about five-punch combinations flying her way. Head movement will not be an issue, and neither should putting her at the top of my 2022 WrestleMania Backlash predictions to win.
What I do have some problems with, however, is the 2022 WrestleMania Backlash betting odds making Rousey a -700 favorite. She's going to win this fight, but I'm not sold on that price.
Does that mean that betting on Backlash means ducking out of this one? Not necessarily. Of course, we can completely take Flair's odds to win against Rousey off the table. But you do have options for wagering on the former UFC champ to win.
the Flair vs. Rousey is the one stupidest idea that this company has ever created. https://t.co/BUw8x4vNTq

— Doctor Shane Supreme (@DrShaneSupreme) April 25, 2022
First, you could add her to a 2022 WrestleMania Backlash parlay bet. If you're not feeling that, I'd recommend seeing Rousey's odds of winning by submission. Again, the props markets for WrestleMania Backlash will be the place to find those.
If it feels as though I've earmarked this one as a foregone conclusion, it's because, well, I have. Rousey will avenge her loss and pour buckets of glittery joy back into the lives of her biggest fans.
Prediction: Rousey by Submission
Pick: Rousey by Submission (TBC)
What are the Best 2022 WrestleMania Backlash Bets?
Now for a quick summary of the top picks for WrestleMania Backlash 2022.
As you can see, I have already made my picks for all fights and predictions for every one of the matches on the card.
Most of those 2022 WrestleMania Backlash predictions will be in line with my recommended bets. But just in case it wasn't made clear, here are the top picks for the Rousey vs. Flair rematch and more.
Rousey to Win by Submission
TBC
If I'm going for just the one pick, I will settle with Edge at -140. Of course, I want to keep my options open for 2022 WrestleMania Backlash betting odds. Or, to be more precise, my top bets for the matches.
Rousey to win by submission should be worth a pop. As I will explain in the next section, there are ways to find Backlash props that could come in.
Rollins to win at +220 is undoubtedly the best of the best sleepers for WrestleMania Backlash 2022. If he gets it done, that's a good price!
More Betting Advice WrestleMania Backlash in 2022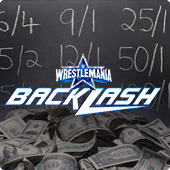 The 2022 WrestleMania Backlash betting odds are out there for the matches. But the props are yet to hit the slate. Now, I would be skeptical of throwing all your money down on moneyline odds when you can increase your chances of making a profit in other ways.
For example, some of the 2022 WrestleMania Backlash best bets will be found in the props for the matches. Although the likes of Rollins to win at +220 is great and all, Rousey at -700 is most definitely not.
Therefore, make sure to regularly check in with the best online betting apps for those markets.
Bookmark our WWE betting blog to get a hold of the top props for 2022 WrestleMania Backlash and other top wrestling events!