Betting Guide for the 2022 World Snooker Championship

The 2022 World Snooker Championship is on the horizon. Between April 16 and May 2, the sport's best players will flock to the iconic Crucible Theatre to compete in the season's third and final Triple Crown event.
Accordingly, all the top online sportsbooks have released their 2022 World Snooker Championship odds. With only a month until the prestigious tournament gets underway, it's time to analyze the bookies' prices.
Can reigning champion Mark Selby defend his crown? Could Judd Trump add another title to his collection? Will six-time winner Ronnie O'Sullivan even compete at this year's event?
I will be taking an in-depth look at all the leading contenders and some potential sleepers. After covering all the key talking points, I will wrap things up by sharing my 2022 World Snooker Championship prediction.
Where to Bet on the 2022 World Snooker Championship
Before checking out the 2022 World Snooker Championship odds and assessing the contenders, we need to discuss where to place your wagers. After all, choosing the right sportsbooks can give you a significant edge for several reasons.
The top World Snooker Championship betting sites offer the best odds, attractive bonuses and promotions, and many markets. Better still, they are among the most secure and safest options in the industry.
Since the World Snooker Championship is the biggest tournament in the sport, it makes perfect sense to use only the best sites to gamble on the event. Follow the links below to take full advantage of all the perks.
2022 World Snooker Championship Odds
Here are the 2022 Snooker World Championship starting odds. As you will see, I have chosen to feature only the top 20 favorites here.
There will be a total of 128 competitors at this year's tournament, with a mixture of professional and invited amateur players. If you're looking for the complete list of players and prices, head over to the top-ranked snooker betting sites.
There are four betting favorites according to the 2022 World Snooker Championship odds. Judd Trump (5.00) marginally leads the way, with Neil Robertson (6.00), Mark Selby (7.00), and Ronnie O'Sullivan (7.00) in hot pursuit.
Those four players have won nine of the previous 12 titles between them. It is no wonder their odds to win the 2022 World Snooker Championship are far lower than everyone else's.
John Higgins (11.00) is the view as the "best of the rest." Between 1998 and 2011, the Scot won four World Championships in 14 seasons. Believe it or not, he also lost three consecutive finals between 2017 and 2019.
Zhao Xintong (17.00) and Kyren Wilson (19.00) are the only players priced under 20.00. After that, the 2022 World Snooker Championship odds escalate rapidly.
Past World Snooker Championship Winners
Studying past winners and previous tournaments can stand you in good stead for making a successful World Snooker Championship prediction. So, let's look back at the recent history of the event.
Who Won the 2021 World Snooker Championship?
As I already mentioned, Mark Selby won the 2021 World Championship. "The Jester from Leicester" secured an 18-15 victory over Shaun Murphy in the final, clinching his fourth crown in eight seasons.
Selby kicked off his title-winning campaign with an easy 10-1 win against Kurt Maflin. He then beat Mark Allen 13-7 to book his place in the quarter-finals before crushing Mark Williams 13-3 to reach the last four.
Stuart Bingham pushed Selby in the semi-finals, but Selby managed to edge out Bingham with a 17-15 victory. Although Murphy gave Selby a run for his money in the final, the 38-year-old eventually prevailed.
Last 10 World Snooker Championship Winners
Here are the previous ten World Snooker Championship winners. As the table below details, two players have dominated the tournament over the past decade.
PAST 10 WORLD SNOOKER CHAMPIONS
Year
Champion
Score
Runner-Up
2012
Ronnie O'Sullivan
18-11
Ali Carter
2013
Ronnie O'Sullivan
18-12
Barry Hawkins
2014
Mark Selby
18-14
Ronnie O'Sullivan
2015
Stuart Bingham
18-15
Shaun Murphy
2016
Mark Selby
18-14
Ding Junhui
2017
Mark Selby
18-15
John Higgins
2018
Mark Williams
18-16
John Higgins
2019
Judd Trump
18-9
John Higgins
2020
Ronnie O'Sullivan
18-8
Kyren Wilson
2021
Mark Selby
18-15
Shaun Murphy
Selby and O'Sullivan have reached four World Championship finals in the last ten years. Selby triumphed on all four occasions, beating O'Sullivan in the 2014 showpiece. In 2001, 2004, and 2008, O'Sullivan had six titles overall.
Only three players – Trump, Williams, and Bingham – have broken the Selby-O'Sullivan hegemony across the previous decade. Could they do it again in 2022?
Is Ronnie O'Sullivan in the World Snooker Championship?
As it stands, O'Sullivan's name is on the World Snooker Championship schedule. O'Sullivan's odds to win the 2022 World Snooker Championship stand at 7.00, meaning only two players are favored ahead of him.
But will O'Sullivan compete at the World Championship? Well, the answer to that question remains unclear. Speaking in a recent interview with the BBC, O'Sullivan said the following.
"If somebody rang me up next week and said, "look, we've got a great job for you – it clashes with the World Championship, but it's a better offer," I'd go,
At the moment, I play when I want, don't play when I don't want to play, and it's great. It works for me; I wouldn't be able to do it any other way."
"The Rocket" is renowned for doing things on his own terms. Although he has claimed a record 38 ranking titles over the years, as well as more World Championships than any other player since the turn of the century, he is by no means wedded to the sport.
It is worth noting that O'Sullivan has played at every edition of the World Championship since his Crucible debut back in 1993. He has skipped every other tournament on the circuit, but he has never missed the main event.
Still, it is always difficult to predict what the enigmatic 46-year-old will do next. I recommend keeping up to date with the story, as the Snooker World Championships 2022 betting odds will likely shift drastically if the six-time champ decides that he can't be bothered this year.
Analyzing the 2022 World Snooker Championship Favorites
Alongside O'Sullivan, there are three clear World Snooker Championship betting favorites for 2022. In this section, I take a closer look at Trump, Robertson, and Selby.
Judd Trump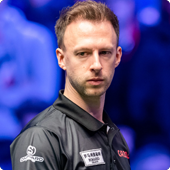 2022 World Championship Odds: 5.00
Current World Ranking: #3
2021 World Championship: Quarter-finals
World Championship Titles: 1
The 2020/21 season was a phenomenal season for Trump. The 32-year-old clinched a whopping five ranking titles and reached the Champions League and UK Championship final.
Although Trump has yet to win a ranking event this season, it is no surprise that he is the predicted winner of many peoples' World Snooker Championship. I mean, the pre-tournament betting favorite already has 22 ranking titles to his name.
Trump reached his first World Championship final in 2011 before making it to the semi-finals in 2013 and 2015. He finally claimed the crown in 2019 and has since reached 14 ranking finals, winning 11.
If the 2022 World Snooker Championship odds are anything to go by, Trump is in pole position to reclaim the crown this year.
Neil Robertson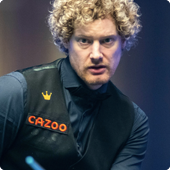 2022 World Championship Odds: 6.00
Current World Ranking: #4
2021 World Championship: Quarter-finals
World Championship Titles: 1
Robertson heads into the World Championship in excellent form, having already triumphed at the Masters, English Open, and Players Championship this season. In Coventry, he also reached the World Grand Prix final but lost to O'Sullivan.
The Australian won the World Championship in 2010. Since then, however, he has made just one semi-final appearance (2014). He comes into this year's tournament on the back of three consecutive quarter-final exits.
Despite his recent record at the Crucible, you would be foolish to disregard Robertson when it comes to predicting who will win the 2022 World Snooker Championship. After all, "The Thunder from Down Under" is still one of the world's best players.
Mark Selby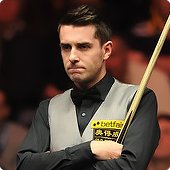 2022 World Championship Odds:7. 00
Current World Ranking: #1
2021 World Championship: Winner
World Championship Titles: 4
It's fair to say that Selby has dominated the World Championship in recent years. The defending champion – and current world #1 – has won four of the previous eight titles and reached the semi-finals in 2020.
That said, Selby has endured a below-par 2021/22 season up to now. Other than a semi-final appearance at the World Grand Prix, the 38-year-old has failed to make it past the early rounds in any of the ranking events.
Like Robertson, though, you cannot write off Selby. Having enjoyed unrivaled success at the crucible for the best part of a decade, nobody would be shocked if he added a fifth World Championship title to his collection.
2022 World Snooker Championship Sleepers
Every once in a while, an outsider wins the World Championship. That's why bettors should always search the field for potential sleepers. Below, I profile three outsiders that could go all the way.
Could John Higgins Reign Supreme Once Again?
Higgins sealed his first World Championship title back in 1998 before claiming three crowns in five seasons between 2007 and 2011. Remarkably, he reached three straight finals between 2017 and 2019 but failed to win any of them.
That means the prolific break-builder has reached no fewer than eight World Championship finals over the years, winning four and losing four. It would not surprise him if he reached the 2022 Snooker World Championship final.
It is also worth pointing out that Higgins has already made it to three ranking finals this season and even won the Champions League last month. Although he is priced at 11.00 to secure the silverware this year, he will fancy his chances of going all the way.
Will Zhao Xintong Build on His UK Championship Triumph?
The Snooker World Championship starting odds make Zhao Xintong the sixth favorite at 17.00. But what if I told you that Zhao had won more ranking titles than Trump, Selby, O'Sullivan, and Higgins this season? Would you consider backing him?
In addition to triumphing at the German Masters, the Chinese prodigy won the UK Championship in December – scooping his first Triple Crown title in the process. That is no mean feat for a 24-year-old.
Relive Zhao Xintong's UK Championship winning break! pic.twitter.com/6ET1nCmWcv

— World Snooker Tour (@WeAreWST) January 30, 2022
Zhao sits seventh in the WST World Rankings thanks to his recent exploits. With some of the sport's top players experiencing indifferent form this season, he will surely be confident of upsetting the Snooker World Championship 2022 betting odds.
Can Shaun Murphy Go One Better This Year?
Murphy reached his fourth World Championship final last year, falling to Selby in the showpiece. "The Magician" clinched the title back in 2005 but has since lost three finals (2009, 2015, and 2021).
Across a professional career spanning almost two-and-a-half decades, Murphy has won a modest nine ranking titles. He invariably rises to the occasion of the World Championship, though, making him an attractive outside bet at 26.00.
Prediction for the World Snooker Championship in 2022
With Trump, Robertson, Selby, and O'Sullivan priced between 5.00 and 7.00, making a 2022 World Snooker Championship prediction is not straightforward. In reality, they all stand a genuine chance of lifting the trophy.
That said, given the uncertainty surrounding O'Sullivan's participation in the tournament, I recommend steering clear of the 46-year-old for now.
There is no hiding from the fact that Roberton heads into the tournament in better form than his rivals. While Trump and Selby have failed to win a ranking event this season, Robertson has triumphed at the Masters, English Open, and Players Championship.
For that reason, Robertson is my World Snooker Championship predicted winner for 2022.
Looking for a realistic outside bet, look no further than Zhao. He won both the German Masters and UK Championship this season, so there's no reason why the up-and-coming star can't upset the 2022 World Snooker Championship odds.
Head over to our sports blog for more betting previews of all the top sports events worldwide.
September
Casino of the Month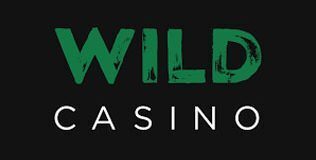 Welcome Bonus
250% up to $5,000