Updated 2022 World Series Odds After the Trade Deadline

The latest 2022 World Series odds are live following the All-Star break and trade deadline. Certain teams have given themselves a better chance to win, and it's reflected in the new odds. Betting on who will win the 2022 World Series is a great way to invest in your favorite team or one that you think will win it all.
If your World Series winner prediction is correct, you'll have a nice payout at the end of this season. Season-long bets like this are great for value, as every single team is in plus odds territory.
A few teams have better chances of winning the championship, but as we know, nothing is guaranteed in baseball. So, let's look at the updated 2022 World Series betting odds from the best US betting sites.
Latest Odds to Win the 2022 World Series
Philadelphia Phillies
+4000
Here's what the updated 2022 World Series odds look like as we cross into the second half of the season.
Before Opening Day, the Dodgers were the clear 2022 World Series favorite at (+450). The next best team was a healthy distance behind them at (+800), which was the Toronto Blue Jays.
Now that we are 100+ games into the season, some new teams are near the top of the odds leaderboard. The Dodgers remain the most favored team to win the World Series, while the Yankees have also moved into the position as co-favorite.
These two teams are good basically every season, so it's no surprise to see them in the position they are currently in. That said, we still have to decide who makes the best bet.
We will break down each team in the following section, with the top sleepers and teams to avoid as well.
Those listed above are only the top 15 teams, but all teams are available on the best MLB betting sites. As you probably know, the MLB postseason can feature lots of upsets. So a team outside of the top 15 could still be able to win the World Series, but they are going to have to turn things around in the second half.
A perfect example is last year's champion, the Atlanta Braves. The Braves weren't one of the top teams for the majority of the 2021 season, but that didn't stop them from becoming world champions.
These odds to win the 2022 World Series are available on Bovada, one of the top places to gamble for real money online. If there's a particular team, you like already, make sure you head over there to place your bets or check out the pricing at some of the other sites listed below.
Bet on the 2022 MLB World Series Odds
How We Rate

Safety & Security
You should be able to gamble online without fear. So we only recommend licensed sites that use the latest security and encryption techniques.

Bonuses
Maximize your bankroll with fantastic bonuses. Our recommended sites offer valuable bonuses with fair terms and conditions, including manageable wagering requirements.

Games & Betting
The best sites have the best wagering options. That's why you will find extensive games and betting opportunities on our recommended sites.

Banking
Getting your money to and from your account shouldn't be a hassle. We only recommend sites with a variety of convenient banking methods, including cryptocurrency and e-wallets.
Why Are the Yankees and Dodgers Co-Favorites?
Using the latest 2022 World Series betting odds from BetOnline, you'll find that the Yankees and Dodgers share the title of World Series favorite. Both teams are in some of the most competitive divisions in baseball, but that hasn't stopped them from having double-digit game leads from the rest of the pack.
If you're looking for the best teams in the MLB with complete rosters from top to bottom, you can't go wrong with the Dodgers or Yankees.
Let's break down each of the 2022 World Series favorites to see which makes the better bet.
Why the New York Yankees Are Co-Favorites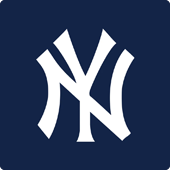 There's no doubt that the Yankees have been the best team in baseball so far this season. They were the first team to reach 70 wins and are currently on pace for a whopping 108 in total.
New York has outscored their opponents by 210 runs in 2022, 5 runs better than the next best team (Dodgers, 205). The Yankees have been playing incredibly well in all aspects, so it's not surprising to see them surpassing the Dodgers.
They rank first in the MLB in runs and third in runs allowed per game. Behind one of the top AL MVP candidates in Aaron Judge, their offense is scoring 5.0 runs per game. Judge is leading the MLB in home runs with 43 and is slashing .298/.386/.676.
Anthony Rizzo (27) and Giancarlo Stanton (24) are also in the top 10 for home runs. Their offense was already incredible, and they added two more solid players in Andrew Benintendi and Harrison Bader at the trade deadline.
Their pitching has been on another level as well. Let's look at their starting rotation and what their ERAs are looking like below.
Gerrit Cole (3.30)
Frankie Montas (3.18)
Jameson Taillon (3.96)
Nestor Cortes (2.53)
Luis Severino (3.45)
The Yankees have a starting rotation that not many of their rivals can keep up with. Adding Frankie Montas only makes them better, as they try to figure out their injury issues.
Every time the @Yankees have won at least 22 out of their first 30 games, they've made the World Series. 👀 pic.twitter.com/5ihiRuojYk

— MLB (@MLB) May 12, 2022
The stellar pitching doesn't stop there, though, with their bullpen ranking second-best in the MLB with a 2.90 ERA. They were actively improving their depth in the bullpen too, adding Scott Effross and Lou Trivino from the Cubs and A's respectively.
It's easy to see why the Yankees are at the top of the 2022 World Series betting odds. They have everything from a dominant offense to a lockdown pitching staff from front to back.
If you want to back the best team in baseball right now, head over to BetOnline to bet on the Yankees. It might not seem worth the wait for (+350) odds, but it might be the best price you can get for the rest of this season.
Why the Dodgers are Co-Favorites
It's not a surprise to see the Dodgers as one of the top World Series contenders for 2022, considering how good they are every year. This year is no different; they've proven that up to this point of the season.
They are 70-33 at this point, which is now the best record in the MLB. Like the Yankees, they can do everything well. Their offense is second in runs per game (5.3), while their pitching staff has held their opponents to just 3.3 runs per game (tied for first).
Even though Freddie Freeman might not fully want to be in Los Angeles after his agent allegedly withheld Atlanta's final offer from him, he's contributing in a significant way to the Dodgers.
His .939 OPS ranks first on the team, in addition to 15 home runs and 36 doubles. The Dodgers already had a potent offense, so adding Freeman made them even more powerful.
Their starters are also on par with the Yankees in how successful they've been, which you can view below.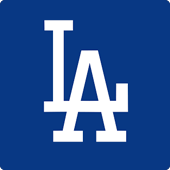 Julio Urias (2.71)
Tony Gonsolin (2.41)
Walker Buehler (4.02)
Clayton Kershaw (2.66)
Tyler Anderson (2.89)
How about Tony Gonsolin's season so far? He's not getting nearly enough attention with his incredible 12-1 record after his first 19 starts of the season.
Walker Buehler's the only pitcher with an ERA above 4.00, but he's on the injured list with an elbow injury. That should lower once he gets back to full strength. Their bullpen's ERA is also 6th best in the league at 3.25.
Although the Dodgers are normally very active at the trade deadline, this year was a disappointment. Check out our deep dive for which teams were the winners and losers of the 2022 MLB trade deadline.
Even with the Dodgers lackluster performance at the trade deadline, they remain one of the best teams in the MLB. It will be interesting to see if they can hold off the new-look Padres, but the Dodgers already have more than enough talent to do that.
Yankees and Dodgers' Biggest Challengers as of August 2022
Although the Yankees and Dodgers are the top teams right now, a couple of teams can overtake them by the end of the season. The Astros are the closest behind them in the odds at (+525), but I think the Mets (+700) could be more prominent threats.
The New York Mets have always been a good team that couldn't figure out how to get over the hump. They've had some top players over the years, but injuries and inconsistent performances have plagued their lineup.
They kicked things up a notch over the offseason, grabbing some great players who could help them overcome their issues. Most notably was the acquisition of Max Scherzer, who spectacularly returned to the lineup after a lengthy absence.
😤😤😤😤😤😤😤😤😤😤😤

Mad Max.

A season-high 11 Ks in his first start back from the IL@Max_Scherzer pic.twitter.com/Ril3xXBruq

— SNY (@SNYtv) July 6, 2022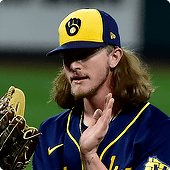 Meanwhile, Jacob Jacob deGrom made his long-awaited return from the IL against the Nationals this past week. Now that deGrom and Scherzer are back at full strength, New York can ride their two aces all the way to the playoffs.
In addition to the Mets being top competitors to the Dodgers and Yankees, the Padres become a juggernaut after the trade deadline. San Diego acquired Juan Soto, Josh Hader, Brandon Drury, and Josh Bell, giving them some legit firepower down the stretch.
Their odds were split in half from +1600 to +800 because of their moves. They are still 10+ games behind the Dodgers, so they'll need a big run to overtake them or fight from the Wild Card round.
Houston, Atlanta, and Toronto could be serious threats to the co-favorites right now as well.
MLB Teams Bettors Probably Can't Trust
When betting on who will win the 2022 World Series, it's just as important to know which teams you should avoid in addition to the ones you should be targeting.
Specific teams will have some very intriguing 2022 World Series betting odds, but it could be because they are too risky to bet on. Let's look at two teams that could offer too much risk at this point of the season.
Milwaukee Brewers (+2500)
The Brewers made a big trade at the deadline, but it doesn't exactly translate to a better chance of winning the World Series. Milwaukee is sitting at the top of the NL Central, but the Cardinals are close on their trail.
The big move they made at the deadline was sending Josh Hader to the Padres for a big haul. In return, the Padres received Taylor Rogers, Robert Gasser, Esteury Ruiz, and Dinelson Lamet. Gasser was the Padres' No. 7 prospect, while Ruiz was their No. 28. Lamet has sky-high potential, but he's an enormous injury risk.
"He won a lot of games for us. By himself. A cornerstone part of this franchise."

Christian Yelich talked about the Josh Hader trade, his impact on the franchise and the players' understanding of what the Brewers are trying to do with the deal. pic.twitter.com/K8FAmqPkKR

— Curt Hogg (@CyrtHogg) August 2, 2022
As for this season, the Brewers could make for a risky bet. Now that they don't have an elite shutdown closer in Hader, that could make them vulnerable on the back end. Devin Williams is still there, but not having Hader could make their bullpen more unreliable.
Maybe Lamet and other trade deadline acquisitions in Trevor Rosenthal and Matt Bush are great grabs. If that's the case, then Milwaukee could be a sleeper instead of a team to avoid.
Milwaukee also needed to fix their problem against lefties but didn't make any big moves. They rank 25th in wRC+, while their 7th rank against righties is much better.
Until we get some assurance about Lamet and Rosenthal's health, Milwaukee is a question mark right now.
Chicago White Sox (+3000)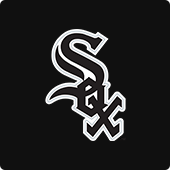 Coming into the 2022 season, the Chicago White Sox were locked in to win the AL Central. Now that we are halfway into the season, it's pretty alarming to see them lagging behind the Twins and Guardians.
Their offense ranks 14th in the league in runs per game (4.4), while their pitching ranks 18th in ERA (3.97). Those are some alarming statistics for a team that was looking like a lock to win their division and one of the better World Series sleepers for 2022.
Like the Blue Jays, they have a righty-heavy lineup with Tim Anderson, Luis Robert, Jose Abreu, A.J Pollock, and Andrew Vaughn. They could be in serious trouble if they face a pitcher who excels against righties in a potential Wild Card game.
They rank 21st in the league in wRC+ against righties this season, which is almost the opposite of their mark against lefties. However, when facing left-handed pitchers, the White Sox have the third best wRC+ in the entire MLB.
Along with struggling against right-handed pitchers, their starting and bullpen pitchers are in the middle of the pack to the bottom in the league.
It also doesn't help when Tony La Russa makes terrible managerial decisions, such as intentionally walking Trea Turner in a 1-2 count just to give up a 3-run homer to Max Muncy.
The White Sox had around (+1100) coming into this season, which has now plummeted to (+4500). They may seem like they are a valuable team at their current odds, but it reflects how poorly they are playing in 2022.
2022 World Series Sleepers to Bet On
One of the best reasons why you should bet on the 2022 World Series odds is because of the value that they offer. The favorites might have the best chance of winning but have the least profitable odds.
For example, a $100 bet would win $350 for the Yankees to win. However, if you were to bet $100 on a team like the Phillies (+4000), the payout would be much higher at $4,000. You might think there's more risk in betting on a sleeper team, but the Yankees can fall into a slump at a bad time or suffer injuries to their top players.
Season-long bets are tricky with more variables and unforeseen circumstances that could boggle down favored-to-win teams. That said, you want to ensure you get the most bang for your buck. So, let's see which teams make for the top World Series sleepers for 2022.
Seattle Mariners (+2800))
When looking at sleeper teams to bet on, you aren't going to get a team that's perfect. The reason why they have such valuable odds is because there is a higher amount of risk to bet on them.
Seattle is one of those teams. They don't have as strong of a roster as the Yankees or Dodgers, but they have potential. Their offensive numbers are a little underwhelming, but they have some players set to return from injury soon.
Mitch Haniger and Julio Rodriguez are banged up right now, but they are both not long from returning. They also picked up Carlos Santana a few weeks ago, who's a very underrated switch-hitter with some power.
Adam Frazier, Jesse Winker, Eugenio Suarez, J.P Crawford, and Kyle Lewis round out a solid lineup.
The starting rotation just got a whole lot better as well. Seattle made a big trade for one of the best starting pitchers in the market, which was the Reds' Luis Castillo. Castillo has a fantastic 2.86 ERA this season, which is especially impressive considering he pitched in one of the most hitter-friendly parks in the MLB.
Seattle is the complete opposite, so there's a good chance Castillo's numbers could look even better with the Mariners. Castillo joins Logan Gilbert, Robbie Ray, Marco Gonzales, and Chris Flexen to make up for a very underrated rotation.
Seattle's bullpen also ranks top 10 in the MLB in terms of ERA, making them one of the best pitching staffs in the league.
Philadelphia Phillies (+3500)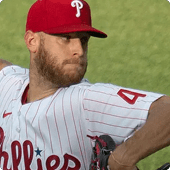 Seattle is a great team to bet on, but how about a team with an even better price? The Phillies also have some capable pitchers and talented hitters in their lineup.
At the top of their rotation, Aaron Nola and Zack Wheeler should be more than enough to win a couple of big games later this year. They also have decent arms in their bullpen like Seranthony Dominguez, Corey Knebel, Jose Alvarado, Brad Hand, and more.
They made some decent trades at the deadline, highlighted by Noah Syndergaard and David Robertson. Those two pitchers will help out the front and back end, giving them an underrated pitching staff as a whole.
They rank 10th in runs allowed per game (4.2), which might be better than most people think. However, that's not the main reason their 2022 World Series odds are intriguing.
Philadelphia's offense is full of great hitters, which could be why they have the chance to go this year.
Kyle Schwarber has been incredible in 2022, with 33 home runs already. Bryce Harper was on another MVP-worthy pace before he got injured as well. Luckily, his injury keeps him out for a little while longer, so his return will give them a spark later this season.
Nick Castellanos, Rhys Hoskins, J.T Realmuto, and more make the Phillies one of the deeper lineups in the league. They also added the lefty Brandon Marsh in their lineup to help balance out the amount of righties they have.
The Phillies may be a longer shot to win this year's World Series, but their odds have some serious value.
Which Team Will Win the World Series in 2022?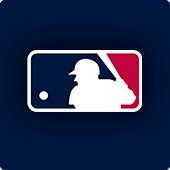 Betting on the 2022 World Series odds is an excellent investment in your favorite sport. Many teams could be this year's champion, despite the Yankees and Dodgers havin a big lead as the World Series betting favorites.
There are a couple of ways to go about making your World Series predictions. You can pick one of the top contenders, bet on an underrated threat, or bet on multiple sleeper teams. Either way, the choice is yours.
As for my prediction for who will win the 2022 World Series, I am going to say the San Diego Padres.
The Padres lineup is going to get a whole lot better very soon. They were already a solid team, but adding Juan Soto, Josh Bell, Josh Hader and the return of Fernando Tatis Jr. is going to take them to another level.
There are a lot of good teams that you can bet on right now, but the Padres (+800) have tremendous value.
If you are new to betting on the World Series, check out our World Series betting guide below for more help.
AUGUST
Casino of the Month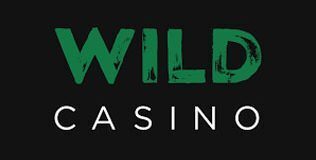 Welcome Bonus
250% up to $5,000
Read Review
Visit Site