Betting Guide for the 2022 World Games – Key Information and Top Tips

Are you looking for an event where you can bet on drone racing, parkour, and tug of war all at once? Look no further – The World Games are right around the corner.
The 2022 World Games are set to take place between July 7 and 17. The event's eleventh edition will take place in Birmingham, Alabama, five years after Poland hosted the previous edition.
But what are The World Games, I hear you ask?
For those who don't know, The World Games are an international multi-sport event comprising sports and disciplines that do not contest in the Olympics. So, as you can imagine, there are plenty of weird and wacky sports on the schedule.
Don't worry – this 2022 World Games betting guide covers all the bases. I explain how and where to bet on the event, discuss the best sports to wager on, share my top World Games betting tips, and a whole lot more.
Let's start with the best World Games betting sites.
Where to Bet on The 2022 World Games
The bookmakers have yet to release their 2022 World Games odds. However, when the time is right, the best real money gambling apps will publish competitive World Games betting odds.
Since the event is in Birmingham, Alabama, I recommend keeping a close eye on the top US sportsbooks. The chances are that you will find the earliest 2022 World Games odds on the best sports betting sites in the USA.
In the meantime, you probably want to know why our recommendations are the best World Games betting sites, right? Allow me to explain.
Safety and Security

First and foremost, our recommended sites are 100% legal and legit. We endorse only the safest online sportsbooks to give YOU greater peace of mind.

High World Games Betting Odds

Naturally, the top World Games are betting sites boast the best World Games betting odds. You didn't need me to tell you that, did you?

Tons of Birmingham World Games Betting Markets

When the bookies release their 2022 World Games odds, there will be no shortage of betting lines and markets to explore.

Attractive Bonuses, Promotions, and Other Offers

Our recommendations include generous sign-up bonuses and welcome offers, as well as lucrative ongoing promotions.

Live and Mobile Betting Options

If you plan to gamble on The World Games on the go, you will be pleased to learn that our top sites have betting apps and mobile-responsive websites.

Multiple Deposit and Withdrawal Methods

From e-wallets and cryptocurrency gambling to debit and credit cards, the best online sportsbooks have many banking options to suit your needs.

First-Rate Customer Support

The top betting sites are easy to contact via telephone and email, while many of our recommendations offer live chat support.
As you can see, our top-ranked sportsbooks leave no stone unturned. So, once you've settled on some World Games predictions, be sure to lay down your World Games picks at our suggested sites.
Now that you know where to bet on the 2022 World Games, it's time to learn more about the event. Let's keep this 2022 World Games betting preview rolling!
Birmingham World Games Preview – What You Need to Know
Dates: July 7–17, 2022
Location: Birmingham, Alabama, USA
Edition: 11th
Athletes: 3,600 (Expected)
Nations: 110 (Expected)
Sports: 30 (54 Disciplines)
Events: 206
The eleventh edition of The World Games will go down in Birmingham, AL, between July 7 and 17, 2022. Somewhere in the region of 3,600 athletes are expected to compete in the event, with athletes flocking from approximately 110 nations.
It is worth noting that athletes from Russia and Belarus have been banned from this year's Games due to the current situation in that part of the world. Russia was set to send 62 competitors to Birmingham, while Belarus had 11 qualified athletes.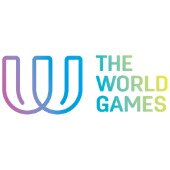 On a brighter note, the Iroquois team in Lacrosse will represent an indigenous ethnic group for the first time in World Games history. Better still, the distribution between women and men is about 50:50.
A total of 23 venues are set to host sports in and around Birmingham. The Protective Life Stadium will stage both the opening and closing ceremony, with the Birmingham Crossplex, Jefferson Convention Complex, and Birmingham Southern College hosting multiple events.
Head over to the official World Games website for further information on this year's event. But first, keep reading this 2022 World Games betting guide to learn about the best sports and events to wager on.
2022 World Games Sports and Events to Bet on
With more than 50 disciplines encompassing 200+ events, there is no shortage of World Games sports to bet on. But with so many options to choose from, selecting the best World Games betting picks is no easy task.
Fear not! This section of my Birmingham World Games guide will help you determine which events you want to target.
The sports are split into six categories – artistic and dance sports, ball sports, martial arts, precision sports, strength sports, and trend sports. I break down each category below, covering all the top events along the way.
Artistic and Dance Sports
Dancesport
Gymnastics
Roller Sports
There are three events that fall into the category of artistic and dance sports. Dancesport comprises disciplines such as breaking and Latin, gymnastics has disciplines like parkour and trampoline, while roller sports features inline hockey and speed skating.
Of course, these are not the most popular or conventional disciplines. But let's not forget that The World Games is an event for disciplines that do not feature in the Olympic program.
Ball Sports
Baseball – Softball
Fistball
Floorball
Handball
Hockey
Korfball
Lacrosse
Netball
Racquetball
Rugby
Squash
Next, we have one of the largest categories – ball sports. There are eleven events for ball sports, ranging from popular sports like baseball and hockey to lesser-known events such as fistball, floorball, and korfball.
This will be the first edition of The World Games in which women's fistball will take place. Flag football, wheelchair rugby, and men's lacrosse are also among this year's invitational sports.
Martial Arts
Aikido
Ju-Jitsu
Karate
Kickboxing
Muaythai
Sambo
Sumo
Wushu
As you can see, martial arts play a big role in the program for The World Games. In total, eight martial arts events are on the schedule for Birmingham, with multiple disciplines in each event.
It's probably fair to say that even the most enthusiastic sports bettors are unfamiliar with wagering on sports like aikido, sumo, and wushu. That said, our top MMA betting strategies could help you. MMA stands for mixed martial arts, after all!
Precision Sports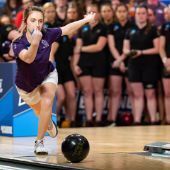 Archery
Billiards Sports
Boules Sports
Bowling
Casting
Precision sports is undoubtedly one of the more obscure categories on the schedule for The World Games. Archery, billiards (carom, pool, snooker), boules, ten-pin bowling, and casting (wait, what?) feature in this category.
For those unaware, casting is similar to angling. However, you won't find bait, fish, or even water in this event. Instead, athletes compete in various accuracy and distance-based disciplines on dry land.
Strength Sports
Bodybuilding
Powerlifting
Tug of War
Bodybuilding, powerlifting, and tug of war are all classed as strength sports. No prizes for guessing why! Believe it or not, tug of war was featured at the Olympic Games between 1900 and 1920.
Powerlifting was one of the top sports at The World Games 2017. Ukraine's Oleksii Rokochiy won the Men's Super-Heavyweight Final after totaling 1105.4kg, while Joseph Cappellino produced the heaviest squat at 440kg. Pretty impressive, huh?
Trend Sports
Air Sports
Canoe
Flying Disc
Lifesaving
Orienteering
Roller Sports
Sport Climbing
Surfing
Underwater Sports
Waterski and Wakeboard
Trend sports is definitely my personal favorite category. With a grand total of ten obscure sports to choose from, you shouldn't struggle to find some top World Games picks in this category.
Drone racing will make its World Games debut in Birmingham, joining parachuting as an air sports event. Other interesting trend sports include the canoe marathon, flying disc, lifesaving, foot orienteering, finswimming, and wakeboarding.
Birmingham World Games Betting Tips and Strategy
This 2022 World Games betting preview would not be complete without some top betting tips, right?
Before you begin making your World Games predictions, be sure to go over the valuable tips below. The information in this section of my Birmingham World Games guide will stand you in good stead for making successful World Games betting picks.
Research Results from The World Games 2017
Studying the results from the previous edition of The World Games will give you an edge when it comes to wagering on the upcoming event. For example, examining the medal tables from 2017 is a great place to start.
2017 WORLD GAMES MEDAL TABLE (OFFICIAL SPORTS)
Nation
Gold
Silver
Bronze
Total
Russia
28
21
14
63
Germany
17
10
14
41
Italy
16
13
13
42
France
14
14
15
43
Ukraine
10
7
9
26
Colombia
9
11
1
21
Japan
9
6
7
22
China
8
7
5
20
United States
7
10
5
22
Belgium
7
9
8
24
As the table above details, Russia won more golds and more medals than any other nation last time around. But since Russian athletes are banned from this year's event, keep an eye out for athletes and teams from Germany, Italy, and France.
2017 WORLD GAMES MEDAL TABLE (INVITATIONAL SPORTS)
Nation
Gold
Silver
Bronze
Total
Ukraine
5
2
–
7
Poland
4
3
3
10
Serbia
2
2
–
4
Russia
2
–
1
3
France
2
–
–
3
Austria
1
1
1
3
Germany
1
1
–
2
Turkey
1
1
–
2
Czech Republic
1
–
–
1
Netherlands
1
–
–
1
As you can see, Ukraine and Poland dominated the invitational sports at The World Games 2017. The Poles won ten medals in invitational sports on home soil, while the Ukrainians claimed five golds and two silvers.
Don't Be Afraid to Bet on New and Lesser-Known Sports
You shouldn't be worried about wagering on contemporary and unfamiliar sports. In fact, I highly recommend exploring as many different events as you can.
The bookmakers will be up to speed on all the popular sports. However, they won't have as much information about new and obscure events. That means you may be able to find anomalies and inconsistencies within the 2022 World Games odds.
The bookies will know a lot about the historic sports such as gymnastics, but they probably won't know much about events like drone racing and casting. If you can learn about these lesser-known sports, you could gain a significant edge over the oddsmakers.
Whoop whoop! Stars of the drone racing world will be among the thousands of world-class athletes descending on Birmingham, Alabama 🇺🇸 for The World Games 2021! The decision to include this booming young air sport was recently taken in Bangkok 🇹🇭. 🌎 🏅 #airsports #drones pic.twitter.com/AsQnvkNn9b

— FAI (@airsports_fai) April 24, 2018
Learn About the Top Athletes and Teams
Certain athletes and teams dominate particular sports and events for whatever reasons. If you're serious about making successful World Games predictions, you should aim to discover which sports are usually commanded by the same competitors.
Furthermore, many sports are dominated by athletes and teams from specific nations or regions of the world. This is another aspect that you need to be aware of before finalizing your World Games betting picks.
For instance, the United States has almost 50 professional ten-pin bowlers, while other large nations like Australia, Brazil, and Canada have just one. Similarly, martial arts such as aikido, ju-jitsu, and sumo were born in Japan, so expect Japanese athletes to dominate those events.
World Games History, Records, and Statistics
The first edition of The World Games took place in Santa Clara, California, back in 1981. Since then, the event has been hosted by the United Kingdom, Germany, Netherlands, Finland, Japan, Chinese Taipei (Taiwan), Colombia, and Poland.
There were just 15 official sports and one invitational sport in the maiden edition of The World Games, with 58 nations competing. Those numbers have more than doubled over the years.
Before I wrap up this Birmingham World Games preview, let's take a quick look at the all-time medal tables.
ALL-TIME NATION WORLD GAMES MEDAL TABLE
Nation
Gold
Silver
Bronze
Total
Italy
153
147
141
441
United States
145
129
105
379
Germany
138
111
140
389
Russia
137
110
72
319
France
103
101
105
309
China
69
55
28
152
Great Britain
59
62
91
212
Japan
55
38
53
146
Ukraine
42
47
37
126
Spain
41
43
42
126
Italy is the most successful nation in the World Games history, having claimed 441 medals – including 153 golds. The United States, Germany, Russia, and France are the only other nations to have won 100+ gold medals.
ALL-TIME ATHLETE WORLD GAMES MEDAL TABLE
Nation
Gold
Silver
Bronze
Total
Jurgen Kolenda
Germany
Finswimming
11
11
Steve Rajeff
United States
Casting
8
15
Serguei Akhapov
Russia
Finswimming
8
13
Patrice Martin
France
Waterski
6
8
Anna Poliakova
Russia
Sumo
6
6
Marcello Saporiti
Italy
Lifesaving
5
9
Vasilisa Kravchuk
Russia
Finswimming
5
8
Pietro Voltan
Italy
Lifesaving
5
8
Mauro Bertolini
Italy
Lifesaving
5
7
Andrea Holmes
Great Britain
Trampoline
5
6
Justine Weyders
France
Lifesaving
5
6
Shaozhen Li
China
Finswimming
5
6
Jurgen Kolenda is the most successful World Games athlete of all time. Between 1981 and 1985, the German secured no fewer than 11 finswimming golds.
America's Steve Rajeff and Russia's Serguei Akhapov both have eight golds to their name, having triumphed in casting and finswimming, respectively. France's Justine Weyders clinched five lifesaving golds between 2013 and 2017 and could compete in Birmingham.
Betting on The World Games in 2022
Congratulations! You have reached the end of my 2022 World Games betting guide.
Although we are still waiting for the bookies to publish their odds for The World Games in Birmingham, there is no harm in getting a head start. If you take in all the information on this page, you will be ready to lay down your wagers when the World Games are betting odds drop.
Personally, I can't wait for The World Games to get underway. With approximately 3,600 athletes from roughly 110 nations expected to compete in 200+ events, the betting opportunities are almost endless.
If you enjoyed this Birmingham World Games preview, why not check out my betting guide for the 2022 Commonwealth Games? Like The World Games, the Commonwealth Games are an international multi-sport event comprising tons of top sports.
AUGUST
Casino of the Month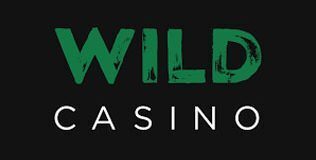 Welcome Bonus
250% up to $5,000
Read Review
Visit Site