Early Odds and Analysis for Who Will Win the 2022 WNBA MVP Award

Most WNBA teams have hit the halfway point for their 2022 season. We're a little over a week away from the All-Star break, but this seems like an optimal time to examine the 2022 WNBA MVP odds.
A few players have thrown their hats into the ring, but only one will come out on top. It's wise to make your WNBA MVP prediction align with a championship contender. It'll be tough for the MVP to play for a non-contending team.
Check out the odds to see who could win the 2022 WNBA MVP, and how you might want to bet this season.
Latest 2022 WNBA MVP Betting Odds
Skylar Diggins-Smith
+3000
How often do you see the WNBA MVP favorite with such low odds? A'ja Wilson's strong season has her in line to win her second MVP in three years. However, we can't count out Breanna Stewart and Kelsey Plum.
There is no shortage of former MVPs vying for the 2022 WNBA MVP. Candace Parker and Elena Delle Donne have a chance to become the third player in WNBA history to win three MVPs. Wilson, Stewart, Jonquel Jones, and Tina Charles aim for their second MVP.
Former No. 1 picks have had much success in the WNBA. Sabrina Ionescu and Kelsey Plum can join the list of No. 1 picks to win MVP. Jones is the only former MVP on this list that wasn't a No. 1 pick.
It'll be interesting to see if anyone can surpass Wilson. Please visit MyBookie to see the complete WNBA MVP betting odds and make your WNBA's most valuable player betting pick.
Bet on the 2022 WNBA MVP MyBookie
MyBookie gives us the complete list of odds to make your pick. Feel free to read a site review before visiting the site.
Will A'ja Wilson Claim Her Second MVP in Three Years?
The 2018 WNBA draft marked the turning point for the Las Vegas Aces. They relocated from San Antonio but didn't have a great record until 2019. Since then, they've been the best team in the WNBA.
What changed in the 2018 WNBA draft? The Aces selected A'ja Wilson No. 1 overall. Wilson made the All-Star team every season and the All-WNBA first team in 2020. Wilson captured her first MVP behind these impressive numbers.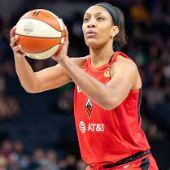 20.5 points
8.5 rebounds
2.0 blocks
1.2 steals
48.0 field goal percentage
She wasn't in the top five of MVP voting in 2021, despite posting career highs in rebounds, assists, and free throw percentage. The 2022 WNBA MVP odds have her in a position to capture another MVP.
Wilson began her season with four double-doubles in five games. Honestly, we haven't seen her slow down. She had back-to-back games with 20+ points and 14+ rebounds in late May.
Her best performance was against the Los Angeles Sparks. Wilson had 35 points and 11 rebounds in Las Vegas' victory on June 11. That began an impressive three-game stretch.
A'ja Wilson has been LIGHTS OUT for the @LVAces 🔥 pic.twitter.com/IOG96D4l0K

— espnW (@espnW) June 20, 2022
The 6'4" forward has a double-double in four of her last six games. She will be a co-captain in the All-Star game after she and Breanna Stewart earned the most votes.
Wilson has been amazing in her WNBA career, but the 2022 season may be her best. She's averaging a career-high 9.9 rebounds, 2.4 blocks, and 49.8 field goal percentage. She's doing this while leading the best team in the WNBA.
Typically, the best player on the best team garners much interest in the WNBA MVP race. Las Vegas' great season has Wilson in a great spot to win MVP. Can she win her second MVP in three years?
Can Kelsey Plum Go from Sixth Woman to MVP?
The latest 2022 WNBA Finals odds have the Las Vegas Aces as the favorite. A'ja Wilson is the driving force behind that stance, but the Aces have other pieces. One of their top players is Kelsey Plum.
Plum didn't make an impact in her first three seasons before an Achilles injury forced her to miss the 2020 season. Las Vegas moved her into a bench role for the 2021 season, but she didn't show any side effects of the Achilles injury.
That led to her claiming the Sixth Woman of the Year.
The comeback 👏

After tearing her Achilles last year, Kelsey Plum averaged a career-high 14.8 PPG this season on her way to her first Sixth Player of the Year award 🏆 pic.twitter.com/uw66CbpyZH

— ESPN (@espn) September 30, 2021
Las Vegas moved her back into the starting lineup for the 2022 season. We've seen her odds to win the 2022 WNBA MVP rise to the top.
She opened the season with 20 points, seven assists, and six rebounds. Three games later, she had a 14-point, 11-rebound double-double. Her 14 points are the fewest she has scored in a game this season.
Plum's 20.7 points per game rank second in the WNBA. Being the highest scorer on the best team in the WNBA will help your 2022 WNBA MVP odds. We can't give Wilson all the credit for Las Vegas' fantastic season. Check out Plum's best performance of the 2022 season below.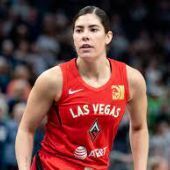 32 points
5 assists
4 rebounds
2 steals
10-19 field goal shooting
Right now, Wilson has a better chance to win MVP, but I wouldn't count out Plum. Her scoring numbers show she has been the driving force behind the Aces' offense. What happens if Wilson suffers an injury?
It's great to see Plum earn respect with the WNBA most valuable player odds. Everyone focuses on Wilson, but you can argue she has been the better player. She had come a long way after missing the 2020 season with a torn Achilles.
Can Jonquel Jones Repeat as WNBA MVP?
Jonquel Jones has had quite the rise in her WNBA career. She made a minimal impact in her rookie season but won the Most Improved Player award after averaging 15.4 points and 11.9 rebounds in 2017.
Her numbers dropped in 2018, but she won Sixth Woman of the Year. Jones opted out of the 2020 season because of the COVID-19 pandemic. Like Kelsey Plum, she returned with a fantastic 2021 season.
2016: Number 6 draft pick
2017: Most Improved Player of the Year
2018: Sixth Woman of the Year
2019: 2nd Career All-Star Selection
2021: MVP

Remember her name. Jonquel Jones.

— Connecticut Sun (@ConnecticutSun) September 28, 2021
Jones claimed MVP after leading the Connecticut Sun to the best record in the WNBA. She set career highs with 19.4 points, 2.8 assists, and 1.3 steals. Jones led the league with 11.2 rebounds. She became the first player to win Most Improved Player, Sixth Woman, and MVP.
The Las Vegas Aces have been the team to beat in 2022, but we can't forget about the Sun. They're only 1.5 games behind the Aces for the best record in the WNBA. Last year, they closed the season on a 14-game win streak.
She isn't playing as well as last season, but it pays to be the best player on a contending team. Check out her performance against the Seattle Storm on June 5.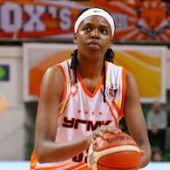 25 points
8 rebounds
6 assists
3 steals
10-17 field goal shooting
That performance shows she can still play at a high level. A second-half surge would put her at the forefront of the MVP race.
Cynthia Cooper won the first two MVPs in league history. She's the only player to win back-to-back MVPs. It doesn't seem like Jones will accomplish that feat, but I'm not counting her out.
Does your WNBA MVP prediction believe in Jones winning another MVP? A late-season surge from the Sun could put Jones at the top of the list.
Why Candace Parker Is the Best Sleeper Pick to Bet On
Can Candace Parker become the third player in WNBA history to win three MVPs? The 2022 WNBA MVP odds don't have faith, but I'm much higher on Parker.
Parker has an extensive WNBA background. The two-time champion will make her seventh All-Star appearance this season. Parker won Finals MVP in 2016 and claimed Defensive Player of the Year in 2020.
Her all-around skillset is why I believe she's a WNBA player that could play in the NBA. That skill set has been on display with her triple-doubles in 2022.
Candace Parker tonight:

10 PTS
14 REB
10 AST

She now has the most triple-doubles in WNBA HISTORY 👏 @HighlightHER pic.twitter.com/1iMYcGrmbp

— Bleacher Report (@BleacherReport) June 24, 2022
She has two triple-doubles this season, including her record-setting performance against the Los Angeles Sparks. She spent 13 years with Los Angeles before joining the Chicago Sky in 2021.
The Sky wasn't a top contender last season, but they got hot at the right time. Chicago won their first championship in franchise history. Parker didn't win Finals MVP, but she played a significant factor.
Chicago has surged into contention following a slow start. They're 9-2 in their last 11 games, including wins over the Las Vegas Aces and Connecticut Sun. Take a look at Parker's 2022 numbers.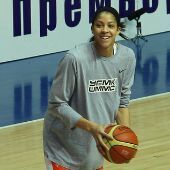 12.6 points
8.4 rebounds
4.7 assists
1.0 steals
1.0 blocks
43.8 field goal shooting
It's so impressive to see her impact the game in multiple facets. We'll remember Parker as one of the greatest WNBA players for her all-around skillset. She makes many plays on both ends of the floor.
Are her numbers on pace with previous MVPs? No, but she'll have a strong case if she continues to lead the Sky to the top of the WNBA. It won't be long before the WNBA MVP prediction swings in her favor.
Do you have faith in Parker winning the 2022 WNBA MVP? I believe she presents the most value.
Betting on the WNBA MVP Award in 2022
The 2022 WNBA MVP odds give A'ja Wilson a comfortable advantage, but I don't share the same opinion. There are many top contenders with a chance to surpass Wilson.
Wilson has had a great season, but her odds don't present enough value to be a good pick.
Kelsey Plum and Candance Parker are my favorite value selections. Plum has played a significant role for the Las Vegas Aces, while Parker continues to play at an elite level.
The 2022 WNBA MVP race should come down to the wire. Head over to the top basketball betting sites to make your WNBA MVP prediction.
August
Casino of the Month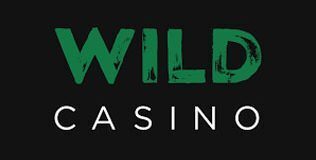 Welcome Bonus
250% up to $5,000