Odds and Prediction for the 2022 Wells Fargo Championship

The 2022 Wells Fargo Championship odds are officially out. That means it's time for us to break down the pricing and see which golfers we should be targeting on our betting sheets.
There are a lot of great golfers in the field, so this is shaping up to be a great event. Only one of them can win, though. Will it be a top favorite coming through or an underdog pulling off an amazing upset?
We have everything from the top contenders to the best sleepers who could be the ones to pull it off eventually. Let's get into our 2022 Wells Fargo Championship preview, starting with the top betting sites.
Top Betting Sites for the Wells Fargo Championship
Before we look at the 2022 Wells Fargo Championship odds, we must know where we are getting them from. These are the best golf betting sites that are currently offering odds for the outright winner of the event, as well as various props.
The best thing about these sites has to be the welcome bonuses. You get a generous bonus to your account by creating one and making a deposit. The choice is yours when it comes to picking a site, but the welcome bonus has to be one of the best things about joining new sites.
Signing up is quick and easy too. You only need a couple of pieces of your personal information (ID, SSN) and your preferred payment option. There's a lot of flexibility regarding payment options as well.
These sites offer your general bank account or debit/credit card options, but you can even use cryptocurrency.
Let's look around each site and see which one suits you best. Then, you will be able to make your 2022 Wells Fargo Championship predictions and bet accordingly.
Not sure where to start with golf betting? Check out our golf betting strategy guide below to help get you started.
2022 Well Fargo Championship Betting Odds
Coming in at the top of the 2022 Wells Fargo Championship betting odds is none other than Rory McIlroy. McIlory could easily be the best golfer in this field, giving him a great chance of winning this event.
Just last week, we saw Jon Rahm as the massive favorite to win the Mexico Open, and he did exactly that. Could McIlroy do the same thing two weeks in a row? It's certainly possible with his level of talent.
Rory McIlroy wins the Wells Fargo Championship!

His first win since Nov. 2019 ? pic.twitter.com/1Le4m4Rgbm

— SportsCenter (@SportsCenter) May 9, 2021
We have a tie for second place on the odds leaderboard as well. That would be between Corey Conners and Matthew Fitzpatrick at (+2000) a piece, a significant drop off from McIlroy. That's the effect of having a top golfer with lesser competition in the field.
Everyone except McIlory has excellent value in the 2022 Wells Fargo Championship odds.
Last year's winner was none other than, you guessed it, Rory McIlory. He's won this event three times, so seeing him so high on the list makes sense. McIlroy won in 2010, 2015, and of course, in 2021.
A handful of other golfers have either won or were runner-ups and will be participating again. The recent winners include McIlory, Max Homa (2019), Jason Day (2018), Brain Harman (2017), James Hahn (2016), and more.
The recent runner-ups that will try to win it this time around include Abraham Ancer (2021), Joel Dahman (2019), Nick Watney (2018), and more.
Ready to bet already? You can find the odds listed above at Bovada. Check out their site review, or head there to bet on this week's PGA Tour tournament now.
Top Contenders for the 2022 Wells Fargo Championship
First, we should break down the 2022 Wells Fargo Championship favorites before getting into our value picks. A couple of golfers are offered at the top for a reason, while others don't seem to make too much sense.
Here are two golfers who have their reasons to be near the very top of the odds leaderboard for 2022.
Rory McIlroy (+700)
We already touched on McIlroy, but he's been so good in the Wells Fargo Championship that you can't not talk about him. He's the best golfer in the field and could prove it this week with an easier field of opponents.
McIlory has the three wins at Quail Hollow Club, but he also has tons of experience here. His first try at this course was a first-place finish when it was still called the Quail Hollow Championship.
Here are all his finishes at this course in his career.
2010: 1st
2011: CUT
2012: 2nd (tied)
2013: 10th (tied)
2014: 8th (tied)
2015: 1st
2016: 4th (tied)
2018: 16th (tied)
2019: 8th (tied)
2021: 1st
On top of that, he's also coming off a great performance in his last outing at The Masters. He finished in second place right behind Scottie Scheffler and took home $1.61 million.
Since then, he hasn't golfed in an event, but he could still be at the top of his game. That makes him the heaviest of the 2022 Wells Fargo Championship favorites by far. If you tend to bet on the favorites, McIlroy is your guy this week.
Abraham Ancer (+2800)
Just because McIlroy has a staggering lead in the odds right now doesn't mean there aren't other top golfers to consider here. Abraham Ancer looks to have very nice value and could be a top bet simultaneously.
He was the runner-up in 2021 and lost by just one stroke. The odds could look pretty different if he could pull off the win over McIlroy last year. McIlory could also be a bit rusty since being off for about three weeks now.
Ancer does not have the experience McIlroy has, nor does he have the consistency in his finishes. It depends on which Ancer shows up to this event. He could be on top of his game and maybe beat McIlroy this time around or even be cut.
He was cut in this event in 2018 and then placed second in 2021. He placed 42nd and was cut in his last two events: the Mexico Open and The Masters, but finished in 5th (tied) in the WGC-Dell Match Play.
Ancer also has finishes of 7th, 8th, and 14th (twice) in the 2022 season. There's also a good mix of poor performances, but he's still a valuable pick in this field.
2022 Wells Fargo Championship Sleepers
Not everyone likes taking the favorites to win the events. Sure, they make the most sense and have the best chance of winning, but that doesn't mean they are guaranteed to win it.
Here are two 2022 Wells Fargo Championship sleepers to consider for your underdog bettors.
Matt Kuchar (+5000)
For my first sleeper pick, I am going with Matt Kuchar as a great value right now. He's participated in events at this course before, but they haven't gone great. Kuchar was cut in 3 out of his five attempts before and placed 62nd or worse in the other two.
Why would I recommend him as a sleeper right now, then? He has been on quite the tear over his last two events.
Burying it from the bunker ?

Perfection from Matt Kuchar. pic.twitter.com/kK0BbPtNgd

— PGA TOUR (@PGATOUR) March 20, 2022
He tied for 3rd in the RBC Heritage and tied for 2nd in the Valero Texas Open before that. His terrible finishes in the "Wells Fargo" Championships also happened from 2004 to 2010. A decade later, he finds himself at the top of his game.
He also placed 16th (tied) in the Valspar Championship before the Valero Texas Open. He's been golfing at a very high level recently and can finally get over the hump this year.
Kuchar may not be the prettiest pick, but he would have incredible value if he can pull it off.
Keith Mitchell (+5000)
Someone who has a recent record of performing well in the Wells Fargo Championship is Keith Mitchell. Mitchell's odds look too good for his history on this course. His first attempt was in 2018 and was a moderate but respectable 34th place finish.
Since then, Mitchell has placed 8th (tied) in 2019 and was even better in 2021, placing 3rd (tied). His history at this course is just the three attempts, but he's been effective.
Mitchell has also put together a good number of top finishes in the 2022 season. Here are his other notable finishes this season.
3rd (CJ Cup)
7th (Sony Open in Hawaii)
9th (Honda Classic)
10th (WM Phoenix Open)
12th (The RSM Classic)
12th (AT&T Pebble Beach Pro-Am)
13th (The Players Championship)
26th (WGC-Dell Match Play)
With his number of impressive finishes in 2022 and his great outings at Quail Hollow Club, Mitchell could be one of the most underrated golfers in this event.
2022 Wells Fargo Championship Props to Target
Rory McIlroy to Place Top 10
-115
Abraham Ancer to Place Top 20
+105
Keith Mitchell to Place Top 20
+175
You can make even more 2022 Wells Fargo Championship predictions than the usual outright winner of the event. These props are a great way to increase your chances of winning your bet and still have some value to them.
For Example
McIlroy is the top option to win the whole thing. With that said, his odds of placing in the Top 10 are barely in negative territory. The books expect him to win this thing easily, so placing him within the Top 10 seems like a real possibility.
You can even take it a step further and get (+150) odds for McIlroy to place within the Top 5. It increases risk, but it gets you in positive odds territory.
This is a great way for those who don't want to bet on who will win the 2022 Wells Fargo Championship outright. It's difficult to predict, so finding extra security in these props is a great alternative route.
You can apply the same knowledge to Ancer and Mitchell as well. As I said earlier, they could very well have chances to win the whole thing. This bet allows them to miss out on the win without you missing out on your bet.
Ancer is (+500) to place within the Top 5 and (+250) to place within the Top 10. On the other hand, Mitchell is (+850) to place within the Top 5 and (+425) to place within the Top 10.
These are just a couple of examples that the top golf betting sites offer additional ways to win other than the outright winner.
Top Golf Betting Sites
Betting on the Wells Fargo Championship in 2022
Last week we correctly predicted that Jon Rahm would win the Mexico Open, but he was an enormous favorite, so that hardly counts. We will look to try and get a little streak going this week, with a slightly tougher field to choose from.
For my official pick, I will go with the underdog in Keith Mitchell to pull off a win. He's coming off some great performances on this course and can put it all together in 2022.
As for your pick, feel free to run with one of these guys or go with someone else you think has a great chance of winning with even better odds. There are an insane amount of options on the 2022 Wells Fargo Championship odds list.
It reaches up to (+40000) with Larkin Gross, Jonas Blixt, and Gregory Odom Jr. offered at that price. If one of those incredible longshots pulls off the win, that will cash a $100 bet into $40,000.
I don't recommend doing that, but it's available for you. If you are still looking for more picks, check out our golf betting picks page on your way out.
September
Casino of the Month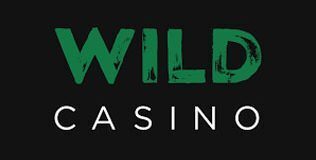 Welcome Bonus
250% up to $5,000