Betting Guide for the 2022 Valspar Championship

The Players Championship has concluded, and Cameron Smith has taken home first place and $3.6 million along with it. Smith was at (+3300) in the odds to win the tournament and pull it off.
Next on the PGA Tour is the Valspar Championship, with a $7.8 million purse and 500 FedEx Cup points up for grabs. There are a lot of top golfers that will be participating and a lot of potential winners here.
Let's look at the 2022 Valspar Championship for this week's tournament on the PGA Tour.
Where to Bet on the 2022 Valspar Championship
These will be your go-to betting sites for the Valspar Championship this year. They will be offering competitive odds, unique props, and generous welcome bonuses that will help with all your betting needs.
All it takes is a couple of quick questions with your personal information and payment options; then, you should be all ready to go.
The Valspar Championship may not have as big of a purse as The Players Championship last week, but we still have big money up for grabs. That doesn't apply to just the golfers, as the odds for this tournament could give you a serious jump in your wallet.
For more help on betting on the Valspar Championship this year, check out our golf betting strategy page to help get you started.
Odds for the 2022 Valspar Championship
Here is a good portion of the odds for the Valspar Championship on BetUS. These aren't the only options either, as there are currently 74 golfers that you can choose from with odds up to (+17500).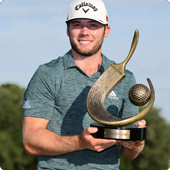 Justin Thomas leads the charge in the odds leaderboard. He's the only golfer with odds less than (+1000) to win the championship at the opening odds, which is not a usual sight to see.
He is followed by other top golfers like Collin Morikawa and Viktor Hovland.
Last year's champion of this tournament was none other than Sam Burns. Burns finds himself at (+2200) odds for this year's outing, which would be a profitable bet if he would be able to repeat and defend his title.
Burns placed 12th in 2018 and 30th in 2019 before finally bringing home the award on Innisbrook Resort (Copperhead). His adjusted strokes gained rank 7th out of all golfers on this course in the last five years.
Could he be in for another great outing with his recent success on the course? If you think so, you could stop there and bet on him to win at BetUs.
Top Contenders for the Valspar Championship
We have your familiar names always hovering around the top, starting with the top guys. Justin Thomas leads the charge in the odds and could very well bring home first place as the favorite to do so.
Thomas has had some great performances throughout his career on this course. He has had four attempts at Innisbrook Resort, dating back to 2015. He placed 10th on his first try there, which is solid if you ask me.
He returned the following year to place 18th but missed the cut in 2017. Thomas didn't participate until 2021 but returned and placed 13th.
Let's take a look at some other top golfers for this year's Valspar Championship.
Collin Morikawa (+1100)
Collin Morikawa has been one of the best golfers for the 2022 golf season. He's had several top places already this year and should be looking to win his first event for the 2022 season.
He already has three wins from the 2021 season but has yet to grab one in 2022. This could be an excellent chance for him to seal the deal.
Morikawa has yet to appear at this course, which could challenge him. With that being said, he has been incredible as of late and could figure it out on his very first try.
He missed the cut in The Players Championship last week but will be looking to bounce back. That's just his 4th time missing the amount throughout the 2021 and 2022 seasons.
Morikawa participated in the Genesis Invitational before that and took home second place. That's his second time winning 2nd place this year already, participating in 8 events.
He took home 5th place twice, too, in the Sentry Tournament of Champions and the Hero World Challenge. Add in a 7th place finish as well, and you got yourself a great all-around effort in 2022.
Morikawa's inexperience at Innisbrook Resort could get him off to a slow start, but he's a talented enough golfer to win it even on his first try.
Viktor Hovland (+1100)
Viktor Hovland is a golfer who did very well in his first attempt on this course. Hovland made his debut on this course last year and was impressed by placing 3rd.
That's the kind of thing I am talking about with the top golfers in the game right now. They can pretty much figure out any course and put themselves in a position to win every time.
Hovland should have another strong chance of performing well on this course and could be eager to finish the job for 1st rather than take 3rd.
HOVLAND WITH THE ACE
pic.twitter.com/oMSXeE0T02

— Barstool Sports (@barstoolsports) March 14, 2022
This year, winning events have familiar him with taking home three 1st place trophies in the 2022 season.
He won the World Wide Technology Championship in early November, the Hero World Challenge in early December, and the Slync.io Dubai Desert Classic in late January.
He's also coming off some top 10 finishes in his last three outings as well. He placed 9th in the Players Championship just last week, 2nd in the Arnold Palmer Invitational, and 4th in the Genesis Invitational.
With his recent performance and already placing 3rd last year, Hovland could be one of the top bets to win the Valspar Championship in 2022.
Louis Oosthuizen (+2000)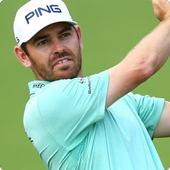 Going a little bit further down the odds, you'll find Louis Oosthuizen at an attractive price. The 39-year-old hasn't been doing too well as of late, but that could have just made him an even more valuable pick to make.
He hasn't placed within the top 10 yet this year, but he's got two 14th finishes out of 6 total tries in the 2022 season.
Oosthuizen got 14th in the Waste Management Phoenix Open and the Shriners Children's Open earlier this year.
The biggest reason why I have him as one of the top bets for the Valspar Championship is because of his experience and success in this course.
His first four tries on Innisbrook Resort went pretty bad overall, being cut three times and 20th in the other. After that, he flipped a switch and figured it out.
Oosthuizen ended up placing top 10 in 8th or better in 3 of his last four tries and a solid 16th in the other one.
He participated in the one last year and placed 8th while grabbing 2nd in 2019 and 7th in 2016.
With his recent performances on this course, he could be a solid bet to win this year and comes at a better price than the other top options.
2022 Valspar Championship Sleepers
That brings us to the sleepers. Everyone has significant odds, but these sleepers' odds are even better. They are a bit more of a longshot to win, but the payout would be massive if they could pull it off.
Last week, we saw Cameron Smith cash as the winner with (+3300), which would have been a very nice payday for his bettors. Let's try and find the value pick with the best shot of winning this year's Valspar Championship.
Paul Casey (+2200)
Sam Burns might have taken home the Valspar Championship trophy last year, but how about the previous 2? Those would go to none other than Paul Casey. That's right, he was able to win his 5th total try on the course and then defended his title the following year.
Casey is also coming off a great tournament in the Players Championship and placed 3rd. That could mean he's playing his best right now, and he has won already on this course. He might have won it if it weren't for his unlucky roll.
Paul Casey rolled his drive into what looks like a pitch mark on the 15th fairway. Horrific break. pic.twitter.com/T4y5gAUCUi

— Kyle Porter (@KylePorterCBS) March 14, 2022
The 44-year-old has had seven total tries on this course, and 3 of them have been great. He's had the two wins, but he could also place 21st in last year's tournament.
His other four tries have included placing 37th and 42nd while missing the cut in the other two.
Being cut isn't a big deal if a certain golfer is on point. Casey missed two cuts in a row and then went on to win the following two events in a row.
We will have to see how he can translate his 3rd placing last week, and two wins already on this course into maybe a third one.
Jason Kokrak (+3500)
Even further down the list and hence better odds is Jason Kokrak. Kokrak has been a bit more up and down, and that's the main reason why he's further down the odds list. But when he's on his game, he can have a serious chance of winning this tournament.
This year he's already won an event with the Hewlett Packard Enterprise Houston Open and will try to make this his second in the 2022 season.
Kokrak also has a 17th place finish this year, but the rest of his tries in 2022 have been subpar.
With that being said, he's got a lot of experience in this course. The 36-year-old has had ten total tries on Innisbrook Resort, resulting in 2nd place, 7th place, 8th place, 13th place, and 14th place.
He missed the cut in 4 of his tries, but those all came from 2011 to 2016. Only one of those was a Valspar Championship (2016). The Transitions Championship (twice) and Tampa Bay Championship that he missed the cut for back in those years.
Now that the Valspar Championship name has been consistent, so has Kokrak.
He will look to win his second event of the 2022 season by using his experience in this course to his advantage.
Betting on the 2022 Valspar Championship
The choice is yours for which golfer you want to bet on. I highly recommend heading over to the best golf betting apps to place your bets as soon as possible.
You can bet on different things like who wins the first round, who makes the cut, or who wins the whole thing. With a huge list of golfers, there are so many different ones that you can pick to win the entire thing.
There are always the top dogs that should be solid bets to win the whole thing, but we always seem to see someone win the event out of nowhere.
Be sure to head over to our golf picks page for recommended bets on the 2022 Valspar Championship.
September
Casino of the Month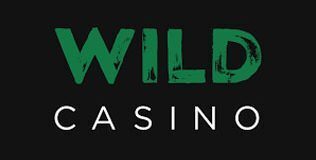 Welcome Bonus
250% up to $5,000