2022 URC Final Betting Preview – Stormers vs. Bulls Predictions and Top Bets

If you've seen the odds for the 2022 United Rugby Championship Final, you'll be aware that it's an all-South African affair.
Keep your finger off that bet button if you're betting on the odds for the Stormers vs. the Bulls this weekend. At least until you get my thoughts, predictions, and betting pick for the 2022 URC Final.
As for the need-to-know stuff? The game kicks off at 19:35 local time this Saturday, June 18, from the Cape Town Stadium in South Africa. It marks the first time in the history of all iterations of this competition that an Irish team hasn't reached the final.
So, who saw this one coming? I'm happy to put my hand in the air and say that I didn't. Having watched Leinster pulverize the opposition all season, I expected them to be playing this weekend. But absolute respect to these two sides for ensuring the inaugural final of the URC.
Before I preview the match, let's get to the betting odds for the 2022 United Rugby Championship Final. I've been looking over the top South African betting sites offering rugby odds for Saturday's game and will be sharing those with you below.
Oh, and yes, I will be providing the best 2022 URC Grand Final picks and predictions to help you win some money on this one, too!
Odds for the 2022 United Rugby Championship Grand Final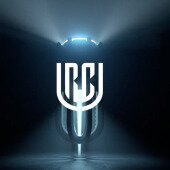 Are you looking for Stormers vs. Bulls betting odds for the 2022 URC final? What do you make of the ones above?
I've taken these prices from the Betway sportsbook. This is one of the top rugby betting sites we recommend, so I suggest giving them a look. I'll talk to you a little more about how to do that soon, but first, let's briefly brush over some 2022 URC Grand Final odds analysis.
First, why are the odds for the Stormers vs. Bulls in favor of the home team? Well, I guess I have just answered a question with a question. The Cape Towners will have a boost in the form of a raucous crowd behind them. Furthermore, they didn't have to leave South Africa to take on Leinster in the semis.
If you think I will be factoring this into my 2022 United Rugby Championship Final predictions, you couldn't be any closer to the truth.
Although the Stromers' home advantage and the absence of traveling are factors to be aware of, the Bulls have momentum on their side. Furthermore, they dumped out a Leinster team that was practically crowned champions before last weekend's semi-finals took place.
It's going to be a great game.
If you like the look of these odds, I would recommend heading over to Betway and getting your wagers down. There are other markets on the site to consider, too!
Bet on the 2022 2022 URC Finals
Feel free to read a site review before visiting the site to place your bets.
2022 URC Grand Final Preview Details
Venue: Cape Town Stadium
Kick-Off Time: 19:35 South Africa Standard Time (11:35 ET)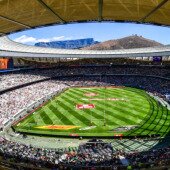 I'm not sure there is much to say about this match that hasn't already hit print.
For South Africans, seeing one of their sides named in the very first United Rugby Championship Final preview would have probably been enough. To have two sides make it has delighted the Saffers; at least, the ones I know.
But nationalistic pride will go out the window for fans of the Stormers and the Bulls this weekend. They have proven themselves to be better than the Irish, having dispatched Ulster and Leinster, respectively.
Now it's time to crown the kings of South Africa, who will make history as the first team to lift this trophy.
Well, that was fast…#URC pic.twitter.com/2jPp8wzsmS

— RugbyPass (@RugbyPass) June 12, 2022
You have to go back to 2010 for the last time the Stormers vs. the Bulls was the final game of a major tournament. Yup, you guessed it. It was the 2010 Super Rugby final at Orlando Stadium. The Bulls, featuring legendary names such as Victor Matfield, Morne Steyn, and Francois Hougaard, ran out as 25-17 winners.
Due to how the United Rugby Championship rankings work, the Stormers get the home draw given they finished second in the overall ratings. But I guess the Bulls will take a final played in South Africa over one that could have potentially been played in Ireland had certain permutations gone against them.
Where to Watch Stormers vs. Bulls on TV and Online
If you're looking for the best stream for the 2022 United Rugby Championship Grand Final, URC.tv. is the place to go.
However, if you prefer to watch your rugby via old-school TV, TG4, SuperSport, and Premier Sports will be broadcasting the 2022 URC Final. Depending on where you are watching from, your options will be limited. However, those outside of Europe and Africa shouldn't struggle with finding a channel.
If you are in North America, ESPN has you covered. Are you looking to watch the Stormers vs. the Bulls from New Zealand? Sky is broadcasting the match.
The dedicated URC final broadcasters and details page will fill you in for anyone else.
Stormers vs. Bulls Predictions for the 2022 URC Final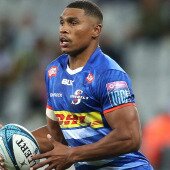 You've got the 2022 United Rugby Championship Final odds for the Stormers vs. the Bulls.
You know where to watch the game, how to watch it, and have probably stocked up your fridge with enough dops to sink a battleship. So, the only logical step to take right now is to make some predictions for the Stormers vs. the Bulls.
Let's jump right in.
Who Will Win the 2022 URC Grand Final?
Match Winner: Bulls
Predicted Score: Stormers 25-29 Bulls
I'm anticipating a very close match this weekend. And I'm guessing; if you know your rugby, you will be, too.
Both of these sides have a lot to feel confident about heading into Saturday's URC Final. The home side overcame a stubborn Ulster outfit, while the Bulls are still buzzing after their famous win in Dublin against Leinster.
As a game that can conceivably go either way, you have to look back at previous results to get some kind of feel for things. Here are the last five matches played between these two sides.
Stormers vs. Bulls Head-to-Head Results
2022 URC – Stormers 19-17 Bulls – Sep 4, 2022
2022 URC – Bulls 26-30 Stormers – Jan 22, 2022
2021 Rainbow Cup SA – Bulls 31-27 Stormers – April 6, 2021
2021 Rainbow Cup SA – Stormers 16-20 Bulls – August 5, 2021
2020 Super Rugby Unlocked – Bulls 39-6 Stormers – Oct 31, 2020
As you can see, the Stormers have won two of the last five matches. They also happen to be the two most recent games which have come in this championship.
Is this a case of third-time lucky for the Bulls? While superstitions can be the folly of a bettor, the fact that they ran their rivals close should be considered, as can the fact that they have three wins against the Stormers in the past two years.
Time to reflect on the journey to the Grand Final 🏟

Who's ready to roar for @TheStormers 🆚 @BlueBullsRugby?#URC | #AllFor1 pic.twitter.com/nkTEvTGqBw

— United Rugby Championship (URC) (@URCOfficial) June 14, 2022
But anything can happen in a final. Form tends to go by the wayside when it's a showdown between two equally matched teams at dawn. And as much as the home advantage sways things in favor of the Stormers, I'm leaning toward the Bulls to get the job done.
Where the Game Will be Won
Bulls' boss, Jake White, needs no introduction.
The Johanessburg-born coach is a Rugby World Cup winner with a proven track record in the game. White's tactical nous saw his side overcome the 2022 United Rugby Championship betting favorites in their own backyard, and I think he could make the difference this weekend.
On the pitch, whoever can get their set-piece off from the get-go will stamp authority on the game. Although I believe that this will be an absolute tug of war, with both teams very cohesive in the pack. Nullifying space afforded to the Stormers' backs will be crucial for the Bulls to win this match.
Meet the Head Coaches ⬇️#URC | #AllFor1 pic.twitter.com/wN9z4K3zwY

— United Rugby Championship (URC) (@URCOfficial) June 14, 2022
The underdogs' United Rugby Championship Grand Final odds will have them looking to prove their detractors wrong yet again. It should be a tight game, but I have to give it to the Bulls. The betting value is pretty good on the moneyline, but let's explore what other 2022 URC Final betting picks could make some sense.
2022 United Rugby Championship Final Best Bets
Bulls to Win by -2.5 Points
+150
I've chosen a very simple approach to this 2022 URC Final betting preview.
So much so that it should not surprise you to learn that my betting picks for the 2022 United Rugby Championship Grand Final are keeping with a basic theme. You don't need to go overboard hunting crazy bets to place on the Stormers vs. the Bulls. Especially with this match more than likely to be super close.
The recent form tells us that these two teams are evenly matched. Anyone who has been following the season will know that there is little to separate them.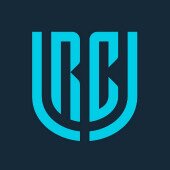 I like the fact that the 2022 URC Grand Final odds for the Bulls vs. the Stormers make this much more straightforward. While there is value on the Bulls, there is no clear favorite. That means that the markets, where the handicaps/spread are concerned, pretty much follow suit.
I recommend that you make the same Stormers vs. Bulls betting picks that I have above. Preferably, it would help if you took the moneyline betting odds.
I wouldn't go too deep if you are looking for URC Final handicap betting markets. Please keep it simple and back the Bulls to overcome the -2.5 head start.
If you want to compare the betting odds for the 2022 United Rugby Championship Grand Final, feel free to do just that! You can see what site offers the best URC Final odds for the Stormers vs. the Bulls by visiting one of the top online gambling apps.
That is a smart move, for sure.
More Prop Bets to Target for the 2022 URC Grand Final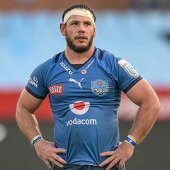 The odds for the 2022 United Rugby Championship Grand Final between the Stormers and the Bulls are not limited to who wins.
There are tons of prop bets for the URC final that you can have some fun with. I'd recommend taking it easy on how much you wager, of course, especially with some of the more exotic selections that are available to you.
Prop bets for the 2022 United Rugby Championship Final are available to view right now at the best rugby betting sites.
When it comes to props, I never tend to go too crazy. I've had my hands burned in the past, so I like to take a more logical approach these days. Parting with a few dollars here and there on longshot rugby bets can be fun, even more so when it's a final!
Here are two props picks for the Stormers vs. the Bulls that I like. But again, don't bet the family pet on these!
Stormers First Half/Bulls Second Half (+750)
Marcel Coetzee to Score First Try (+2000)
Fill your boots or see if you can do better with your own selections.
This weekend's game means that it's the end of a long and pulsating season. One that has really caught the imagination. I'm sure 2023 will have its own surprises, both at a club and international level. I mean, we do have a Rugby World Cup to bet on, right?