Betting Guide for UFC Fight Night: Blaydes vs. Aspinall

Here's a guide to betting on UFC Fight Night: Blaydes vs. Aspinall that could help you make some money.
The world's greatest MMA promotion is back at the O2 Arena in London, England, on Saturday, July 23. It's rather unusual to have two UFC London fight cards in one calendar year. But fans can look forward to a huge event in the English capital, with Curtis Blaydes being tasked with stopping the excellent Tom Aspinall.
Aspinall could move one step closer to title contention with a win on the night. But we also have other Brits such as Paddy Pimblett, Paul Craig, Molly McCann, and Nathaniel Wood hoping to score wins in the Big Smoke.
Let's get spark this UFC London betting preview by looking over the UFC Fight Night: Blaydes vs. Aspinall odds. I'll then move on to my predictions and picks for the fights, as well as the full card lineup and more.
Of course, if you are hoping to bet on UFC London on July 23, I recommend only using safe and secure UFC betting sites. Preferably with top odds UFC Fight Night: Blaydes vs. Aspinall!
Here's a quick list of some of the best MMA sportsbooks, and then we can dive into my UFC London betting guide.
How We Rate

Safety & Security
You should be able to gamble online without fear. So we only recommend licensed sites that use the latest security and encryption techniques.

Bonuses
Maximize your bankroll with fantastic bonuses. Our recommended sites offer valuable bonuses with fair terms and conditions, including manageable wagering requirements.

Games & Betting
The best sites have the best wagering options. That's why you will find extensive games and betting opportunities on our recommended sites.

Banking
Getting your money to and from your account shouldn't be a hassle. We only recommend sites with a variety of convenient banking methods, including cryptocurrency and e-wallets.
Betting Odds for UFC Fight Night: Blaydes vs. Aspinall
Curtis Blaydes (+115) vs. Tom Aspinall (-135)
Jack Hermansson (+100) vs. Chris Curtis (-120)
Paddy Pimblett (-250) vs. Jordan Leavitt (+210)
Nikita Krylov (-190) vs Alexander Gustafsson (+160)
Molly McCann (-380) vs. Hannah Goldy (+310)
Paul Craig (+130) vs Volkan Oezdemir (-150)
Marc Diakiese (-305) vs Damir Hadzovic (+255)
Nathaniel Wood (-450) vs. Charles Rosa (+360)
Makwan Amirkhani (+175) vs. Jonathan Pearce (-205)
Muhammad Mokaev (-460) vs. Charles Johnson (+370)
Jai Herbert (-280) vs. Kyle Nelson (+235)
Victoria Leonardo (+135) vs. Mandy Bohm (-155)
Claudio Silva (+225) vs. Nicolas Dalby (-265)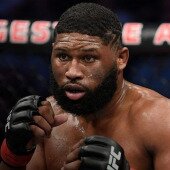 The UFC London betting odds above can be found on the BetUS sportsbook.
Also known as UFC Fight Night 208 and UFC on ESPN+ 66, gamblers have plenty of opportunities to get some bets down on this card. Some interesting prices are up for grabs, with some fights looking pretty tight.
Curtis Blaydes vs. Tom Aspinall is the big one, in many senses. The heavyweight headliner should deliver, with these two among the best guys in their weight class. Both guys will aim to get a shot at Francis Ngannou, who I recently named among the top MMA fighters for sports bettors. However, neither will be looking past Saturday night.
As you can see, Paddy Pimblett's odds in this UFC London betting guide make him a firm favorite to win his third outing under the promotion's banner. The Scouser is popular with fans and will be among the top UFC Fight Night 208 betting picks.
Take some time to look over the betting lines for UFC London 2022. When you're ready, let's move on to the full fight card and lineup.
Full UFC London Fight Card and Bout Order
Whether you're planning to tune in for the main event or want to see all fights at the O2, it's your call.
I'd say we have a very intriguing set of matches here. The headliner is obviously the main selling point, but as I'll explain later in this UFC London betting preview, there is plenty of quality fixtures to wager on.
The full UFC London card is split into the main and prelims portions.
Main Card Fights at UFC London: Blaydes vs. Aspinall
Heavyweight: Curtis Blaydes vs. Tom Aspinall
Middleweight: Jack Hermansson vs. Chris Curtis
Lightweight: Paddy Pimblett vs. Jordan Leavitt
Light Heavyweight: Nikita Krylov vs. Alexander Gustafsson
Women's Flyweight: Molly McCann vs. Hannah Goldy
Light Heavyweight: Paul Craig vs. Volkan Oezdemir
UFC Fight Night: Blaydes vs. Aspinall Prelims Fights
Lightweight: Marc Diakiese vs. Damir Hadzovic
Featherweight: Nathaniel Wood vs. Charles Rosa
Featherweight: Makwan Amirkhani vs. Jonathan Pearce
Flyweight: Muhammad Mokaev vs. Charles Johnson
Lightweight: Jai Herbert vs. Kyle Nelson
Women's Flyweight: Victoria Leonardo vs. Mandy Bohm
Welterweight: Claudio Silva vs. Nicolas Dalby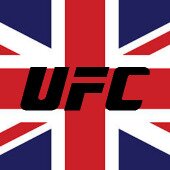 Again, you won't be short of options regarding fights.
I'll make my UFC London betting picks and predictions for all matches above. I think there could be some value to be had on some of the fights that will go under the radar, and I will discuss where the betting value is when I highlight my top bets.
Let's start my UFC London predictions off with the main event!
Predictions and Betting Pick for Blaydes vs. Aspinall
Weight Class: Heavyweight
Favorite: Aspinall (-135)
Predicted Winner: Blaydes by Decision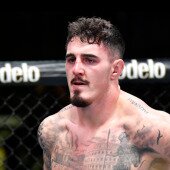 Only Francis Ngannou (twice) and Derrick Lewis have beaten Curtis Blaydes.
The American is being slept on a little during his fight with Aspinall. Most US betting sites seem unanimous in their assertion that Blaydes is up against it in London this weekend, with almost all of the top bookies pricing him as a slight underdog.
I'm not sure that Blaydes deserves to be anything other than a moderate favorite here. I can understand why the 16-3 native of Colorado might struggle with Aspinall. After all, the Englishman is a beast. I championed his skills before he made his UFC debut, telling anyone willing to listen about his talent. But I find myself worried for him in this bout.
Aspinall is looking to improve on a 12-2 record that includes nine straight wins.
The Manchester-born star is a fantastic talent, with knockout power and a very dangerous submission game part of his burgeoning arsenal of weapons. He has earned Performance of the Night honors from four of his five UFC wins to date and has all the hallmarks of a potential champion.
With that being said, I don't think it would be wise to lump it all on him in this one. While the manner of his victories to date has been impressive, the opposition has not. You can only fight what is in front of you, sure, but the following names don't exactly make up a murderer's row of talent.
Win Over Alexander Volkov – Submission – UFC Fight Night: Volkov vs. Aspinall
Win Over Sergey Spivak – TKO – UFC Fight Night: Brunson vs. Till
Win Over Andrei Arlovski – Submission – UFC Fight Night: Blaydes vs. Lewis
Win Over Alan Baudot – TKO – UFC Fight Night: Moraes vs. Sandhagen
Win Over Jake Collier – TKO – UFC on ESPN: Whittaker vs. Till
Blaydes is one of the trickiest heavyweights on the planet.
A perennial contender, he has wins over the likes of Mark Hunt, Alistair Overeem, and Jarzinho Rozesntruik, to name a few. He has also beaten a better version of Volkov, who is, to date, the toughest task the Brit has faced.
Blaydes' wrestling could be a huge factor in this fight. Aspinall knows his best chance of beating his man will be on the feet. But if he can't get him out of there in the first two or three rounds, I think the American has an excellent chance of wearing him down and dragging him to the scorecards.
Pick: Blaydes to Win (+115)
More UFC on ESPN+ 66 Predictions for the Main Card
Jack Hermansson to Beat Chris Curtis by Submission
Paddy Pimblett to Beat Jordan Leavitt by Submission
Alexander Gustafsson to Beat Nikita Krylov by KO/TKO
Molly McCann to Beat Hannah Goldy by Decision
Paul Craig to Beat Volkan Oezdemir by Submission
I'm anticipating a night for the submission artists.
Before I put together this UFC London betting guide, I was well aware that we had several fighters capable of tapping their opponents out in the English capital spread across the card. One of the more interesting of those guys is Paddy Pimblett.
The odds for Pimblett to win at UFC London this weekend are -250 on the top MMA betting apps. However, you can get a whopping +270 for him to pull off the submission. While I see plenty of holes in Pimblett's game, such as his proclivity to leave his chin hanging in the air, the guy has a very deceptive ground game.
As you can see, I also like Jack Hermansson and Paul Craig to earn submissions over Chris Curtis and Volkan Oezdemir, respectively.
You can get +450 for Hermansson and +240 for Craig to end their fights by way of submissions. If even one of those UFC London betting picks lands, that's a nice bit of business. If they all manage to pull it off, you're laughing!
Alexander Gustafsson to beat Nikita Krylov by KO/TKO makes sense at +420. While Molly McCann beating Hannah Goldy by Decision gets you +130. Much better than the straight-up odds you can find at the top of this UFC London betting preview.
UFC Fight Night: Blaydes vs. Aspinall Picks for the Prelims
Marc Diakiese to Beat Damir Hadzovic by Decision
Nathaniel Wood to Beat Charles Rosa by Decision
Jonathan Pearce to Beat Makwan Amirkhani by KO/TKO
Muhammad Mokaev to Beat Charles Johnson by Submission
Jai Herbert to Beat Kyle Nelson by Submission
Mandy Bohm to Beat Victoria Leonardo by Decision
Nicolas Dalby to Beat Claudio Silva by Decision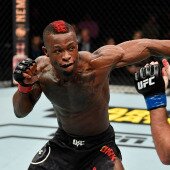 No UFC London betting preview is complete without mention of the prelims fights.
I like the look of the opening portion, especially with the potential for making some money from these fights. With most of the emphasis on the main event and the fights beneath it, there is scope to make some money betting on the prelims for UFC Fight Night 208.
As you can see, I am going for Diakiese to beat Hadzovic on the prelims headliner. I believe the Englishman can nullify the Bosnian's threats on the feet and take him to the scorecards.
Aside from backing Diakiese, your options are plentiful with the other bouts on the prelims. Please help yourself to my free UFC London betting picks. Or, if you like, you can read on for my round-up of the best bets and sleepers on the card.
Top Bets and Sleeper Picks for Curtis Blaydes vs. Tom Aspinall
If you're familiar with the format of my UFC betting guides, you'll know how I like to do things.
If not, I'll quickly explain. Essentially, I look to choose three of the top bets, and another three sleepers and value picks. I'll be doing just that below. So, if you're unsure of who to bet on at UFC London, this should take care of things.
Best Picks for UFC Fight Night: Blaydes vs. Aspinall
Nicholas Dalby to Win
-265
Molly McCann, better known to fans as "Meatball," is one of the top betting picks for UFC London.
McCann should get the better of America's Hannah Goldy, who is 1-2 from her last three fights in the UFC. Goldy has never been knocked out, while McCann earned a sensational spinning back elbow KO over Luana Carolina in her last fight. If she can keep things on the feet, she should get the job done by decision.
Molly McCann finishes Luana Carolina@MeatballMolly
Round: 3
Time: 1:52
Method: KO/TKO#mma #mixedmartialarts #combatsports #mmatwitter #mmafight #ufc #fight #knockout #ufcfight pic.twitter.com/ogWSbdKi7K

— 𝔻𝕒𝕟𝕚𝕖𝕝 ℕ𝕖𝕝𝕤𝕠𝕟 (@SquidViciousMMA) May 28, 2022
Take Jai Herbert and Nicholas Dalby to win.
You can always check out the props for UFC London, of course. If you're looking for a bit more value than what these guys offer, I have some sleepers and value picks that might do the trick.
Best UFC London Sleepers and Value Bets
Hermansson to Win by Submission
+450
Blaydes to Win by Decision
+320
Pimblett to Win by Submission
+270
Value bets for UFC Fight Night: Blaydes vs. Aspinall don't get better than these.
I particularly love Hermansson to win by submission at +450. If we're talking sleepers for UFC London, this one should be framed and put up on the wall. It's an excellent price for a guy that can take you down and wrap you up.
Remember the Kelvin Gastelum submission? If not, here's a look at what the Norwegian can do.
As covered earlier in this UFC London betting guide, Blaydes to win by submission is one of the top value bets for this weekend's fights. At +320, I think there is huge value there.
Take Pimblett to submit Leavitt for a potential hat-trick of UFC London sleepers.
More Advice for Betting on UFC Fight Night 208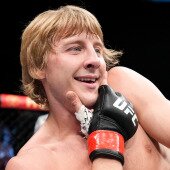 That's my predictions, and top bets for UFC London covered. The fights go down this Saturday, July 23, from the English capital and should be top class.
I'd recommend picking the best bets for the UFC Fight Night: Blaydes vs. Aspinall card. But you don't have to choose them all, of course. Go with what makes sense to you, and only bet with what you can afford to lose.
It's easy to get carried away with so many fights to pick. But remember that my top UFC London betting picks have highlighted the wagers that make the most sense.
If betting on UFC Fight Night: Blaydes vs. Aspinall is your first shot at making MMA picks use the wealth of information we have on this site to help you make the right choices. Alongside using the top MMA betting sites and apps, consider what matters when gambling on UFC matches.
Never be afraid to think outside the box, either. This card has a powerful British theme running through it, but that doesn't mean that all of the Brits fighting this weekend will win. Look at some of the traveling fighters that come with value.
Betting on a fighter from a particular region isn't as ridiculous as it sounds, especially if they are from a nation that produces top talent in a particular area!
AUGUST
Casino of the Month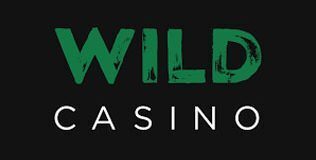 Welcome Bonus
250% up to $5,000
Read Review
Visit Site